HTC One Review and Specs
CellUnlocker How Tos
4:31 am March 28, 2013
HTC One is soon to be released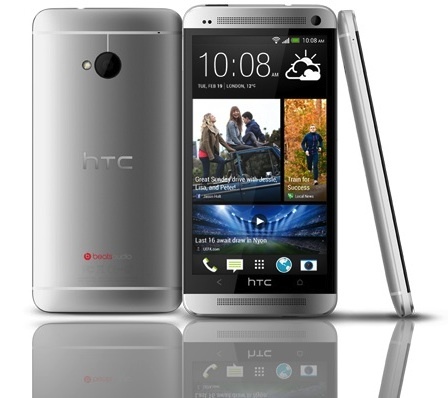 The new flagship phone from HTC, the HTC One is soon to be released from carriers globally. The HTC One is anticipated to be the best phone yet form HTC.. Enjoy new features such as real time social mediate updates with Blink Feed, incredible clear and concise pictures with a one press continuous shooting camera and videopic that can capture 300% more light.
The HTC One will be available: on the following the frequencies:
2G Network GSM 850 / 900 / 1800 / 1900
3G Network HSDPA 850 / 900 / 1900 / 2100
4G Network LTE
There are many new features for the HTC One, but the most outstanding are the following upgrades:
HTC Zoe: Your photo gallery brought to life.
Capturing a moment takes more than one image. That's why the new HTC One includes the HTC UltraPixel Camera. Press the shutter and the HTC One automatically captures up to 20 photos and a 3-second video—a picture that's alive. So your entire photo album becomes a living, breathing gallery.
HTC BoomSound: Sharper, richer, louder.
On the average smartphone, sharing music or a video with friends is a frustrating experience. A tiny speaker will tame even the most ferocious track. But the new HTC One's BoomSound™ changes all that. Dual frontal stereo speakers powered by built-in amplifiers deliver bigger sound with less distortion and more detail.
HTC BlinkFeed. Your live home screen.
With HTC BlinkFeed, simply pick the social networks, news and feeds you want to stay updated on and they'll all stream live to your home screen. The pulse of your world is in the palm of your hand.
Refined design. Rugged build. Inspired results.
Full metal body. Zero gap construction. And tapered edges that offer a slim but satisfying grip. The new HTC One is phone design that doesn't compromise.
Your interactive TV guide: Tired of remotes taking up valuable couch space? The new HTC One is ready to help you channel surf. With Sense TV, all it takes is a few simple steps and you'll be able to select TV channels, access program guides, adjust audio and more with your HTC One. Find your favorite shows, and it will notify you when they're on. Take control of your TV experience with your phone.
Sense Voice: Call clarity—even in a crowd.
The world doesn't include a volume knob. So talking on the phone in any loud, crowded environment can be a challenge. The new HTC One solves that problem with Sense Voice. It includes dual built-in microphones that detect loud ambient noise and will then dynamically boost the in-call voice to compensate.
According to HTC, they have received hundreds and thousands of pre-sale orders. This would include carriers such as Rogers, Telus, O2, T-Mobile UK, Vodafone UK, EE, Three 3 and other networks around the world. Most carriers will release the HTC One as "Carrier Locked", so you will not be able to unlock it to use it on another carrier with an HTC One Unlock Code. Cellunlocker.net will be able to permanently factory unlock your HTC One device whether you would like the freedom to use it while you travel or are not limited to using it with one carrier. Unlock HTC One
With the release of the Galaxy S4, it will be interesting to see how well the HTC One does, however the staff at HTC seem confident this will be a homerun.