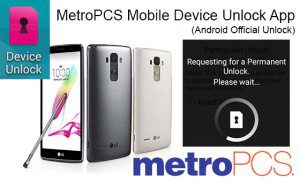 MetroPCS Device Unlock App
How to Unlock MetroPCS Device Unlock App
MetroPCS has introduced a new method of Unlocking their devices to be used on other networks. It is the MetroPCS Mobile Device Unlock App or application. They no longer use the conventional method of inputting an Unlock Code, but rather activating the device as "eligible" status their back end system. There is no need to input a code anymore.
How does the MetroPCS Mobile Device Unlock App work?
1. Place your order below with the correct IMEI number and select your model.
2. Please Ensure the MetroPCS Mobile Device Unlock App is installed on your device.
3. Once we email you that your device is "Unlocked" Open the app and select "Permanent Unlock".
4. Your device's IMEI number is now registered as "Eligible" to be Unlocked in MetroPCS System.
5. Your device will reboot and you can use your MetroPCS device on other Carriers.
Supported MetroPCS Devices via Mobile Device Unlock App
Alcatel OT Fierce XL
Alcatel TRU
Samsung Galaxy Note 7
Samsung Galaxy Core Prime
Samsung Galaxy Grand Prime
Samsung Galaxy S7
Samsung Galaxy J7
Samsung Galaxy On5
HTC Desire 626s
Kyocera Hydro Elite
Kyocera Hydro WAVE
LG G Stylo
LG Stylo 2 Plus
LG G5
LG K7
LG K10
LG MS345 Leon LTE
ZTE Max Pro
ZTE Avid Plus
ZTE Obsidian
If your Model is not listed here, or is not MetroPCS please contact us first
Why Unlock your MetroPCS Phone with Cellunlocker.net?
* Easily switch Sim cards between GSM Carriers using the same phone
* Our Automated system will Instantly E-Mail you the Unlock code and instructions once your order have finished processing.
* If you are traveling, buy a local SIM card and save on roaming fees
* Unlock your MetroPCS device from the comfort of your own home fast and easy
* No complicated rooting,software, or cables required
* Simply enter the remote unlock code we e-mail you
* There is absolutely no risk of damaging your Dell phone by unlocking it.
* Cellunlocker.net Guarantees Lowest price and Fastest Turnaround time
100% Guaranteed, if we cannot unlock your MetroPCS phone we will refund you
*Please note, a foreign sim card (a sim card that is not of the same provider as your locked phone) may be required to test that the device is actually unlocked.
IMPORTANT: Please Check to see if the Unlocking App is eligible for your phone first
1. Launch the "Device Unlock App" to check status
2(a). If you receive "Not Eligible for Unlock", please proceed and submit your IMEI # for processing.
2(b). If you receive "Communication Error" or "Server not responding, please try again later", DO NOT submit your order as it is not supported for unlocking (no refunds will be provided for any orders submitted with either of these error messages)
3. Once process returns completed turn on app, and device will be officially unlocked
WARNING: You must have a wi-fi or cellular data connection to unlock your device.

CHECK PRICING and do a free MetroPCS Device Unlock App code look up now!
START HERE by selecting your make below
Step 1
Check your MetroPCS Device Unlock App code availability
We quickly scan our IMEI databases to see if a code is available for your device.
This search is completely free and anonymous!
Press *#06# on your device to get the IMEI number.
Step 2
We need your contact information
Your information will be strictly used to deliver the code and instructions to the email address you specify once your order is complete.
Step 3
Review your order and payment
Once you have finalized and checked that all the information is correct you will be transferred to Paypal's secure payment gateway.
Step 4
Receive your MetroPCS Device Unlock App unlock code
Upon receiving your order and payment we will immediately begin processing your code request.
You will receive an e-mail with detailed instructions on how to unlock your device!
That's it!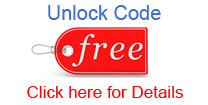 Follow or Subscribe to Us for a chance for a FREE MetroPCS Device Unlock App Unlock Code