Telus iPhone Unlock
Unlock any Iphone locked to Telus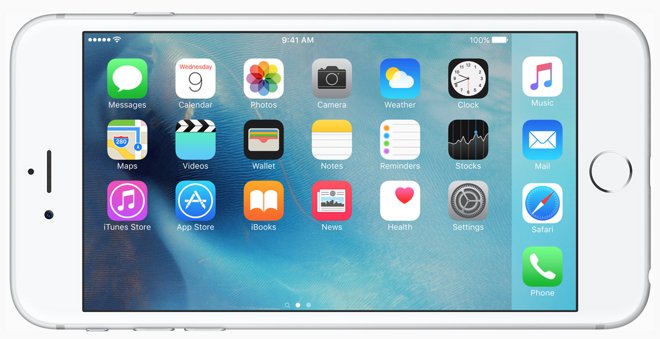 Unlock Telus iPhone
Factory Unlock your Telus iPhone from Canada to use on other GSM Networks
This is the World's ONLY Permanent Factory Unlocking Solutions for Telus iPhones. Once unlocked, it will never lock back up again, as it becomes a "Factory Unlocked iPhone" even after updating firmware. After you unlock your Telus iPhone, you can use it on other carriers like Rogers, Fido, Bell, Koodo and other Internationl Carriers. (Please make sure the network you want to use will be compatible with your Unlocked Telus iPhone first). Our Success rate is 98% and Higher! We unlock almost any Telus iPhone, even the ones others cannot unlock! Once unlocked, it will never lock back up again, as it becomes a "Factory Unlocked iPhone" even after updating firmware.
We can Unlock almost any Telus iPhone
Cellunlocker.net can unlock almost every Telus iPhone device up to date. As mentioned before, we can unlock devices that even Telus cannot unlock themselves and models which they state cannot be unlocked.


Network Unlock
We unlock your Telus iPhone Phone from any carrier restrictions, you'll be free to use any sim.

Unlock From Home
The Step by Step process is so easy do it from home. No Software or Cables required.

Save on roaming fees
If you are traveling, save money by buying a local SIM card. Use the sim card of your choice internationally.

Lowest Price Guaranteed
There are no middlemen! We will match/beat any competitor pricing.

Official Unlocking Method
Exact same method your provider will use. No risk in damaging your phone or voiding warranty.

Lifetime Staff Support
We have agents working around the clock 24/7 to answer any questions or concerns.

Results sent via Email
No need to bring your phone in, all results are emailed to you. Unlock from the comfort of your own home.

100% Money Back Guaranteed 
If we are unable to unlock your phone you will be refunded 100%.
We can even Unlock the devices Telus will Not Unlock for you!
| | | |
| --- | --- | --- |
| Network / Carrier Unlock | Yes | This is to unlock your devices carrier restrictions. No more sim lock. |
| Permanent Unlock | Yes | Once unlocked it is permanent, no relocking |
| Blacklist Supported | Yes | We can unlock blacklisted phones (no guarantee it will work with the same provider) |
| Unpaid Bill Supported | Yes | Unpaid bill status devices can be unlocked |
| SIM card Required | Yes | A sim card from a different carrier will be required |
| Data Cable Required | No | No need to plug it into a computer unless it must be done via an alternative method |

Keep in mind, Unlocking a Telus iPhone is 100% Legal. It does NOT void your warranty, contract or effect the plan you currently have.
Unlock All Telus iPhone Models:
Unlock Telus iPhone 4
Unlock Telus iPhone 4S
Unlock Telus iPhone 5
Unlock Telus iPhone 5S
Unlock Telus iPhone 5C
Unlock Telus iPhone 6
Unlock Telus iPhone 6 Plus
Unlock Telus iPhone 6S
Unlock Telus iPhone 6S Plus
Unlock Telus iPhone SE
Unlock Telus iPhone 7
Unlock Telus iPhone 7 Plus
Unlock Telus iPhone 8
Unlock Telus iPhone 8 Plus
Unlock Telus iPhone X
*Please verify first the network you wish to use will support unlocked Telus iPhones.
The Unlocking Process
Fill out the unlock form with your device details
Once we have received your request form, we will start the process of unlocking your iPhone
Our automated system will email you the Telus Unlock results it's ready.
Follow the unlock instructions emailed to you. Follow our how-to unlock walkthrough.
Need Help?
If you have any further questions, please contact our 24/7 live support.
Popular iPhone Unlock Models
Popular iPhone Unlock Networks
T-Mobile USA
AT&T
Bell Mobility
Rogers
Telus Mobility
Verizon
SoftBank
Fido
Koodo
Metro PCS
Virgin Canada
SaskTel
Unlocking iPhone Phones - Frequently Asked Questions
The pricing will vary depending on the Model and Network your iPhone is locked to. Do a code look up below and you will see the pricing for your device. Cellunlocker.net offers a lowest price Guarantee!
Once your payment has cleared you will be emailed the Unlock code and detailed instructions. The average turnaround time for processing is 1-3 hours (This may vary from time to time, however our automated system will automatically email you once it is finished processing).
Yes, all of our codes are 100% Guaranteed and genuine to unlock your phone's Network. Please keep in mind, an unlocked phone will not be compatible with every Service Provider. It is up to you to verify with the carrier you wish to use if your iPhone Phone will be compatible on their network after being unlocked.
Telus iPhone Unlocking Instructions:
1. Press *#06# to find your iPhone's IMEI number
2. Place your order below on "Step 1"
3. Once finished processing you will receive and email from us saying "Activated" or "Unlocked".
4. Now do the following below:
– Then, install last version of iTunes
– Make sure your itunes is the latest version
– Connect phone to iTunes with not accepted (not valid) sim card
– Wait until itunes detects phone
– Now disconnect your iPhone and then reconnect after 10 seconds.
– Phone is Unlocked! You will see this on itunes:
5. Your iPhone is factory Unlocked!
NOTE : This is the only "lifetime" unlock solution for Telus iPhones as the IMEI is registered as "Unlocked" in Apple database. Your phone will always be unlocked even after each new update of your phone firmware!
WARNING IMPORTANT:
* At one point, your iPhone has to have been activated and used on the Telus Network you are trying to Unlock. It has to be "Activated" status.
* You will need to connect your iPhone to your Computer iTunes (Latest Version Required)
No Reviews at this page at this time
Please check out our
Testimonials
Page from customers and also checkout our reviews at
Review Centre