Ultimate Wireless Car Charger Early Bird
CellUnlocker How Tos
5:16 pm February 22, 2019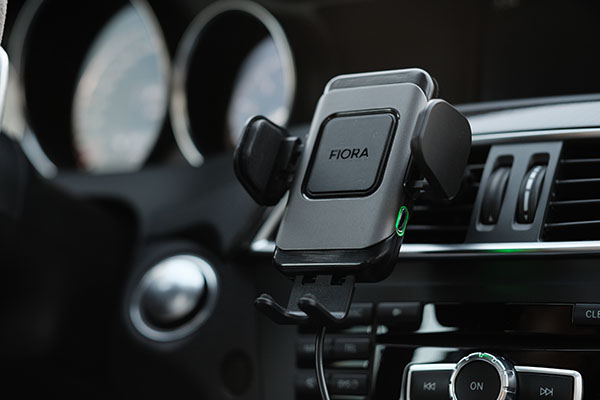 When We Say "Ultimate" Car Charger, We Mean It…
We're really excited about this project!  We've put in an endless amount of hours into the planning and development to bring you the "Ultimate" wireless charging system. The Ultimate Wireless Car Charger™ and The Ultimate Dash Cam™ together is a 3-in-1 wireless cellphone charger, phone mount and video dash cam. We want to show you today why it is the best wireless charging system the world has ever seen.
What Differentiates Us from the Rest?
Just like many of you, our development team consists of people from all walks of life. Whether you are a working professional, a parent, or even a student we can relate. We all use our cellphones in our day to day lives and it has become even more important nowadays to make sure your phone is always charged and connected. You just never know when that crucial time will be when you need to reply to that time sensitive email or text message.
The idea of wireless charging is great. It saves time, it's convenient and it's easy to use. However, after experiencing first hand the wireless chargers available today, we realized there were some major flaws . It became our goal to design the best wireless charger the world has ever seen.
We've studied and dissected hundreds of different charging systems available today. We've laid out every imaginable issue we've encountered and it gave us the motivation to make a new standard for wireless charging.
The first type of wireless charger we wanted to develop was for the car. Most car chargers available today charge slowly even with a cable. We also found people often forgot or found it inconvenient to charge their phone in the car.
The core principles we designed the Ultimate Wireless Car Charger™ was around charging speed, efficiency, and quality.
✖ Problem – Cables Get Tangled and Messy
The first and most obvious issue is conventional chargers use cables to charge their phones.  These can get tangled and messy. Additionally, different phone makes require different charging cables. An available charging cable may not always be compatible with your phone.
✓ Solution – No Messy Cables and Interchangeable Wireless Charging
With The Ultimate Wireless Car Charger™ there is no need to use a cable to charge your phone anymore. It's as simple as drop and charge. Most new phones being released today have the Qi wireless charging function and it doesn't matter what type of cable you have, as long as your phone has wireless charging capabilities, it will be compatible.
✖ Problem – Wireless Charging is Slow
This was the main and most important issue we wanted to overcome. Market research showed us despite people having the wireless charging function on their phones, they never used it because wireless charging was just too slow.
✓ Solution – Wireless Charging that is Actually Fast
Most major brands have wireless charging speeds of  5.W, 7.5W, and 10W. Also no adapter is included in the packaging which is another crucial factor in your phone's charging speed.
The Ultimate Wireless Car Charger™ has Fast Charge Capability and charges lightning fast at 15W.  We've even included a QC 3.0 car adapter to make the charging speed even faster!
We did a wireless charging test comparison with some of the leading charging brands.
✖ Problem – Anti-Gravity Chargers Don't Fit Right
Anti-Gravity often don't fit properly especially with plus sized cellphone. When placing your phone in the mount it can fall crooked or not lock in place properly, meaning it doesn't charge efficiently.
✓ Solution – The Perfect Fit with Adjustable Mount
No matter what angle you place your cellphone in, the Ultimate Wireless Charger will auto lock it into the perfect place every time. There is an adjustable foot to cater to all phone sizes. Silicone gripping on the arms, face and foot ensure your cellphone is securely locked into the proper place allowing maximum charging efficiency.
✖ Problem – Releasing your Phone
Mechanical mounts can be difficult to release your phone. Pulling your phone too hard can cause the whole mount to fall off.
 ✓ Solution – One Touch Automatic Release Technology
Our chargers have dual sensors on both sides for easy touch release. Tap the sensors on either side and your phone will automatically be released. Fast and easy.
✖ Problem – Magnetic Chargers Can Damage your Phone
Magnetic chargers require you to attach a magnetic ring on to your phone. This causes overheating which can damage your phone and create inefficiency in wireless charging. Other wireless charging systems without a built in cooling system can cause overheating as well.
✓ Solution – Cooling System for Over Heat and Surge Protection
The Ultimate Wireless Car Charger™ has a built in cooling system which prevents your phone from over heating. Additionally there are no required magnets or additional attachments to use our charging systems. All of our products are Qi certified and have CE, FCC, and ROHs safety certifications.
✖ Problem – Infrared Mounts Open and Close While Driving
Infrared mounts detect any close by object to trigger the opening and closing of the arms. If you don't have a phone mounted, any small gesture can trigger the opening and closing of the mount while driving. This can be distracting and dangerous.
✓ Solution – Smart Lock Technology
Our Smart Lock Technology will only lock your phone into the mount if it detects a cellphone. This prevents all unnecessary opening and closing.
Detailed Product Features:
Fast Charge ability 15w/10w/7.5w/5w charging speeds.
Dual Easy Touch Auto Lock and Release Sensors on both sides.
Two LED charging indicator lights.
Intuitive sensor that only locks in cellphones to avoid unnecessary opening and closing.
Sturdy air vent clip or window/dashboard mount which doesn't fall off on bumpy roads or sharp turns.
Silicone gripping on the stabilizer mount, charging surface, and retractable arms for extra grip and stability.
Uses USB-C.
Built in cooling system to prevent over heating and surge protection,
Quiet but sturdy lock and release with height adjustable stabilizer mount.
Locks perfectly into place every time.
Comes with fast charge QC 3.0 car adapter to enable even faster wireless charging speed.
Qi certified product
Safety certifications CE, FCC, ROHs Certification
The Ultimate Wireless Car Car™ supports charging for all devices with Qi wireless charging capabilities. Most new phones being released nowadays have this built in feature. Here are the most popular models that support wireless charging:
Apple: iPhone, 8 iPhone, 8 Plus, iPhone X, iPhone Xs, iPhone Xs Max, iPhone Xr
Asus: Asus PadFone S
BlackBerry: BlackBerry Passport, BlackBerry PRIV, BlackBerry Z30
CASIO: CASIO G'z One Commando
Caterpillar: Cat S50, Cat S50C
DeWalt: Dewalt MD501, Dewalt MIL810G
Energy Sistem: Energy Phone Pro Qi
Fujitsu: Fujitsu Arrows F-09D, Fujitsu Arrows Kiss F-03D, Fujitsu Arrows Kiss F-03E Fujitsu Arrows X F-10D
Google: Google Nexus 4, Google Nexus 5, Google Nexus 6, Google Pixel 3, Google Pixel 3 XL
HP: HP Elite X3
HTC: HTC Droid, DNA, HTC Windows Phone 8X
Huawei: Huawei Mate20 Pro, Mate
Kyocera:   Kyocera Brigadier, Kyocera Dura Force, Kyocera Hydro Elite, Kyocera   Torque G02, Kyocera Torque KC-S701, Kyocera Urbano L01, Kyocera Urbano   L03
LG: LG G2, LG G3, LG G6, LG G6 Plus, LG G7, LG G7 ThinQ, LG  Lucid  2, LG Lucid 3, LG Optimus F5, LG Optimus G Pro, LG Optimus It  L-05E, LG  Spectrum 2, LG Vu 2, LG Vu 3, LG V30, LG V30 Plus, LG V35, LG  V40 ThinQ
M.T.T.: M.T.T. Master 4G
Meizu: Meizu Zero
Microsoft: Microsoft Lumia 950, Microsoft Lumia 950 Dual Sim, Microsoft Lumia 950 XL, Microsoft Lumia 950 XL Dual Sim
Mlais: Mlais MX69W
Motorola:   Motorola Droid Maxx, Motorola Droid Mini, Motorola Droid Turbo,   Motorola Droid Turbo 2, Motorola Moto Maxx, Motorola Moto X Force
mPhone: mPhone 8
NEC: NEC Medias PP N-01D, NEC Medias X N-04E
Nokia:   Nokia Lumia 1520, Nokia Lumia 735, Nokia Lumia 830, Nokia Lumia 920,   Nokia Lumia 928, Nokia Lumia 929 (Icon), Nokia Lumia 930, Nokia 8   Sirocco
Oukitel: Oukitel U23
Panasonic: Panasonic Eluga P P-03E, Panasonic Eluga V P-06D, Panasonic Eluga X P-02E, Panasonic Eluga X1, Panasonic Eluga X1 Pro
Philips: Philips X723
Razor: Razor Phone 2
RugGear: RugGear RG730
Samsung:   Samsung Galaxy S6, Samsung Galaxy S6 Active, Samsung Galaxy S6 Edge,  Samsung Galaxy S6 Edge Plus, Samsung Galaxy S7, Samsung Galaxy S7   Active, Samsung Galaxy S7 Edge, Samsung Galaxy S8, Samsung Galaxy S8   Active, Samsung Galaxy S8 Plus, Samsung Galaxy S9, Samsung Galaxy S9   Plus, Samsung Galaxy Note 8, Samsung Galaxy Note 9, Samsung Leader 8,   Samsung W2016
Saygus: Saygus V SQUARED
Sharp:  Sharp Aquos EX  SH-04E Sharp Aquos SH-07D Sharp Aquos SH-13C Sharp Aquos  Slider SH-02D  Sharp Aquos Zeta SH-06E Sharp Aquos Zeta SH-09D Sharp  Q-Pot SH-04D  Sharp SH-05D
Sony: Sony Xperia Z3V, Sony Xperia Z4V, Sony Xperia XZ2, Sony Xperia XZ2 Premium, Sony Xperia XZ3
Techdy: Techdy Basic Bear, Techdy Bear Pro
Vertu: Vertu Aster, Vertu Signature Touch
Xiaomi: Mi MIX 2S Mi Mix 3 YotaPhone Yotaphone 2
ZTE: ZTE Telstra Tough Max, ZTE Axon 9 Pro
+ All other models with wireless charging
What If My Phone Doesn't Have Wireless Charging? 
If your cellphone doesn't have wireless charging capabilities there is wireless charging adapters available. You can find these on amazon if you search "wireless charger adapters" or "wireless charging receiver". Additionally, if your phone doesn't have wireless charging, you can still use The Ultimate Wireless Car Car™ as a phone mount and dash cam feature.
Included:
1 x Ultimate Wireless Car Charger™
1 x USB-C cable
1 x Air vent clip
1 x CD Mount
1 x. QC 3.0 Fast Charge car adapter
1 x Window/Dashboard mount
1 x Instruction manual
1 x Ultimate Dash Cam™ App download
The Ultimate Dash Cam™ App allows you to turn your cellphone into a dash camera. This is useful for any vehicle collisions or even discrepancies for driving infractions.
All customers who purchase the Ultimate Wireless Car Charger™ will be eligible to download the Ultimate Dash Cam™ App.
Ultimate Dash Cam™ Features:
Video recording with wide angle view
GPS Function with location logs in conjunction with video recording
Speedometer logs in conjunction with video recording
Instant download for all video recording and logs
If you are from media please feel free to download our Press Kit HERE
Many wireless chargers we tested stopped working within the first month. One of the core principles we built our chargers around was quality. It was imperative for us to make sure all Fiora chargers lived up to a certain standard. We are so confident in the quality of our products we offer the following:
Guaranteed:
1 Year manufacturer warranty
60 Day money back guarantee
If there are any quality issues with The Ultimate Wireless Car Charger™ just send it back to us and we will refund you no questions asked.
Check it out on:
If you are interested in reviewing this product please email sales@ultimatewirelesscarcharger.com