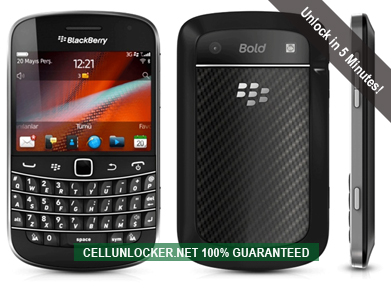 Blackberry Unlock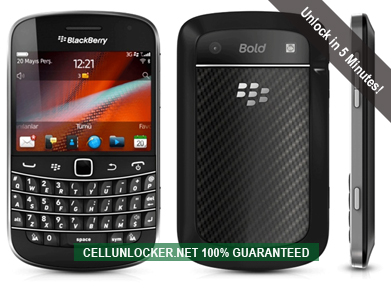 Sim-free within minutes
Just fill out your device details and we'll do the rest for you. Unlocking made simple, we have live support available 24/7 to assist you. Safe, easy to use and 100% Guaranteed to unlock your phone.
How to Unlock Blackberry Phone
Unlock Blackberry by Unlock Code Instantly Below
Our Blackberry Unlocking process is safe, easy to use, simple and 100% guaranteed to unlock your Blackberry Network! Unlocking your Blackberry phone has never been easier with Cellunlocker.net. Not only are the results for your Blackberry Unlock Code instant, we can unlock all the newest Blackberry models including Blackberry Bold, Torch, Pearl, Curve, Storm + many more. We can also unlock all GSM Network across the world including At&t, T-Mobile, Rogers, Fido, Bell, Telus, Verizon, Sprint, Vodafone, Three, Orange etc…This is the same method Networks and Carriers will use and charge you $50 and over to unlock your phone. We can even unlock the Blackberry devices your Service Provider tells you that cannot be unlocked!
Why Unlock your Blackberry Phone with Cellunlocker.net?
* Easily switch Sim cards between GSM Carriers using the same Blackberry
* Our Automated system will Instantly E-Mail you the Unlock code
* If you are travelling, buy a local SIM card and save on roaming fees
* Unlock your Blackberry device from the comfort of your own home
* No complicated rooting,software, or cables required
* Simply enter the remote unlock code we e-mail you
* There is absolutely no risk of damaging your Blackberry by unlocking it.
* Cellunlocker.net Guarantees Lowest price and Fastest Turnaround time
100% Guaranteed to Unlock your Blackberry's Network
We have improved our Blackberry Unlocking service and now we can deliver your personal unlock code to you INSTANTLY or under 5 minutes! Purchase now and you and your Blackberry can enjoy it's new freedom.
*NOTE: If you have a 8830 we do not unlock that model.
*NOTE: If you have a Blackberry Z10 or Q10 Please click HERE
*IMPORTANT: Make sure your phone has enough attempts to enter the unlock code, if your phone has 0 attempts to enter the code, there are no refunds in that case. If your phone is brand new or you have never tried to unlock it before you have nothing to worry about. You can check your attempts by going here and following the code input instructions (do not enter any code, just check counter)
Unlocking Blackberry Phones – Frequently Asked Questions
The pricing will vary depending on the Model and Network your Blackberry is locked to. Do a code look up below and you will see the pricing for your device. Cellunlocker.net offers a lowest price Guarantee!
Once your payment has cleared you will be emailed the Unlock code and detailed instructions. The average turnaround time for processing is 1-3 hours (This may vary from time to time, however our automated system will automatically email you once it is finished processing).
Yes, all of our codes are 100% Guaranteed and genuine to unlock your phone's Network. Please keep in mind, an unlocked phone will not be compatible with every Service Provider. It is up to you to verify with the carrier you wish to use if your Blackberry Phone will be compatible on their network after being unlocked.
Instructions for Inputting Unlock Code:

1) Power on your Blackberry device with a foreign sim card
2) Phone will prompt for you for "Sim Network Unlock Pin" or "Enter Unlock Code"
3) Enter the unlock code provided
4) Your Blackberry phone is now unlocked!

No Reviews at this page at this time
Please check out our
Testimonials
Page from customers and also checkout our reviews at
Review Centre