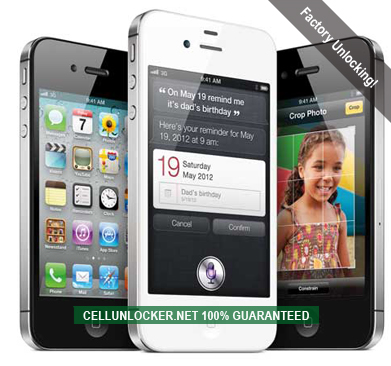 Sprint iPhone Unlock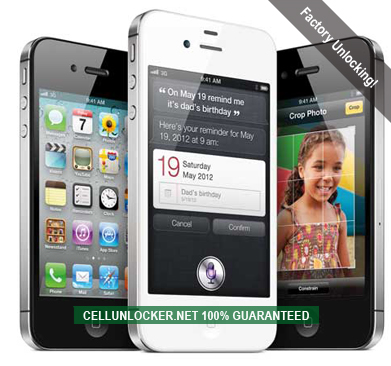 Sim-free within minutes
Just fill out your device details and we'll do the rest for you. Unlocking made simple, we have live support available 24/7 to assist you. Safe, easy to use and 100% Guaranteed to unlock your phone.
How to Factory Unlock Sprint iPhone to work on other GSM Networks
Cellunlocker.net is proud to announce we are one of the few companies that can factory unlock your Sprint iPhone! Cellunlocker.net can permanently unlock your Sprint iPhone for international GSM use. This allows you to travel and use a local sim from your destination without having to pay outrageous roaming fees from your service provider. Moving to another country? No problem! We can help you with that as well!
Keep in mind, this is NOT "Jail breaking" or using "Software Unlocking" which is only temporary, and can Brick your iPhone once the firmware is updated via iTunes. If we cannot factory unlock your Sprint iPhone, we have a 100% Guaranteed or Money back policy. (Please make sure the network you wish to use with your Unlocked Sprint iPhone is compatible, this is the customer's responsibility!)
Requirements for unlocking your Sprint iPhone:
* Please make sure that your iPhone has been activated with Sprint.
* IMEI Number must not be barred, reported stolen or blacklisted.
* You must know the iCloud password to the account synced to the iPhone.
Unlock Sprint iPhone 5S
Unlock Sprint iPhone 5C
Unlock Sprint iPhone 6
Unlock Sprint iPhone 6 Plus
Unlock Sprint iPhone 6S
Unlock Sprint iPhone 6S Plus
Unlock Sprint iPhone 7
Unlock Sprint iPhone 7 Plus
Why Unlock your Sprint iPhone with Cellunlocker.net?
* Easily switch Sim cards between GSM Carriers using the same Sprint iPhone
* Our Automated system will E-Mail you when your iPhone is unlocked
* If you are travelling, buy a local SIM card and save on roaming fees
* Unlock your Apple iPhone device from the comfort of your own home
* No complicated jailbreaking, software, or cables required
* There is absolutely no risk of damaging your Sprint iPhone phone by unlocking it.
* Cellunlocker.net Guarantees Lowest price and Fastest Turnaround time
100% Guaranteed to Unlock your Sprint iPhone Network
** IMPORTANT: ** Sprint iPhones (unlocked) will only work with international carriers or back with Sprint in the USA. To unlock this device, you must have an active international sim card to successfully unlock the iPhone.
Unlocking Sprint iPhone Phones - Frequently Asked Questions
Instructions for Inputting Unlock Code:

1) Power on your iPhone device with a foreign sim card
2) Phone will prompt for you for "Sim Network Unlock Pin" or "Enter Unlock Code"
3) Enter the unlock code provided
4) Your iPhone phone is now unlocked!

Sorry, there are no videos available at this time.
No Reviews at this page at this time
Please check out our
Testimonials
Page from customers and also checkout our reviews at
Review Centre