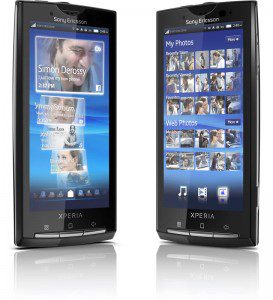 How to Unlock Sony Ericsson Xperia
Get your Sony Ericsson Xperia Unlock Software (Not Found Alternative)
This is for the purchase of software that can unlock supported Sony Ericsson models including the X10 regardless of the network operator. This can also be used to unlock hard-locked devices! Good for one unlock.
Unlock you Sony Ericsson Xperia via Software in 5 minutes upon receiving it!
Supported Sony Ericsson Xperia models:
Xperia X8 (E15, E15a, E15i, X8a, X8i)
Xperia X10 mini pro (U20a, U20i)
Xperia X10 mini (E10, E10a, E10i)
Xperia X10 (X10, X10a, X10i)
Xperia Ray (ST18, ST18a, ST18i, SO-03C, DoCoMo SO-03C)
Xperia Pro (MK16, MK16a, MK16i)
Xperia PLAY (R800, R800a, R800at, R800i, R800x, Z1, SO-01D, DoCoMo SO-01D)
Xperia Neo V (MT11, MT11a, MT11i)
Xperia Neo (MT15, MT15a, MT15i)
Xperia Mini pro (SK17, SK17a, SK17i)
Xperia Mini (ST15)
Xperia Arc S (LT18, LT18a, LT18i)
Xperia Arc (LT15, LT15a, LT15i, SO-01C, DoCoMo SO-01C)
Xperia Active (ST17, ST17i)
Xperia Acro (SO-02C, DoCoMo SO-02C)
Live with Walkman (WT19, WT19a, WT19i)
W8 Walkman (E16, E16i)
If your model is not listed you can get Unlock it via Unlock Code through Sony Ericsson Manufacturer method, you can click HERE
This software requires your device's data cable and a PC. Some models may require Tweezers (Don't worry its 100% Safe and Guaranteed)
Unlocking Example Via Software for Xperia Play:
This tool can also be used to unlock supported models that are "Not Found" in the Remote Unlock Code Database and phones that have 0 Attempts to enter the code in
Please note: That this software may be detected as a trojan from your anti-virus. This is perfectly normal and can be safely ignored. If you have any questions please do not hesitate to contact us.
Once it is unlocked, it is permanently unlocked even after upgrading the firmware. Software is 100% Guaranteed to Unlock your Phone's Network
Sorry this service is no longer available.

CHECK PRICING and do a free Sony Ericsson code look up now!
START HERE by selecting your make below
Step 1
Check your Sony Ericsson code availability
We quickly scan our IMEI databases to see if a code is available for your device.
This search is completely free and anonymous!
Press *#06# on your device to get the IMEI number.
Step 2
We need your contact information
Your information will be strictly used to deliver the code and instructions to the email address you specify once your order is complete.
Step 3
Review your order and payment
Once you have finalized and checked that all the information is correct you will be transferred to Paypal's secure payment gateway.
Step 4
Receive your Sony Ericsson unlock code
Upon receiving your order and payment we will immediately begin processing your code request.
You will receive an e-mail with detailed instructions on how to unlock your device!
That's it!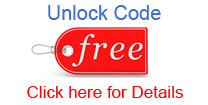 Follow or Subscribe to Us for a chance for a FREE Sony Ericsson Unlock Code