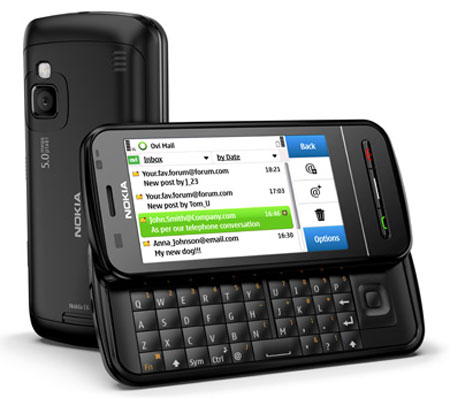 Fido Unlock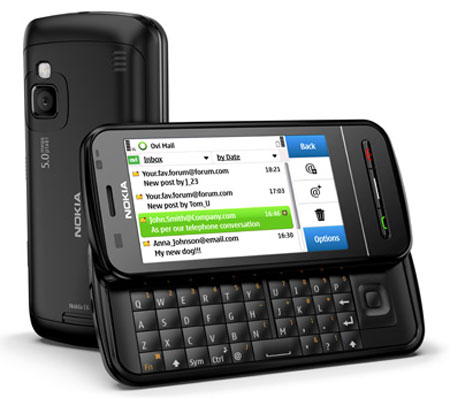 Sim-free within minutes
Just fill out your device details and we'll do the rest for you. Unlocking made simple, we have live support available 24/7 to assist you. Safe, easy to use and 100% Guaranteed to unlock your phone.
In order to Unlock a Fido Wireless Phone to work on another network, you will require what is called a Remote Unlock Code. Most cell phones were built to accept an unlock code to release the lock set by the carrier. These Unlock Codes are specific according to your phone's IMEI number. Once you enter the Fido Unlock code into your device, the Fido lock will be released, and you will be free to use your Fido Phone on another Service Provider.
Once you receive the Fido Phone Unlock Code from us, you will also receive detailed code input instructions from us as well.
Fastest in the Industry (Same Day Service!)
Lowest Price & 100% Guaranteed to Unlock your Network
After unlocking your Fido Wireless cell phone you will be able to use it on another service provider that is a GSM Network.
If you are planning to Unlock your Fido phone, please make sure the service provider you wish to use supports the frequencies above.
After unlocking your Fido phone, Cellunlocker.net recommends the Following Networks:
– Rogers
– Chatr
– Telus (Phone must have 3G capability)
– Bell (Phone must have 3G capability)
– At&t
– Simple Mobile
– Red Pocket
– H20
– Vodafone
– Orange
+ Many more, 95% of the worlds carriers run on the GSM Network
Keep in mind, unlocking an Fido phone is 100% Legal. It does NOT void your warranty, contract or effect the plan you have if you are currently with Fido. Fido Charges 50 Dollars for the exact same service!
Cellunlocker.net on a daily basis unlocks Hundreds of Fido phones for customer who are traveling, selling their phone as "unlocked" or simply do not wish to continue using Fido service without having to buy a new phone.
We can Unlock almost any Fido Phone
Cellunlocker.net can unlock almost every Fido device up to date. As mentioned before, we can unlock devices that even Fido cannot unlock themselves and models which they state cannot be unlocked.
Unlocking Fido iPhones (5-7 Business Days)
Most popular Fido iPhone Unlocking include:
Unlock Fido iPhone 3G
Unlock Fido iPhone 3Gs
Unlock Fido iPhone 4
Unlock Fido iPhone 4S
Unlock Fido iPhone 5
Unlock Fido iPhone 5S
Unlock Fido iPhone 5C
Unlock Fido iPhone 6
Unlock Fido iPhone 6 Plus
+ All Other Fido iPhone Models
Unlocking Fido Blackberry Phones (Instant Turnaround)
Most popular Fido Blackberry Unlocking include:
Blackberry Q5
Blackberry Q10
Blackberry Z10
Blackberry Bold 9900 *INSTANT RESULTS*
Blackberry Bold 9790 *INSTANT RESULTS*
Blackberry Curve 9360 *INSTANT RESULTS*
Blackberry Curve 9300 *INSTANT RESULTS*
Blackberry Curve 8520 *INSTANT RESULTS*
+ All Other Fido Blackberry Models
Unlocking Fido Samsung phones
Most popular Fido Samsung Unlocking include:
Samsung Galaxy S5
Samsung Galaxy S4
Samsung Galaxy S3
Samsung Galaxy Q T589
Samsung Captivate SGH-i896r
Samsung Jack
Samsung Gravity
Samsung E747
Samsung C414
Samsung T249
+ All Other Fido Samsung Models
Unlocking Fido LG Phones
Most popular Fido LG Unlocking include:
LG G3
LG G2
LG Gossip Pro
LG Optimus 2X
LG Gossip GW300
LG Neon 2
LG Neon
LG GB250
LG TU500
+ All Other Fido LG Models
Unlocking Fido Motorola Phones
Most popular Fido Motorola Unlocking include:
Motorola Razr XT910
Motorola Razr V3
Motorola K1 Krazr
Motorola Backflip
Motorola Tundra
Motorola Bravo
+ All other Fido Motorola models
Unlocking Fido Nokia Phones
Most popular Fido Nokia Unlocking include:
Nokia C6
Nokia C3
Nokia C1
Nokia 1661
Nokia 3500
Nokia E5
Nokia X2
Nokia 2220
+ All other Fido Nokia models
Unlocking Fido Sony Ericsson Phones
Most popular Fido Sony Ericsson Unlocking include:
Sony Ericsson Xperia U
Sony Ericsson Vivaz Pro U8a
Sony Ericsson T715
Sony Ericsson Z310a
Sony Ericsson Xperia Pro
+ All Other Fido Sony Ericsson Models
Reasons to Unlock your Fido Wireless Device with Cellunlocker.net
* If you are travelling, buy a local simcard and save on roaming fees
* The resell value of the Fido Phone will increase significantly as it is available to more carriers.
* Easily switch between simcards, using the same phone.
* Unlock your phone from the comfort of your own home
* You never send your phone to anybody.
* No complicated software, or cable, just simply enter the unlock code we send you
* There is absolutely no risk of damaging your Fido phone by unlocking it.
* Unlocking your Fido will not effect your current contract
* After Unlocking your Fido phone you will still be able to use their service
* 100% Guaranteed, if we cannot get you your unlock code we will refund you no questions asked
Unlocking Fido Phones - Frequently Asked Questions
The pricing will vary depending on the Model and Network your Fido is locked to. Do a code look up below and you will see the pricing for your device. Cellunlocker.net offers a lowest price Guarantee!
Once your payment has cleared you will be emailed the Unlock code and detailed instructions. The average turnaround time for processing is 1-3 hours (This may vary from time to time, however our automated system will automatically email you once it is finished processing).
Yes, all of our codes are 100% Guaranteed and genuine to unlock your phone's Network. Please keep in mind, an unlocked phone will not be compatible with every Service Provider. It is up to you to verify with the carrier you wish to use if your Fido Phone will be compatible on their network after being unlocked.
Instructions for Inputting Unlock Code:

1) Power on your Fido device with a foreign sim card
2) Phone will prompt for you for "Sim Network Unlock Pin" or "Enter Unlock Code"
3) Enter the unlock code provided
4) Your Fido phone is now unlocked!

No Reviews at this page at this time
Please check out our
Testimonials
Page from customers and also checkout our reviews at
Review Centre