HTC One M9 Unlock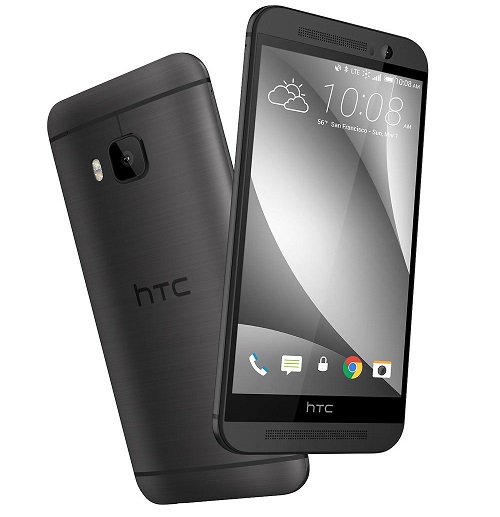 Unlock the new HTC One – How to Unlock HTC One M9 Phone
The new successor in the One M series is set to release. The new flagship model from HTC provides higher quality specifications and an iconic look. The One M9 revolutionizes sleek and functional and will not disappoint.
The HTC One M9 will be available from all big GSM networks and can be unlocked for use with another service provider. Whether you're looking to save on roaming or save on your monthly fees, Cellunlocker.net will safely and permanently network unlock your device. This is the same service your carrier charges $50 for!
Watch Exactly How we will Unlock you HTC One M9 Phone's Network
Simply enter the 8 Digit Network HTC One Unlock code sent to you via E-Mail and your phone is unlocked!
Safe, Fast & Easy!
Why Unlock your HTC One M9 Phone with Cellunlocker.net?
* Easily switch Sim cards between GSM Carriers using the same HTC phone
* Our Automated system will E-Mail you the HTC One M9 Unlock code when ready
* If you are travelling, buy a local SIM card and save on roaming fees
* Unlock your HTC One device from the comfort of your own home fast and easy
* No complicated rooting,software, or cables required for your One S.
* Simply enter the remote unlock code we e-mail you
* There is absolutely no risk of damaging your HTC One phone.
* Cellunlocker.net Guarantees Lowest price and Fastest Turnaround time
100% Guaranteed to Unlock the new HTC One Network!
After I place my order what do I get?
1. You will receive an 8 digit authentic network unlock code (Sim network unlock pin) via email.
2. Detail step by step instructions (No technical skills required).
3. Lifetime technical support via phone, live chat and email.
If you a T-Mobile HTC One M9, you will require the T-Mobile Unlock App
Popular HTC Unlock Models
Popular HTC Unlock Networks
Telus Mobility
Vodafone
AT&T
Bell Mobility
Videotron
O2
Orange
Telcel
Cricket Communications
T-Mobile USA
Rogers
Unlocking HTC One M9 Phones – Frequently Asked Questions
Instructions for Inputting Unlock Code:
Power on your HTC One M9 device with a foreign sim card
Phone will prompt for you for "Sim Network Unlock Pin" or "Enter Unlock Code"
Enter the unlock code provided
Your HTC One M9 phone is now unlocked!
No Reviews at this page at this time
Please check out our
Testimonials
Page from customers and also checkout our reviews at
Review Centre