HTC One Mini Unlock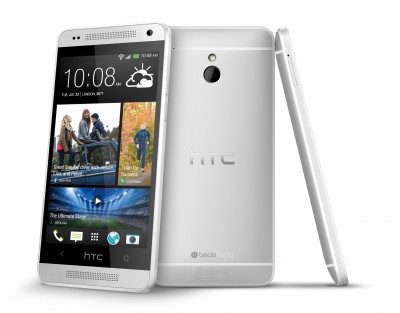 Unlock HTC One (M7) – How to Unlock HTC One Mini M4 Phone
HTC's new Flagship phone, the HTC One Mini is finally here! Cellunlocker.net will be the first company offering a permanent factory Unlocking solution for the HTC One Mini. This is an official factory unlock, which means once your HTC One Mini is unlocked, it will remain permanently unlocked even after updating your firm ware.
The HTC One Mini can now be unlocked to be used on other GSM carriers. Most HTC One Mini phones will be carrier locked, so you cannot use it with other networks or sim cards. Cellunlocker.net provides an unlocking solution for your HTC One, so you can freely use sim cards from other carriers. Whether you are travelling or want to change service providers using the same HTC One device, Unlocking your HTC One is completely safe and easy to do. We provide you with an HTC One remote Unlock Code and HTC One unlocking instructions. Carriers and Networks will charge you $50 and above for the exact same unlocking code for the HTC One Mini phone. Cellunlocker.net Guarantees 100% to Factory Unlock your HTC One Mini phone.
Why Unlock your HTC One Mini Phone with Cellunlocker.net?
* Easily switch Sim cards between GSM Carriers using the same HTC phone
* Our Automated system will E-Mail you the HTC One Mini Unlock code when ready
* If you are travelling, buy a local SIM card and save on roaming fees
* Unlock your HTC One device from the comfort of your own home fast and easy
* No complicated rooting,software, or cables required for your One Mini.
* Simply enter the remote unlock code we e-mail you
* There is absolutely no risk of damaging your HTC One Mini phone.
* Cellunlocker.net Guarantees Lowest price and Fastest Turnaround time
100% Guaranteed to Unlock your HTC One Mini Network!
We can Unlock all Networks of the HTC One Mini including:
O2
Vodafone
Rogers
Telus
Bell
Orange
T-Mobie UK
Three
+ all other Networks for HTC One Mini
Unlock the HTC One Mini plus all other models:
Unlock HTC One M7
Unlock HTC One X
Unlock HTC One X+
Unlock HTC One XL
Unlock HTC One S
Unlock HTC One V
Popular HTC Unlock Models
Popular HTC Unlock Networks
Fido
T-Mobile USA
Bell Mobility
Koodo
Telus Mobility
Everything Everywhere
Cricket Communications
SaskTel
AT&T
3 Hutchison
Verizon
Unlocking HTC One Mini (M4) Phones – Frequently Asked Questions
Instructions for Inputting Unlock Code:
Power on your HTC One Mini device with a foreign sim card
Phone will prompt for you for "Sim Network Unlock Pin" or "Enter Unlock Code"
Enter the unlock code provided
Your HTC One Mini phone is now unlocked!
09/21/2018
Samsung Galaxy S7
09/06/2018
Samsung Galaxy S9
09/06/2018
Customer Reviews
09/06/2018
Customer Review
09/06/2018
Customer Review
09/21/2018
Cricket Galaxy S8
09/06/2018
S8 Unlock Review
09/06/2018
Unlock Blackberry Keyone
09/06/2018
Softbank Japan iPhone
09/06/2018
iPhone SE Unlock
09/06/2018
T-Mobile Unlock App
09/06/2018
Galaxy S7 Forgot Pass
09/06/2018
Galaxy S6 Unlock
09/06/2018
S6 & S6 Edge Unbox