Nokia Unlock Instructions (Non Lumia)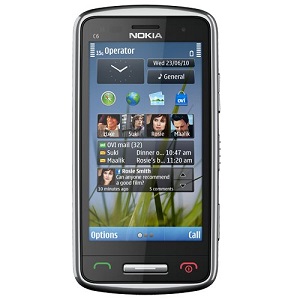 These are specific instructions on How to unlock your Nokia device. Please read the instructions thoroughly before your first attempt at unlocking.
If you have  Nokia Lumia please go to the Lumia Unlock Page
Warning: If your Nokia device is hardlocked, you will require the USB cable to reset your lock counter.
Requirements:
1) Foreign sim card (sim card from another carrier)
2) Your Nokia unlock code sent via Email from us.
(If you don't have an unlock code yet, Get Nokia Unlock Code) here.
Instructions to Input Nokia Unlock Code:
1) Power on your Nokia device with a foreign sim card
2) Phone will prompt for the Nokia Unlock Code
3) Enter the unlock code provided
4) Your Nokia phone is now unlocked!
OR
1) Power on your phone without a sim card inserted
2) As if making a phone call, on your dial pad compose:
#PW+UNLOCK CODE+7#
#PW+UNLOCK CODE+1#
#PW+UNLOCK CODE+5#
If your phone doesn't have a full QUERTY keyboard do the following below:
The letter P appear after press 3 times quickly the button star ( * )
The letter W appear after press 4 times quickly the button star ( * )
The letter + appear after press 2 times quickly the button star ( * )
For ROGERS, FIDO and ChatR use +7 at the end first if code error then try +1
For all TELUS/BELL devices use +5 at the end first, if code error then try +1 or +7
For all T-MOBILE USA devices use +1 at the end.
For all UK Networks use +1 and +7 at the end
Video Guide to Input Nokia Unlock Code:
Unlock Nokia E5
Unlock Nokia C3
Unlock Nokia 7020 & 2720
Unlock Nokia C6
Unlock Nokia N8, N95, 5310 & 5610
Unlock T-Mobile USA Nokia 5230
Unlock Nokia X7
Unlock Rogers Nokie N86
If you receive an error message after inputting the code, do not try the code again and proceed to the troubleshooting steps below.
Like us if we helped you Unlock your Nokia Phone!
**************************************************************
Troubleshooting:
"My phone does not prompt for a network unlock code."
In this situation, it could be one of the following reasons:
– Phone is already unlocked
– Sim card slot is defective
– IMEI is blacklisted by the original carrier
– The phone requires an alternative way to unlock
If your device does not prompt for a code, please contact us for help to diagnose the problem.
"I input the code and received "Code Error" or "Sim Network Unlock Unsuccessful."
In this case, you want to make sure you gave us the correct information pertaining to your device. Please check the following:
– IMEI when dialing *#06#
– Model number of the device
– Network the phone is locked to
If there are any discrepancies, contact us immediately with the correct information.
If all the information is correct, try the following troubleshooting steps:
– Factory reset the phone; This will wipe the device but may fix the issue. Back up any important data from your phone before proceeding.
"I input the code and received "Cannot Undo Restriction" or "Not Allowed."
This error message indicates your device is hardlocked.
To reset your lock counter, you will require the following:
– USB Cable for your Nokia phone.
– The correct USB Cable Drivers. Installing the 'Nokia PC Suite' software that you can obtain from the Nokia website will install the appropriate USB Cable Drivers. You can find it HERE.
– A small software application that you can download from HERE.
– Your network unlock code (from CellUnlocker.net)
Once you have all of these, follow the directions below:
1) Switch on your phone without a sim card. You should be prompted to 'Start Phone Without SIM Card' or similar. Click 'Accept' or 'OK'. Your phone is now in offline mode.
2) Connect your Nokia phone to the PC using the USB Cable. Your phone will display several options, PC Suite Mode', mass storage mode etc… stay in this screen, do not select any of the options.
3) Start the SendCodeUsb application you downloaded earlier and click on the 'Read Phone Info' button. The application should display several lines of information. If it says "not found" replug your phone into the usb, and then click read phone info
4) If the application still displays 'Not Found', your USB Cable Drivers are not correctly installed. In this case you will need to uninstall, then re-install the USB Cable Drivers. This procedure will not work unless the drivers are correctly installed. Trying an alternative USB Port may also help. DO NOT move on to the next step until you have successfully installed the USB Cable Drivers and the software can read the information from the phone.
5) Now make sure you check the 'Check For Fbus' checkbox. Also make sure the 'Level(1-7)' selection is set to the appropriate carrier:
Rogers/Fido: +7 or +1
Telus/Koodo: +5 or +1
T-Mobile USA: +1
UK Networks: +1 and +7
6) Enter Only The Numbers of the correct unlock code into the 'Unlock Code (15 digits)' field (e.g. if your correct unlock code was #pw+123456789012345+1# you would enter only 123456789012345 in this field)
7) Click on the 'Send Unlock Code' button. The application should confirm that your Nokia phone is now unlocked.
If you are still getting an error message, contact us for further assistance.
"I unlocked the phone but I'm not able to use data or send/receive MMS."
In this case you will need to adjust what's called the APN settings. The APN settings vary depending on the service provider you are trying to use. Please contact your service provider and they can assist you with setting this up. There is no separate unlock for data/internet or MMS. If you can call or text, your phone's network is fully unlocked.
My Phone is asking for the "PUK" or "Security Pin" or "Password":
If your phone is asking for one of the above, it is requesting a device or sim card passcode lock set on the phone by the user. Once you input this code, you will then be able to input the network unlock code provided by CellUnlocker.net
Customers Successfully Unlocking their Nokia:
Unlock Chatr Nokia C3
Unlock Mobilicity Nokia E73
Here is a little gift from us! 😊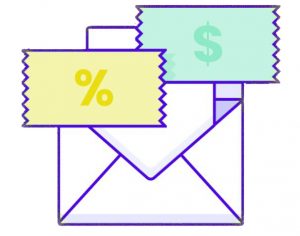 Here's a Little Gift For You Today!
Cellunlocker.net Always Offers Lowest Price Guaranteed, But Here's Something Extra!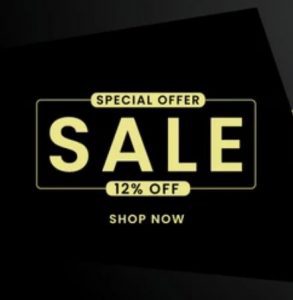 Click Image to Copy Coupon Code
Thank You for Making Us The #1 Phone Unlocking Site on Google Reviews Today  ⭐⭐⭐⭐⭐

*One Time Per Customer, Valid for 24 Hours
Risk Free - 100% Guaranteed or your Money Back!