Huawei Mate 2 4G
CellUnlocker How Tos
7:13 pm February 16, 2014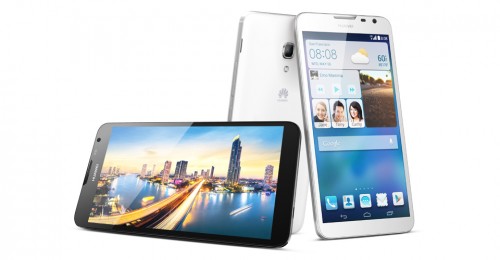 The Huawei Mate 2 4G was released in January 2014 in black and white. Like the Mate 1, it takes a full size sim card but with a sleeker look since it's thinner and lighter at 9.55 mm in depth and 202 g in weight but no rubber backing this time.
This phone has a 6.1" IPS, LCD, capacitive touchscreen with gorilla glass. Also has Adreno 306 GPU for the best gaming experience on a big screen. Includes a Snapdragon quad-core 1.6 gHz Cortex-A7 processor and 2GB RAM. Like the Mate 1, it includes 16GB of internal memory and is expandable up to 64GB with a micro-SD card.
Unlike most phablets, this device comes with a 13MP camera and a 5MP front-facing camera. Also has a 1080p camcorder to capture all your memories. Although the Mate still doesn't have a removable battery, this one comes with a 4050 mAh Li-ion battery giving you even better battery life than the first Mate! That's more than 3 days on standby!
This device is pentaband, so once unlocked it will work with any carrier worldwide.