Instructions on How to Unlock Samsung Galaxy S6 Edge SM-G925
CellUnlocker How Tos
7:15 pm March 17, 2015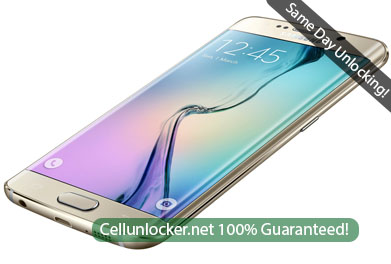 Unlocking your Samsung Galaxy S6 Edge is fast, easy and safe. Follow this simple How to Guide and Instructions on Unlocking your Galaxy S6 Edge SM-G925 and you will be using your S6 Edge on other Carriers in no time!
Samsung Galaxy S6 Edge Unlocking Instructions:
1. Power Off Galaxy S6 Edge and Insert a Sim Card from a Foreign Carrier.
2. Power Back On, and wait for your Galaxy S6 to fully load.
3. Once loading is completed you will see Sim Network Unlock Pin being displayed
4. Insert the 8 digit Galaxy S6 Edge Unlock Code and hit enter.
5. Your Samsung Galaxy S6 Edge should now be unlocked and can be used on other Service Providers.
This the official method to Unlock your Galaxy S6 Edge. Once Unlocked, it is permanently unlocked.