Alcatel One Touch Pop Astro
CellUnlocker How Tos
9:03 pm July 27, 2015
We talk a lot about the bigwig flagship phones from Samsung, iPhone, and HTC, but one type of phone that we almost never touch on is the entry level phone. With all the flashy ads around us, it's sometimes easy to forget what a phone originally was made for: the bare essentials of communications. What are the bare essentials? Well, for arguments sake, we'll call the "essentials" voice calling and text messaging.
Alcatel takes into consideration those customers who do not want to pay $800 for a phone that does more than he or she wants, and has therefore released their $150 phone, the One Touch Pop Astro. Released in April earlier this year, it looks like Alcatel might be trying to dominate the entry level category with a price tag like that.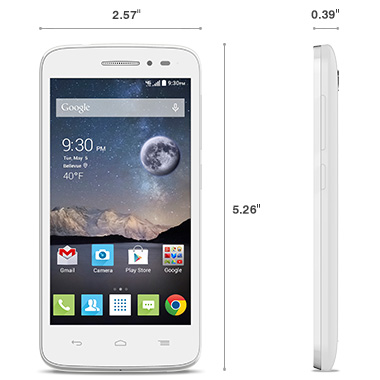 This phone knows what it is and doesn't pretend to be something it's not. It comes with a 4.5" screen that has a resolution of 540 x 960. The multitouch supports 2 fingers. The size of this phone is perfect for those who are not on the bandwagon for the "bigger the better" campaign that every company seems to be on and the display is more than sufficient for casual use.
It runs Android Kitkat and supports micro-SD cards with a Mediatek MT6732 processor. Alcatel gives the customer access to memory expansion because the phone provides only 4GB of internal memory (that's before we count the memory that the system alone takes up) and 1GB of RAM. Of course, since this phone is not a flagship, it doesn't require too much RAM or a flagship level processor. Users of this device will not be trying to play the latest high resolution mobile games on it. This begs the question: why does it give you the option to begin with? You're not going to be loading movies on it. You're not going to be loading music videos on it. Do you really need more than what the system doesn't take up? Maybe for photos?
The camera is a 5MP in the rear with an LED flash, which is pretty nice. A couple years ago, this would have been highly coveted and advertised for. However, with 0.3MP in the front, it practically doesn't have a front camera, so it's not really a selfie machine if that's what you're in the market for. However, for a basic camera that fits in your pocket and will capture most important moments and things, it's very sufficient. I believe that after the operating system kicks in, you have less than 2GB of internal storage remaining. That might not be enough for some, so it's very good that Alcatel took this into consideration and added the memory card slot.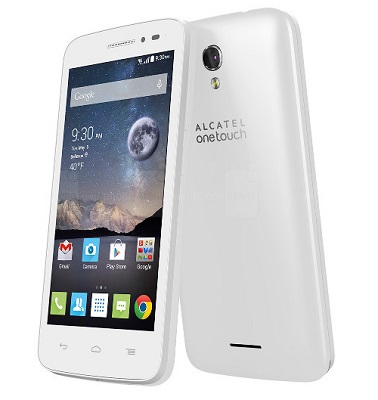 The phone will support almost every social media application you want. It'll do simple photography and videography (but you'll have to turn the phone backwards or use a mirror for decent selfies), fit in your pocket, use a standard 3.5mm headphone jack, support Bluetooth, video calling, and GPS. Oh, and it'll handle your phone calls, text messages, and picture messages quite well, too. It has you covered for the essentials.
All of this is wrapped neatly for the low, low price of $150 off contract. On contract, it'll be $0. If you're not looking for the biggest, flashiest, most expensive little computer that will fit in your hand as well as do calls and text messages, this phone just might be for you. It'll do all your Facbooking, Tweeting, and Instagramming perfectly fine. This will also work very well for seniors, those who have an aversion to technology, and children alike without breaking the bank.
-Caroline