Unlock the Telus Microsoft Lumia 435
CellUnlocker How Tos
8:46 pm August 10, 2015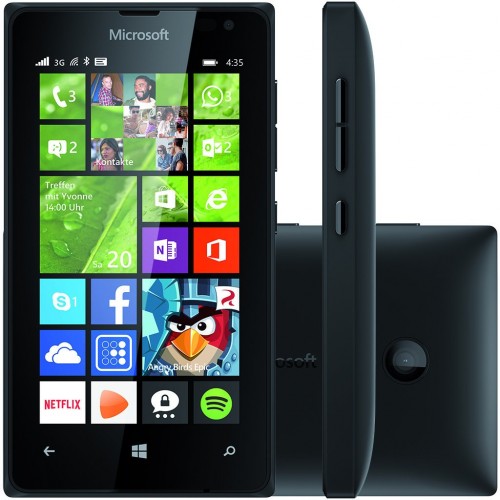 Microsoft released the Lumia 435 in March 2015. It is available in white, black, orange or green and currently runs on Windows 8.1. This model will be upgraded to Windows 10 OS when the update is ready. The Lumia 435 has 8GB of internal storage and can be externally expanded up to 128GB with a micro SD card. It has a 4″ touch screen with 480×800 pixel resolution. It also has a 2MP camera, with a 480p video recorder, and a VGA front-facing camera. Despite the specifications of the display and camera, the Lumia 435 is efficient thanks to its Qualcomm Snapdragon dual-core processor. You can also game on this device with its Adreno 302 providing exceptional graphics and speed. Once unlocked, this device can be used with compatible network providers only.
Unlocking your Telus Microsoft Lumia 435 is fast, simple and 100% guaranteed by Cellunlocker.net. Unlock your Telus Microsoft Lumia 435 with Cellunlocker.net today and receive your network unlock code within 24 hours!


Why Unlock your Telus Microsoft Lumia 435 with Cellunlocker.net?
* Easily switch Sim cards between GSM Carriers using the same Microsoft phone
* Our Automated system will E-Mail you the Lumia Unlock code
* If you are travelling, buy a local SIM card and save on roaming fees
* Unlock your Microsoft device from the comfort of your own home fast and easy
* No complicated rooting, software, or cables required
* Simply enter the 8 or 20 digit Sim Pin or Unlock Code we e-mail you
* There is absolutely no risk of damaging your Microsoft phone by unlocking it.
* Cellunlocker.net Guarantees Lowest price and Fastest Turnaround time
* 100% Guaranteed, if we cannot unlock your Microsoft Lumia phone we will refund you
How to Unlock Your Telus Microsoft Lumia 435
1. Insert a foreign sim card
2. You'll be prompted for a network unlock pin
3. Enter the unlock code provided
4. Your device is now unlocked!
Make sure your device is not hardlocked!
Unlock Your Telus Microsoft Lumia 435 Today!