Apple Pay Supported by TD Canada Trust, BMO, Scotiabank
CellUnlocker How Tos
11:57 pm June 10, 2016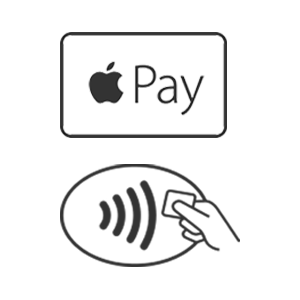 Apple Pay is one of Apple's latest innovations and it made its debut in Canada just half a year ago. It is compatible only with the latest iterations of Apple's phones and tablets, so any iPhones older than the iPhone 6 or 6 Plus, or any iPads older than the iPad Air 2 and iPad Mini 3 would not be able to support Apple Pay alone. The iPhone 5, however, when paired with an Apple Watch, does support Apple Pay.
Since then, millions of users who use American Express, CIBC, RBC, ATB Financial, and Canadian Tire Financial Services have been able to make purchases with just a tap of their iPhone. This month, Apple Pay has added support for TD Canada Trust, BMO, and Scotiabank as well.
Users will be able to connect both their credit cards as well as Interact debit cards to the app. This means that, on top of bank cards, BMO MasterCards, TD Visas, and Scotiabank Visa and Amex cards will all be supported.
On top of tapping your phone to pay at terminals, iPhone users have also been able to take advantage of in-app purchases, which gives you the ability to purchase products within the app itself. Currently, you can use it through ATB, Canadian Tire, CIBC, RBC, American Express, and now BMO, TD, and Scotiabank as well. Some apps that you can use in-app purchases with is the Apple Store, Starbucks, Kickstarter, Uber, and HotelTonight.
As support expands, Apple is hoping that you'll soon be able to add all your favourite cards to use with all your favourite stores.
– Caroline