Galaxy S7 Active
CellUnlocker How Tos
11:26 pm June 13, 2016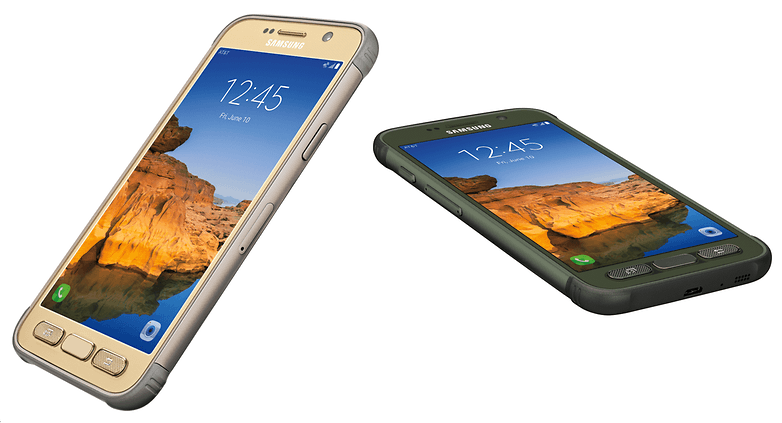 Samsung is back at it again with another Galaxy Active device. This year, we are introduced to the Galaxy S7 Active–the next iteration of their latest flagship, the Galaxy S7.
Just like all the other Active variants, Samsung has sacrificed beauty for sturdiness. Unlike the sleek S7, the Active does not have a glass back. Instead, it has a bulky bumper with a textured back meant to help absorb impact. The bumper even extends a little past the screen to help protect it from falls–not that it really needs it. Due to a polycarbonate layer that the company has put over the Gorilla Glass 4 that shields the Active's display, the screen should be shatterproof up to a height of at 5 feet–even if it lands glass-side down.
The phone has three physical buttons excluding the home button (which still doubles as a fingerprint scanner). While the physical button for the recent apps and return keys are a little different, it's very easy to get used to. The third button is the Active Key found on the left side of the phone by the volume rocker. This Active Key is programmable to turn run three different apps based on a pattern of presses and holds.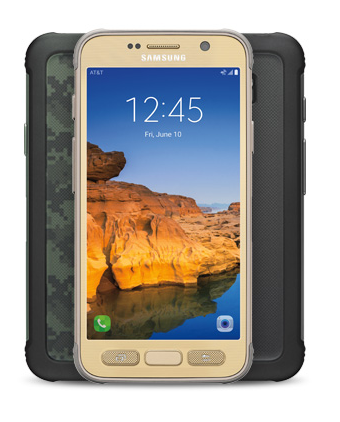 Like the S7, the Active has an IP68 rating. This means that while the phone is not completely waterproof, it will last the occasional drop in the pool and you wouldn't have to worry about using it in the rain. It also has internals that are mostly the same as the regular S7. It features 32GB of internal storage that can be expanded by a microSD card, a Snapdragon 820 processor, and 4GB of RAM. The biggest change, however, is the significant increase in battery capacity. Instead of the 3,000mAh battery found in the S7–or even the 3,400mAh battery in the S7 edge–the S7 Active comes with a whopping 4,000mAh.
The phone comes in three different colours: Camo Green, Titanium Grey, and Sandy Gold. These are some pretty odd colours–the camo version in particular. Personally, Titanium Grey seems like the best colour because the ruggedness of the phone defeats the need for any cases that would cover up any strange patterns or colours (I'm looking at you, Sandy Gold).
Choosing function over form has always been Samsung's motto for the Galaxy Active devices. While the regular S7 already is already water and dust resistant, the S7 Active has a lot more to offer in terms of both battery and hardiness. It's currently offered by AT&T for $795 out of contract, but we're not yet sure if it'll come to Canada at all.
– Caroline