Galaxy Note 7 Review Hands-On
CellUnlocker How Tos
12:37 am September 26, 2016
Galaxy Note 7 Review (Hands-On)

The Galaxy Note 7 has been made available to the public for quite some time now (since Aug. 19 2016) and has been making huge headlines on many blog sites and has been Samsung's best offering yet for their Note series line up. The new phablet features Samsung's latest technological advancements which include; perfectly edged screen and back, iris scanner, a fantastic low light camera, cleaner Touchwiz UI, improved S-pen and features, beefier processor, high quality materials and a great feel in the hands due to design language chosen by Samsung. We provide a hands on and honest review of the Note 7 after over 4 weeks of use as a daily driver.
Key Features
Octa-core CPU (Quad core Snapdragon 820 in North America)
4 GB RAM
64 GB internal storage base model
micro SD support up to 256 GB
Fantastic 5.7 inch Super AMOLED screen
Corning Gorilla Glass 5
IP68 water resistance
Type-C port
3500 mAh battery
New Blue Coral color
Excellent f1.7 camera
PROS:
Fast daily tasking thanks to powerful processor
Excellent screen
Edge screen is not as pronounced and features palm rejection to prevent accidental touches
Fantastic low light camera
S-pen Features improved
Edge screen features and always on included
Water Resistance rating of IP68
Black color version of the Note 7 is really black all around and looks sexy
CONS:
Glass front and back a finger print magnet
Samsung decided to use a Snapdragon 820 instead of the Exynos processor in the North American market
Battery life is mediocre compared to past Note phablets
Samsung's RAM management is too aggressive
Snapdragon variant is reported as bootloader locked
This review is based on the North American Snapdragon 820 powered variant of the Galaxy Note 7. This is an honest review looking at the Pros and Cons as we present each category of the phablet.
The Review
—–
Display
There is not much else to say about the display of the Note 7 other than it being fantastic. The new Note 7's screen features dual curved edges on the sides of the screen just like the S7 Edge. However, the curved display's are not as pronounced and can be a rather pleasant sight to see. Images and videos roll off the screen into seemingly endless curves, sort of like a waterfall of color that flow off your screen onto your lap. The important thing here is that it is quite difficult to "accidentally" launch applications or tap something with your hands while holding it. Bravo Samsung. Samsung deploys their own Super AMOLED display this year (the same found in previous iterations of Galaxy devices). The resolution of the display is not quite 4K yet but it is nonetheless a very sharp and brilliant 1440 x 2560 (~516 ppi) display. We would be hard pressed to find someone who cannot appreciate Samsung screens by now. Samsung created a new system for the Note 7's called "Mobile HDR" a first for any smartphone's ever created. This is the same High Dynamic Range you would find in high end smart TVs but this time it is found on your very own mobile handset. This makes sense as for many people the majority of their waking hours is spent on their phone screen, watching videos, viewing images, chatting, gaming and the sort. Mobile HDR is activated through your user settings and will work on content that supports it. The screen is extremely bright as well going up to 1050 nits to help you keep content visible in harsh lighting.
The S-Pen
The main reason one should buy the Note 7 is to take advantage of its highly integrated S-pen. The aluminum pen that fits snugly into the bottom right corner of your device is what powers a host of apps, features and other useful functions which is broad enough to tailor to the specific needs of the individual. We would like to note that Samsung has finally combined all of their S-pen related applications into one app called "Samsung Notes". This creates a clean interface and a much less cluttered UI all around.
This year, the Note 7 features double the pressure point of 4096 compared to last years Note 5. The Pen's nub is also thinner which helps stimulate the feeling of accuracy while using the pen.
Artists, writers, and general pen users would appreciate the highly accurate and sensitive S-pen. Navigating the UI with the pen keeps the screen clear and helps reduce repetitive-stress finger issues. A good feature from the Note 5 has also returned. This involves simply pulling out the S pen while the screen is off. The screen will stay black but you are able to jot down your notes.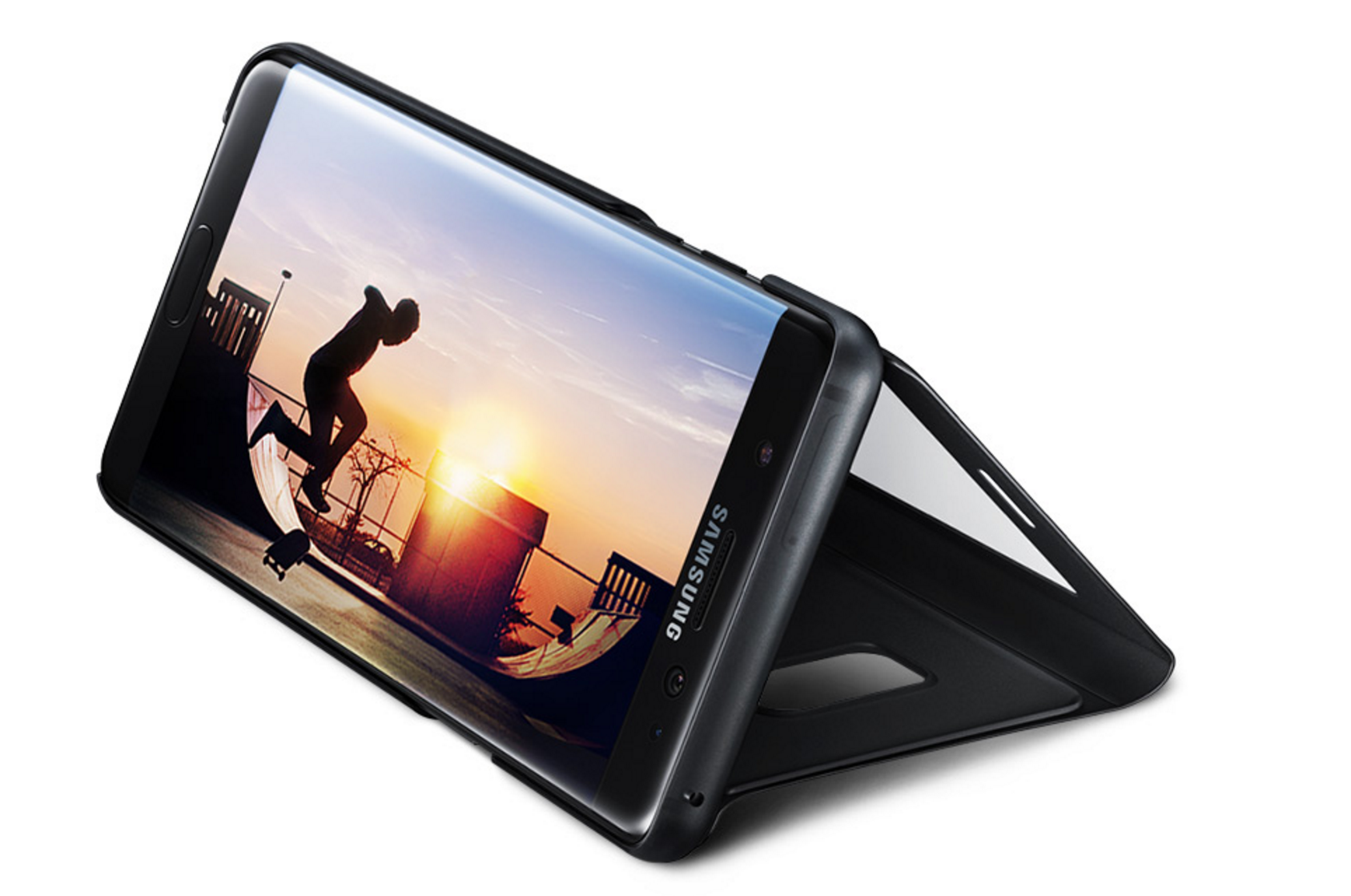 We found that hand writing (cursive) is a lot easier on the Note 7. The precision demanded by the writer can be quite high and brings a lot of stress if expectations are not met. We are happy to say that the Note 7 fits the bill for taking notes, writing journals, and going about everyday tasks while jotting down information.
Sexy Design, New Iris Scanner, and IP68 Water Proofing.
The S7 and S7 Edge paved the way for 2016 to define a streamlined design language that Samsung has deployed. The Note 7 is not too far as a more refined version. The device uses gorilla glass 5 and is glass and metal all around. It feels great in your hands. The Note 7 is more of a box shape compared to the S7 edge, but because the Note 7 is curved front and back it really helps when you hold the phone. Key word: Comfortable.
The IRIS scanner is not a gimmick. It works very well and is simply another impressive method of protecting your device, logging in, and keeping your secure folder safer. The scanner is extremely fast to the point where your friends beside you would never suspect what just happened. The catch is that you cannot be wearing glasses, contacts, and the lighting conditions (though it can work in dark conditions to a certain degree) must be right. To be honest, we never found ourselves in a spot where the IRIS scanner has failed us yet.
T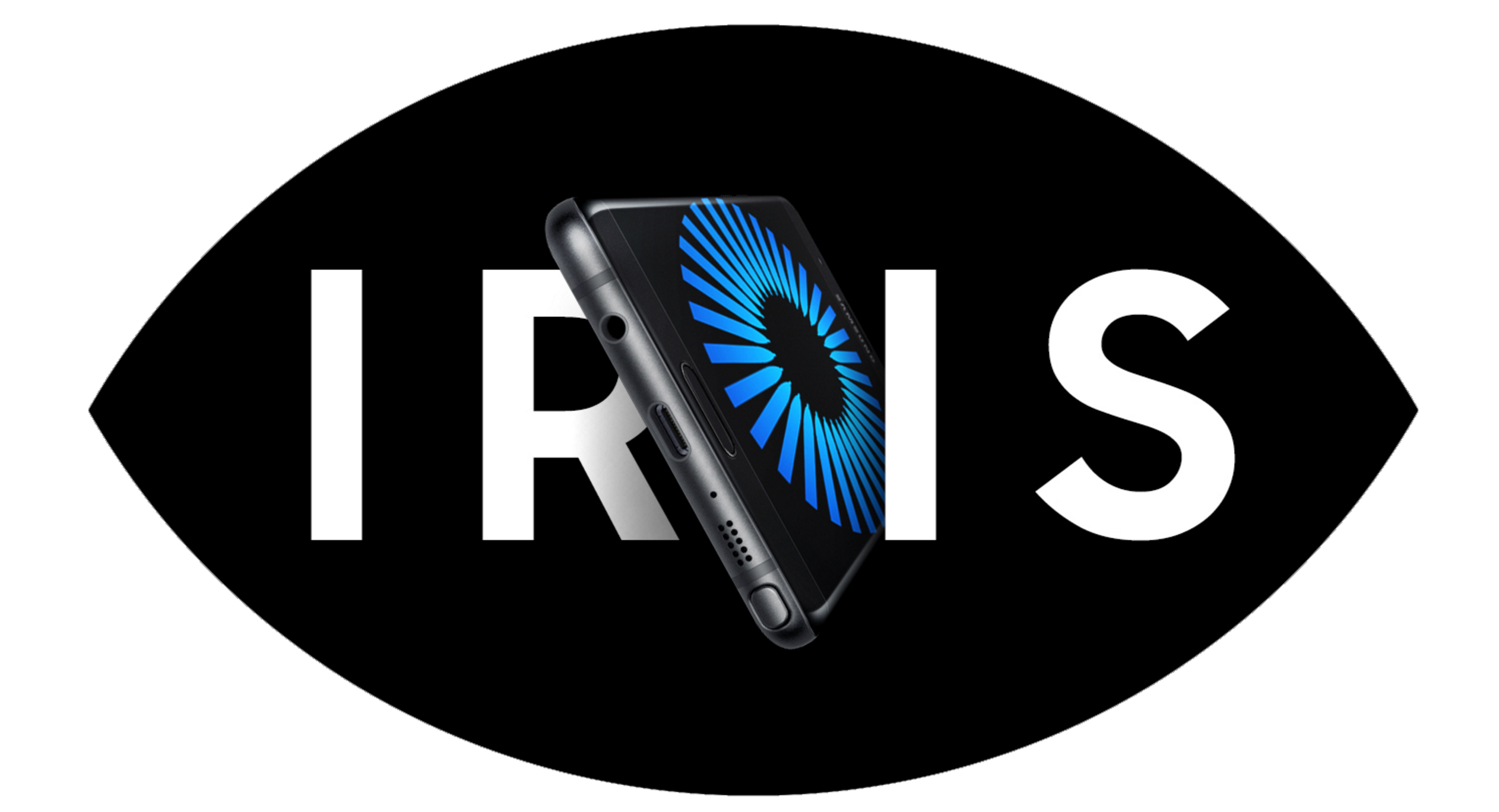 he Note 7 is also IP68 which means that it can be submerged up to 5 feet for up to 30 minutes. It is nice to have that peace of mind.
New USB TYPE C
The Note 7 is the first of GALAXY devices to use the USB Type C. This is the new USB standard so we expect all future Samsung phones to start using this. The cool thing about USB Type C is that it is reversible. You can charge other phones or devices using your phones battery. Of course, a key selling point of this new type of USB is that you don't have to fumble to plug the cable in any longer.
Camera: Best in class
The S7 Edge was rated to have the best smartphone camera to date. The Note 7 inherited this very same camera which features dual pixel technology, a wide aperture of f1.7, good gestures, and 12 megapixel sensor.
The Image Quality of the Note 7 is simply fantastic in any lighting. Take dark places for example, while a friend's iPhone simply shows a black screen when they tried to take a picture the Note 7 was able to produce an image (albeit it was very grainy due to high ISO). The auto focus on this device is extremely fast as well and super smooth thanks to Dual Pixel technology. You would find this technology in DSLR's such as Canon 70D or the 7D Mark II.
The Note 7 is very powerful. Everyday tasks will simply fly as you demand it. However, we have experienced lag in certain cases. We cannot pin point as to why this is happening and we are hoping that future updates will fix the issue. On the most part, however, the phone is blazing fast.
The Battery Life, however, can be quite average. The Note series are known to have long lasting life. However, it seems that the hardware inside is very power hungry. You can expect a full day's use out of it. However, you would need to be conservative to have it last 2 days. The Note 7 has the largest battery size of all the Note's so far holding a 3500 mAh battery so we expect the software and hardware taking a huge toll on the pack.
Conclusion: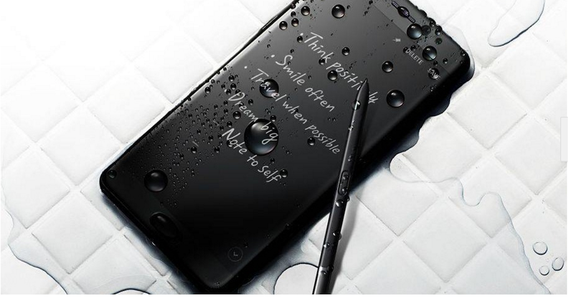 The Note 7 is a great flag ship smartphone. You cant go wrong with it. The design language is sleek and modern, comfortable and compact despite its large screen size. The display is almost bezeless and is popping with colors and certain content is powered by Mobile HDR. The Camera is a great low light performer and works extremely fast.
The Note 7 is a highly recommended device as it easily takes the number one spot of 2016.