Best Mid-Range Smartphone: Moto X4, A Review
Cellunlocker Tech Reviews
1:13 am October 21, 2017
Best Mid-Range Smartphone: Moto X4, A Review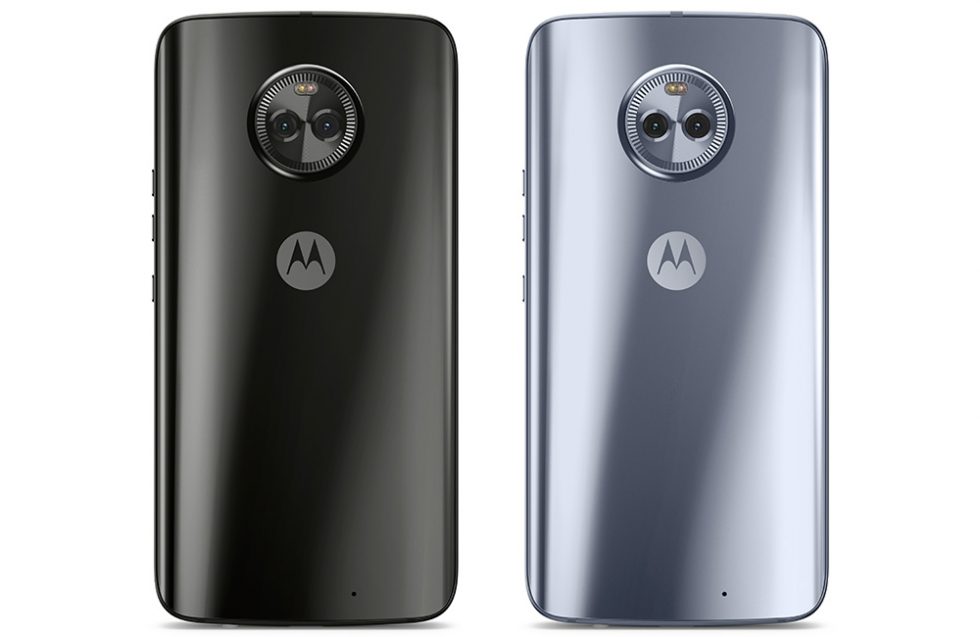 While other's are clamoring for the best of the best by paying exorbitant prices the rest of us are looking to the years best mid range and budget smartphones available. They are still very much capable and do what most of us expect them to do. Why pay more for functionality that these lower cost smartphone's can easily do? We take a look at the Motorola Moto X4 today which is being heralded as one of the best mid-range smartphone's your wallet can buy now.
Whats Good?
The Build Quality is Great
Matured Software brings excellent experience
Camera is good for the cost
Display is of high quality
Whats Bad?
Average battery life
Performance is noticeably lower compared to high end smartphones
Android One is Limited to PROJECT FI
Do you remember Project Fi? This is Google's own mobile virtual network provider which gives users phone, messaging, wifi, and data capabilities through partnerships with T-mobile, Sprint, U..S Cellular and Three. The service's key strength was the ability to switch carriers depending on signal strength and availability. This is particularly useful in saving battery life as constantly searching for network signal is draining. This is also great in the U.S. where connections are found to be spotty at times bringing greater user experience in terms of connectivity. The MOTO X4 was added to the list of supported devices for the project and it was in dire need of a budget model too. The Moto X4 is priced at 399$ and provides solid build materials. For the price the battery life, performance, and camera capabilities are just right. We are happy to see waterproofing and a 3.5mm headphone jack make a return on this years X4. Google, in their conquest to optimize Android, is seeing a lot of success in the MOTO X4's software as it is more appealing by adding guaranteed updates via the Android One program.
Tech Specs Sheet:
OS:
Display:

5.2 inch IPS LCD 1080p (424 ppi)
Corning Gorilla Glass 3

Platform:

Processor:

CPU: Snapdragon 630 Octa-Core, 2.2 GHz
GPU: Adreno 508 @ 650 MHz

RAM:

4GB (APAC)
3/4GB (EMEA)
3GB(NA, LATAM)

Storage:

32GB (NA, LATAM)
32/64GB (EMEA, APAC)

DUAL Camera:

Primary:

12MP, f/2.0, Dual Autofocus Pixel

Video: 2160p@30fps, 1080p@60fps

8MP, f/2.2, 120-degree wide-angle lens

Selfie:

16MP, f/2.0, Selfie-Flash

Battery:
Ports:

USB-C
802.11ac Dual-band Wi-Fi, Bluetooth 5.0
3.5mm Headphone Jack

Others:

Water & Dust Resistance IP68 Rating
Finger Print Sensor

Dimensions:

148.35 x 73.4 x 7.99 mm
163 g

Colors:

Super Black, Sterling Blue
The Built Quality Is Stellar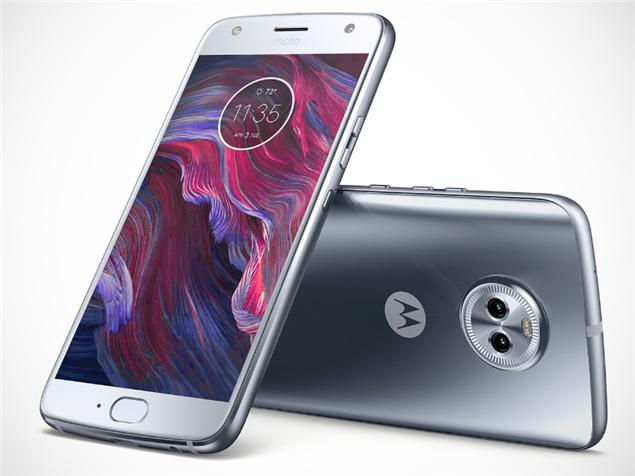 Bottom line: The Moto X4 is a great choice for those looking to save cash.
Motorola built the Moto X4 with a solid metal frame and also features finely milled edges that keeps the glass together front and back.  The phone can perhaps be mistaken as some high end smartphone is some eyes. Glass has always been a concern for cracks upon drops as it is a lot less sturdy compared to aluminum or ceramic materials. The phone does continue on the traditional Motorola budget phone design, however, so this can be a boring or a good point depending on your tastes. The feeling of the phone is great and we have no complaints about it and the hardware features all feel like no-nonsense and will get the job done.
Useful Features
There are also some nice-to-have features on this phone. There is a USB-C port with Turbo-Charging capabilities and a 3.5mm headphone jack, NICE. The Moto X4 also comes with an IP68 Rating (which is the same rating the expensive Samsung Galaxy Note 8 received), a dual camera system (one with a wide angle lens that is A LOT more useful), and a front facing selfie flash. The one-touch fingerprint sensor is also located at the front.
The 5.2 inch 1080p display is expected for a phone found in this segment. It does not have that crazy crisp look that OLED panels are known for, but the display on this phone still delivers vivide colors and great viewing angles. 5.2 inch is considered small in this day and age and thus the phone is easy to handle in the hands yet big enough to still view things comfortably. The display is not the best when compared to other smartphones but in this segment it is to be expected. The Corning Gorilla Glass 3 is quite old and will scratch more easily compared to today's Corning Gorilla Glass 5 so we recommend putting on a screen protector as soon as possible.
The Software is Clean and Speedy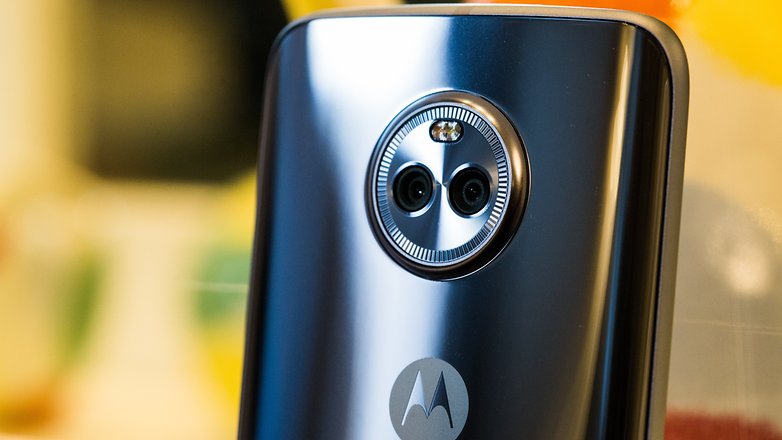 Google's own Android One software is found on the X4. The software includes features and tweaks from Motorola which are also found on unlocked non-Android One devices. You receive a good Motorola camera application, excellent ambient display and notifications. You also retain some interesting gesture functions such as twisting the phone to launch the camera or doing a "chopping" motion to turn on another function of your choosing. Being an Android One smartphone Google has given us the promise of at least 2 years worth of updates to come. Android One is truly beginning to bring unity within the dysfunctional family that is Android. Motorola is known to deliver slow updates to their budget line of smartphones but we are happy to see Google bringing these changes.
The software on the Moto X4 is excellent. Other than the awesome additions of Motorola's home grown functions (which are all quite useful) it also fits into Google's new ecosystem, or rather, the company's big vision for Android. The Moto Display is also quite better than what we have seen on Google's own Pixel 2. We did not see any bloat ware or duplicated software apps (like two music apps, or two folder apps) and we found the Moto X4 to be very much refined for a smartphone that is being advertised for this mid-range segment.
A Big Improvement in the Camera Department
Motorola is not known for camera quality, however, this is changing from what we saw in the Moto X4. The X4 comes with a Dual Camera set up, one regular and one wide-angle. In our opinion, a wide angle lens is a lot more useful compared to the iPhone 8 Plus' telephoto camera.  The main camera comes with a higher resolution, larger pixels, and a wider aperture for those low light moments. The secondary camera is the wide angle which is smaller in aperture, has lower resolution but still gives you a unique and fun perspective.
Judging from the out put of the camera's we were impressed! The X4 gives us good color reproduction and details. The Wide Angle loses in quality when used in low light situations but in every other situation it holds its own. The main camera's wider aperture of f/2.0 gives it better capability to handle low light situations so we would use that len's over the wide angle when light is sparse. The processing software does not perform as well as ultra high end smartphones do but given the price point the X4 is excellent in this department.
The only downfall in this category is HDR, it is quite slow and we missed a lot of moments with it activated. The app itself works just fine but we found it to take a bit longer to shoot compared to other smartphones.
Other Downfalls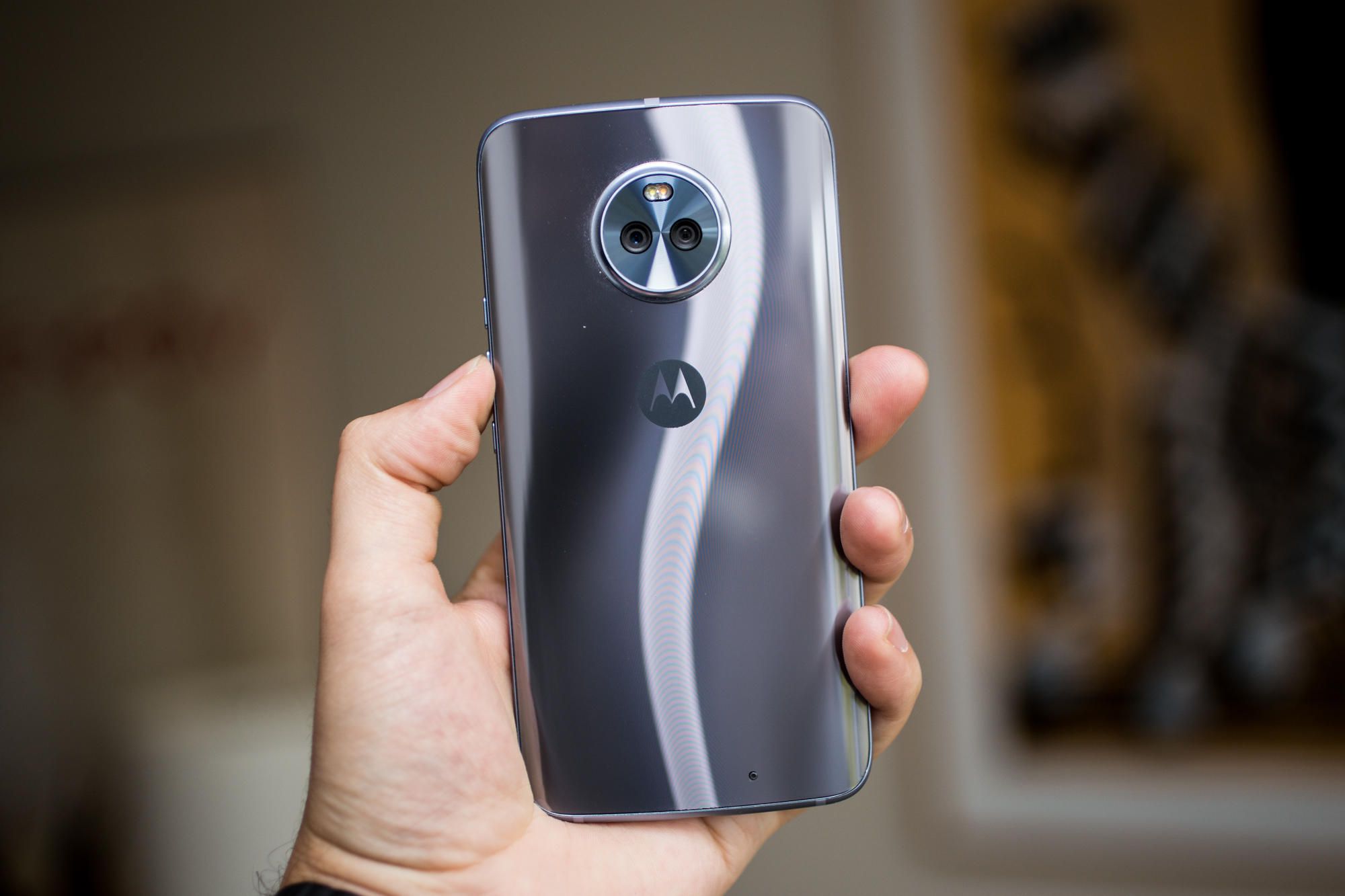 With such a cheap price point and high build quality we can't complain about much. The Moto X4 is a fantastic mid-range smartphone. However, the only issue we had with the smartphone is in the internal specs department. For 399$ the build and quality of the camera is phenomenal, but, for the price we have to come back down to earth and realize that we are still within the mid-range market. The Moto X4 comes with Qualcomm's Snapdragon 630 processor and about 3GB of RAM (in North America) while other regions receive 4GB of RAM. We also only receive 32 GB of internal storage in North America (64GB variants are available elsewhere in different regions where 4GB RAM models are available).
In real world usage, we found that the phone can slow down in certain areas and it cannot handle huge, complicated applications as easily as flagship phones do. The performance of the X4 is just OK as you won't see big stutters or frame rate drops but you will notice loading and just everyday basic actions such as swiping will seem to take a few steps longer than usual. It is as if the Snapdragon 630 is being maxed out in terms of it's performance potential in the Moto X4. Also with only 3GB of RAM (here in North America) we must expect to see apps getting dumped out of memory more often then not. This means we must expect to reload apps we opened earlier.
The final gripe we had with the Moto X4 is about the battery life. It is also just OK. As we mentioned above the Snapdragon 630 is, seemingly, pushed to its limits due to apps becoming more complex and heavy. The RAM is also expected to see it getting maxed out. All this hard work naturally translates into; poorer battery life. The battery pack is also not the largest we have seen clocking in at 3,000 mAh. However, we have seen this 3000 mAh battery in other flagship models and they are doing just fine. The fault, we figure, mostly lies in the processor and RAM optimization or limitation. The only way we could have a full days worth of usage out of this phone is when we do barely anything on it. If we start texting, running apps like Facebook, messenger, instagram, and snapchat we will have to top off in the middle of the day. Good thing that the Moto X4 includes Turbo Charging.
So Should You Buy the Moto X4?
After all that has been said about the Moto X4, we still like it. The Moto X4 will be sufficient for a good amount of work and productivity for any person in any given week.  The design, the build quality, and the dual camera's are surprisingly awesome and that is good. We simply have to stay down to earth when we start considering it's performance capabilities. The snapdragon 630 and 3GB RAM included is limiting in terms of battery life and performance. If you are a light to medium user, who loves Android, needs a budget phone, and is interested in Google's Project Fi, then we do recommend the Moto X4. For 399$ it is a good deal and it is kind of hard to find another smartphone out there this year that can beat the Moto X4 at this price point.
Also remember that Google is promising 2 years of guaranteed updates and security patches, but as long as you are part of Project Fi. Whether or not you choose to go with an Unlocked Moto X4 or buy a Moto X4 locked to Project Fi we believe you will be happy with your decisions.
If you are also looking to Unlock your Moto X4 Cellunlocker.net has you covered, just click here.