New 2018 Budget Model: Sony Xperia XA
Cellunlocker Tech Reviews
7:48 pm January 16, 2018
A Quick Recap of the Sony Xperia XA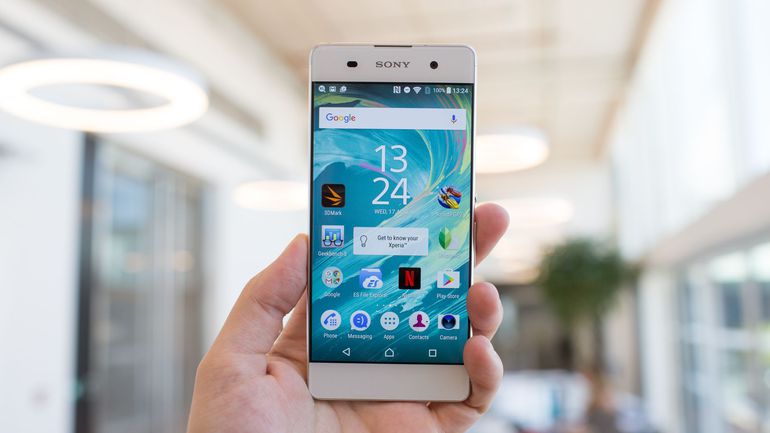 Sony has released another budget model among their Xperia smartphone line up and they are calling it the Sony Xperia XA. The Xperia XA is a medium to low end model that does not boast in performance nor in specs. The device, however, does have a slim design, a simplified interface, and an OK selfie camera.
Here is the technical spec sheet:
Body Tech:

Dimensions: 143.6 x 66.8 x 7.9 mm (5.65 x 2.63 x 0.31 in)
Weight: 137.4g
Build Material: Aluminum Frame + Plastic Back
SIM Type: Nano-Sim

Display:

Type: IPS LCD 16M Colors
Size: 5.0 Inches (~71.8% screen-to-body-ratio)
Resolution: 1280 x 720 pixels, 16:9 ratio, (~294 PPI)
Multitouch: Yes (Up to 4 fingers)

Internal:

OS: Android 6.0.1 (Marshmellow) (Nougat Update Available)
Chipset: Mediatek MT6755 Helio P10
CPU: Octa-Core Cortex Processor
GPU: Mali-T860MP2
RAM: 2 GB
Storage: 16 GB
SDslot: YES
Battery: 2300mAh

Camera:

Main: 13 MP, f/2.0
Selfie: 8 MP, f/2.0
Video: 1080p@30fps

I/O:

3.5mm Headphone Jack: Yes
MicroUSB 2.0
The Sony Xperia XA is a low cost phone with a slim design and selfie camera that works pretty good. Recently Sony further dropped the price of the XA making this even more attractive to those running on a strict budget. This is one seriously affordable smartphone.
Let's be honest here, budget phones are becoming more and more adequate and some times even outpacing high end flagship phones in certain cases. The camera is a huge example. It certainly take's photos and, in the right hands, it has the potential to take photo's that mimic that of high end flagship phones.
The Xperia XA isn't a high end performance device by any means but it is still a strong Android experience with a simplified UI at an unbeatable price.
Price / Cost
The pricing set for the Sony Xperia XA is set at around $279 but it looks like Sony dropped that down to around $170 instead. Yay.
The new pricing bracket for the XA is a reasonable price drop with excellent attention to how user's perceive this device. $279 was a hair too much when considering the specs. The price is attractive and the edge – to – edge display makes it the best looking low-cost smartphone to exist so far. The XA is pitted against the likes of the Moto G5, Honor 6A, and the Moto E4 Plus which all offer pretty good specs for a low price tag as well.
Design Comments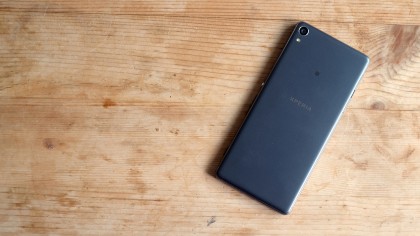 The Sony Xperia XA has a good amount of aluminum metal on the sides and some plastic which gives it a great premium feel in your hands. Sony put the more premium materials in all the right places here.
Of course the XA won't feel as awesome as the Galaxy Note8 or the One Plus 5T but for the price? Fantastic. To be clear only the left and right sides of the device is built out of aluminum. The rest is all plastic, but that doesn't really take away from our handling experience with the phone.
The Xperia XA is a seriously good looking phone for the price bracket thanks to it's edge to edge display and slim profile. The XA has a 2.5D glass for it's display with the edge corners being rounded off. The circular power button is found on the side of the phone as many Sony Z – Series users should find familiar.
On the side there is a little flap that covers the nano SIM slot and the microSD slot as well. The flap is clearly not rubberized and won't be giving you any water resistance so steer clear of any watery substances.
What the XA is missing is a fingerprint scanner which is a bit of a bummer.
Display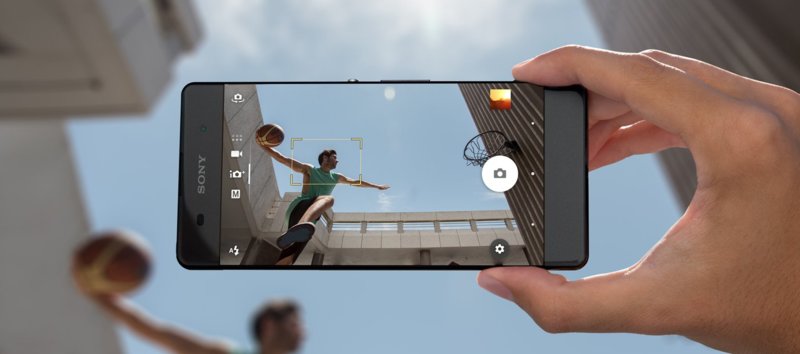 The Sony Xperia XA has a cool edge to edge display but the specs aren't amazing. It is a 5 inch IPS LCD panel that is only 720p so if you are used to crisp 1080p images and above you may be sorely disappointed. A lot of budget phones out there retain that 1080p panel like the Moto G4 so we are scratching our head about this.
The detailing and quality of the screen itself is not bad and it is workable but again it isn't anything like the more premium model's in the Sony X-series. You lose brightness and contrast if you view the phone at an angle but you are able to tweak the color science of the display which is buried deep in it's settings menu.
Honestly, if I was in the budget market for smartphone's and don't care about high end devices I would be right at home with this display. It is only when you start comparing where happiness is lost. After a bit of usage you won't care, because the display simply works.
Using the display outdoors is surprisingly great. There is a "super brightness" mode that the Xperia XA activates when it's sensor detects a bright environment like the great outdoors.
Overall, it is a good display, nothing amazing, but not terrible or unusable, we do recommend this.
Performance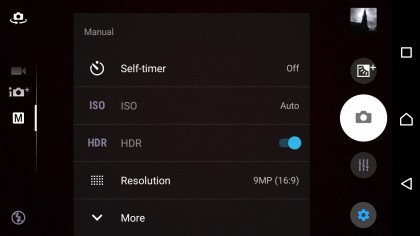 The Mediatek cpu processor powering the Xperia XA is not bad but combined with 2 GB of RAM and a mid range GPU the overall experience was a bit glitchy. When simply scrolling down the notification bar the XA would sometimes refuse to open it. You would have to swipe a few times, sometimes. There are times when the display does get stuck too. You will need to be quite patient.
Sony normally outputs smartphones with good performances but this is that one time we are a bit let down. We blame a lot of this on the inefficiencies of the MediaTek processor which has not been seen on a Sony device for a very long time.
You won't be using this phone for intensive gaming nor for heavy multitasking. Just simple apps and a lot of patience will go a long way for this phone.
Battery Life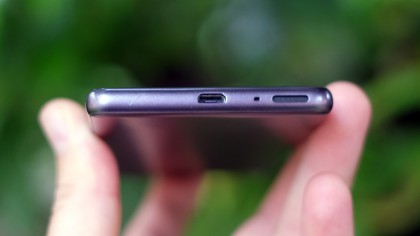 The battery life is decent to below average, the 2300 mAh battery pack seems to be not enough. We are sure it is the MediaTek processor that is simply not optimized for this environment.
Most days this device has to be recharged by the time you reach dinner as it reaches a low point, and some days the battery is drained twice in one day. The phone was not even used for heavy tasks.
A 90-minute video test gobbles up 24% of it's battery life which is a sub par result right off the bat. The budget Moto G4 loses about 17% compared to the Xperia XA.
There is fast charging available but even with fast charging we would love to actually use the phone on the go and only top up if necessary near the end of the day.
Camera
The Camera on the Xperia XA is also not too bad but also not the greatest. The primary sensor is a 13MP f2.0 camera and it takes photos. It works and will take your photos but there are some issues. The focusing is slow at various times under various lighting so it is frustrating to stand there and wait for the camera to achieve focus. Low-light image is unusable given todays photographic standards. The images end up very soft as the software tries to "reduce the noise".
We just keep the camera app on Auto, there are simply too many camera shooting modes available in the Sony Camera app that it makes our head hurt.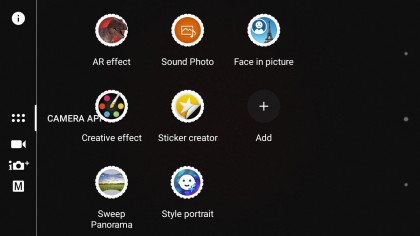 Despite the above caveats we still think this camera is still a camera that takes decent photos. Given the right circumstances, and right lighting the photos arent bad at all. During day time the photos are exposed properly and high lights aren't blown up. The amount of details resolved is good.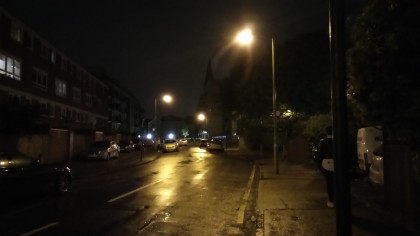 The Selfie camera works pretty well and also has autofocus to boot. It takes pretty good photos (although sometimes a bit too much contrast is applied) and we are surprised to see it perform quite well given the price.
Conclusion
The Sony Xperia XA is for those who love Sony, have a small budget, and need a new phone. It has an eye catching design with that edge to edge display and it won't break your bank. This phone is for those who need a smartphone for casual use and not for gaming or other crazy high end smartphone stuff people do these days.
Ultimately the Sony Xperia XA is a let down as you can find better performing budget smartphones out there. The camera is decent, the performance is glitchy and laggy, the display is 720p, and the battery life is pretty bad. There will be people who won't let that get in the way because of some awesome deal but for us, this is a no go.