Best Wireless Car Chargers for iPhone 11, iPhone 11 Pro, iPhone 11 Pro Max
Latest Unlocking News
2:24 pm October 17, 2019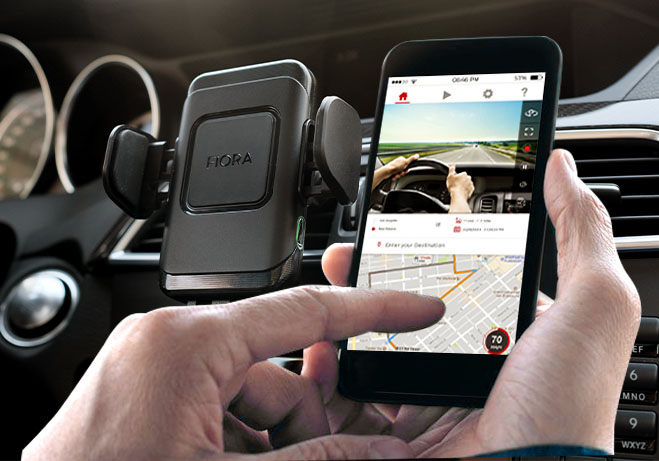 Looking for the best wireless car charger in 2019 for the iPhone 11, iPhone 11 Pro and iPhone 11 Pro Max? We got you covered.
The smartphone industry always comes up with new and exciting ways to improve our communication and lives in general. If you use your iPhone for navigation, calling, and playing media while on driving, you're probably used to charging on the go.
Power banks, wired chargers, and wireless car chargers can be lifesavers on the road. Of the three, the wireless car chargers are the most convenient as well as the option with the most compatibility challenges and choosing one for your new iPhone 11 can be tough without proper guidance.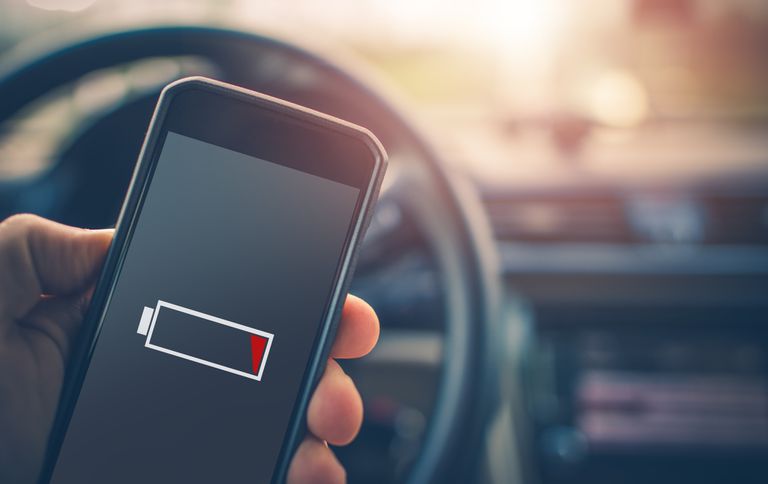 Best Wireless Car Chargers for iPhone 11, iPhone 11 Pro, iPhone 11 Pro Max
What to look out for in a wireless car charger
Two guys who purchase two different wireless car chargers can report quite different experiences of the gadget. An ideal wireless car charger will charge your iPhone 11 quickly and safely. Also, an Android wireless car charger may not work on your iPhone 11. Apart from the charging speed, safety, and compatibility, here are some other factors to check before purchasing a wireless car charger for your iPhone 11.
Wireless Car Charger Designs
Despite the main function of charging your phone, the design of the wireless charge is also very important. Not only aesthetically is it important to look good in you car, but the design can also dictate the stability of how the charger will fit into your car. For example, many wireless chargers just come with an air vent mount, but these designs don't fit into all auto mobile manufacturer air vents.
Speed Charging
We cannot speak about wireless car chargers without talking about charging speed, as this is one of the essential factors that buyers look out for. Some chargers support speed charging, and some only work for specific phones, so you must consider the compatibility of your wireless car charger with your iPhone 11.
Wattage
Fast charging is crucial for wireless car chargers, but also critical is the power rating of the charger. Before paying for a wireless car charger, check the maximum watt of the charger as well as your phone. They must both hold similar wattage to use wireless charging.
If the wattages on the iPhone 11 and charger do not match, your phone will charge slowly or not even charge at all.
When it comes to wireless charging these are the charging speed currently available on the market today: 5w, 7.5w, 10w and 15w
My picks
To purchase a good wireless car charger for iPhone 11, you need to do some research on the internet (as you are doing now). Note that every wireless car charger manufacturer claims that their products are the best in the market, and they can also influence blogs to agree with them. The most reliable information you will find on the internet is verified customer reviews. After research and testing, here are what I believe are the best wireless car chargers for your device.
Pick #1: Ultimate Wireless Car Charger by Fiora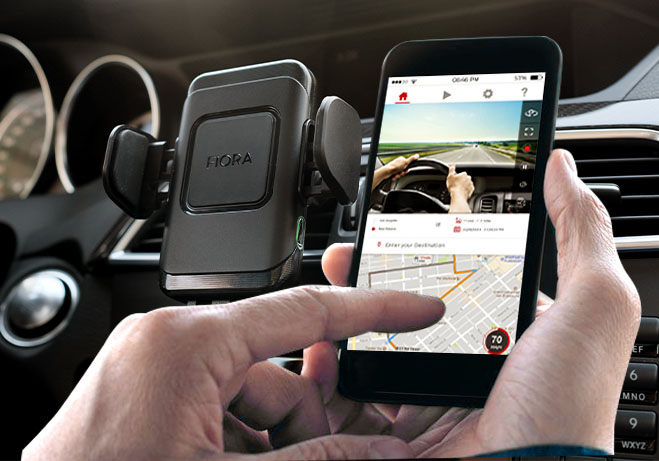 Ultimate Wireless Car Charger Fiora
For just $49, it is currently the industry fastest wireless car charger. Purchasing this wireless car charger gives you a 3-in-1 package that consists of the wireless car charger, phone mount, and a dashcam. It also has 3 mounting options (air vent clip, dashboard mount, CD play mount) give you the perfect fit in your car With the specs and features of the Ultimate Wireless Car Charger, it is easy to see why I recommend it. This charger has the fast charge feature with ratings of 15W/10W/7.5W/5W. It also has an easy touch auto lock and release sensors on both sides for easy mounting and release.
Product Link: https://www.ultimatewirelesscarcharger.com
Pick #2: Squish Wireless Car Charger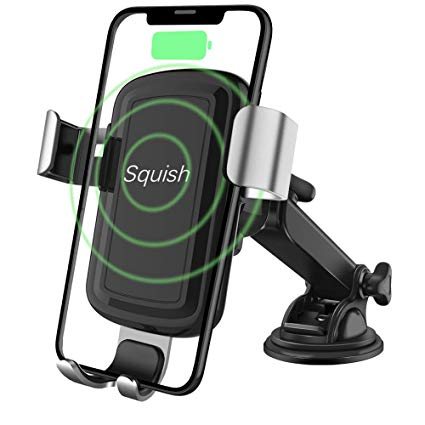 Squish Wireless Car Charger
This accessory is easy to set up and mount; it also features speed charging, and grips your iPhone 11 firmly when you drop the phone on it. Squish wireless car charger can rotate at 360 degrees comfortably, and this specific feature improves the user experience as well the convenience of charging and using your iPhone on the go.
Apart from the iPhone 11, all regularly shaped phones will fit into the grip of this wireless car charger. The Squish charger can mount anywhere in your car, and with the anti-slip and anti-scratch material, your iPhone 11 is safe in rugged roads.
Product Link: https://www.amazon.com/Squish-Wireless-Adjustable-Smartphones-Certified/dp/B079L4TRW1
Pick #3: Baseus Wireless Car Charger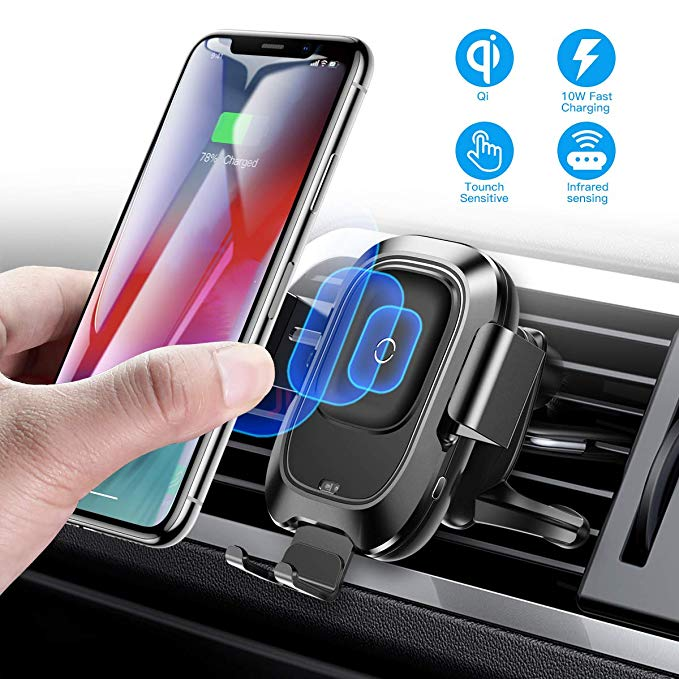 Baseus Wireless Car Charger
Although the manufacturers claim that the Baseus wireless car charger gives charging speeds up to 1.15 times faster than other wireless chargers, I can't say for sure because I haven't used this charger to be able compare. It has technology that prevents overheating of your device and the charger.
What drew me to this wireless car charger is the adjustable voltage supply. This is essential for charging smartphones such as the iPhone 11 with big batteries.
Product Link: https://www.amazon.com/Baseus-Automatic-Compatible-Qi-Enabled-4-7-6-5Inch/dp/B07Q362MD9
Conclusion
We have discussed wireless car chargers for iPhone 11; what to look out for before buying one, and some key features of wireless car chargers. I believe that with the knowledge in this post, you will find it easier making an informed purchasing decision.
Eliminating the need for a charging cable, wireless car chargers let you top up your iPhone 11 battery by simply dropping your device on the charging surface. Wireless charging also solves the problem of charger incompatibility. If the phone has the Qi wireless charging feature, it will probably work with these wireless car chargers above.
My personal recommendation is go for quality when it comes out weighing out pricing versus quality of the product. I recommended this wireless car charger that comes with a dash cam. However, since everyone has different perspectives and preferences, if for some reason, this product does not appeal to you, then you can do some more research, not only on the internet, but you can speak with friends and family to see what works for them.