Samsung Galaxy S4 SGH-i337 First Glance: Review and Specs
CellUnlocker How Tos
8:36 pm March 15, 2013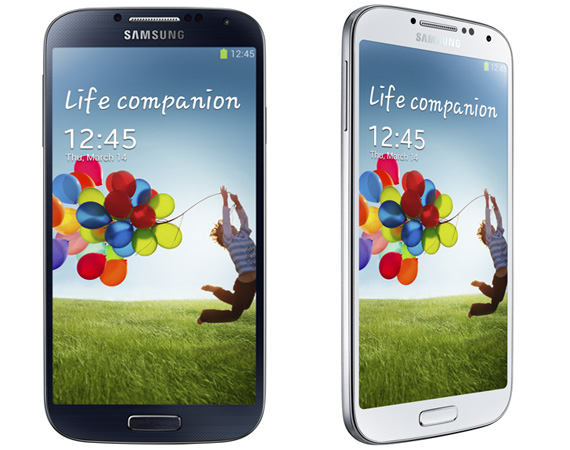 Samsung Galaxy S4 at a first Glance: Galaxy 4 Review and Specs
This is Cellunlocker.net's thoughts and info on the soon to be launch, Samsung Galaxy S4
Planning on getting a new device? Wait no longer! On March.14 2013 Samsung unveiled a brand new iteration of the Galaxy lineup as many have come to know (and is officially known as); the new Galaxy S4. The device comes in two flavors; one for the North American consumers and one for the rest of the world. The S4 will come as either the White Frost or the Black Mist color configurations. Both have interesting designs embedded into the front and back that seems like a toned down version to the Nexus 4 smartphone. Building on an already legendary lineage of galaxy devices Samsung packs a new punch in the world of smartphones (and especially at Apple) featuring their new flagship device as "your life companion".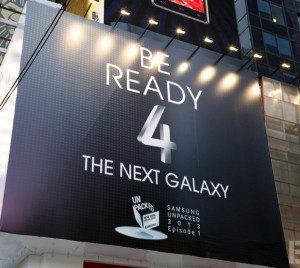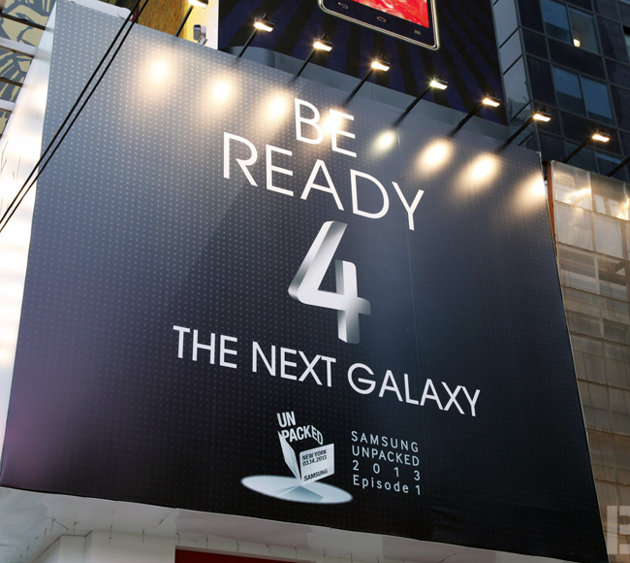 The specs on the fly:
The model will come in two flavors: either the 8-core (octa-core) Exynos 5 Octa 5410 processor sporting two layers of quad  Cortex-A15 cores (clocked at 1.6 GHz) a quad Cortex-A7 (clocked at 1.2GHz) and with the PowerVR SGX 544MP3 GPU component added.
The second flavor is for the North American version with the Qualcomm Snapdragon 600 chipset sporting its quad-core KRAIT 300 CPU and an Adreno 320 GPU chipset. Both versions deliver a hefty hardware specification as well. The Galaxy S4 will come with a LPDDR3 2 GB RAM, internal storage spaces of 16/32/64 GB and new sensors that can detect humidity and temperature. Samsung is looking to make the S4 4G LTE capable globally.
The S4 will also come with expandable storage for a microSD card supporting up to 64 GB. The screen of this true beast will use a FULL Super HD AMOLED capacitive touch screen that is 4.99 in. diagonally and packs 441 PPI (pixels per inch). Its camera will have a 13 MP sensor at the rear that has the ability to take 1080P videos as well as a 2.0 MP 1080p front facing camera.
The S4 will support GSM, GPRS, EDGE, HSPA+, and Cat 3 LTE connections that support download speeds of up to 100Mbps. LTE will no doubt be supported in only specific markets. Wi-Fi will include standard 802.11 protocols A, B, G, N, and also the 802.11 AC (draft). The S4 will also come with Bluetooth 4.0, NFC, GPS, GLONASS, MHL 2.0 and an IR LED (remote control).
The Software:
Although the hardware sports an incredible improvement over its successful predecessors the more interesting points are in Samsung's new rendition on software/hardware.
The Sensors:
Samsung is incorporating some new and interesting features such as a touch less gesture features (known as AIR gesture). This can be used by simply waving your hands slightly in certain directions over the screen to turn pages or do something special on the device. Along with this comes with an eye-tracking feature that tracks where your eyes are looking at. This is rather interesting as the s4 will intuitively stop any videos playing when you look away and resume when you look at the screen again. The feature can be quite useful if you don't want to miss any bit of the movie but have had no time to hit the pause button. Eye-tracking has also been implemented so that the screen will scroll up and down a text or a web page or anything applicable as you read up or read down. There are also sensors that detect temperature, humidity to help understand your environment.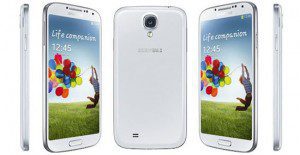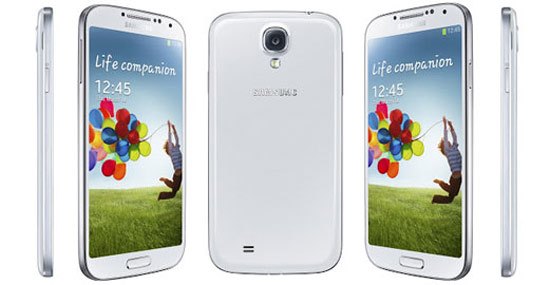 DUAL mode camera/and camera modes:
The camera comes with a dual mode that allows the user to use both the front facing camera as well as the back facing camera simultaneously. This is useful if you want to include your face in the photo while taking a picture of friends or family. On top of this we have the ability to do voice chats between each galaxy devices and the dual camera can really come in hand to include people in front of you and yourself.
The S4 can also take pictures while recording sound at the same time so that when you browse through your photos later on there are sounds playing with each photo to improve your experience in reminiscing. Drama shot lets you combine various pieces of a moving action/object/person using a burst mode taking about 100 photos in a second to depict various artistic renditions.
Album Mode:
Album mode is an interesting feature that allows the phone to intuitively allow your phone to be used as a photo album crafting tool. As you travel and take pictures and record videos the phone will automatically create a beautiful album which you can send to Samsung automatically and purchase a real album book for a fee.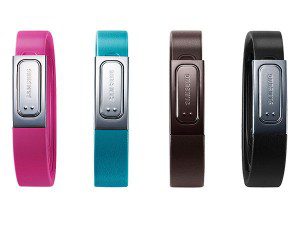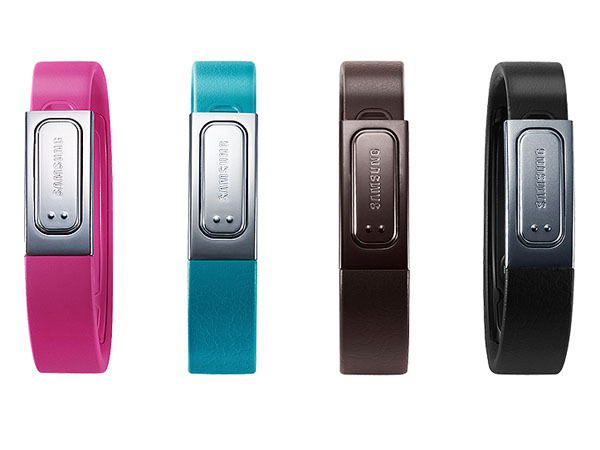 S Health:
What is this? The S4 can now keep your health in check? Check it out: new features integrated a set of ways to help maintain your health. Samsung explains that the galaxy s4 can know and understand your sleeping patterns; your calories burnt, and even the sugar levels in your body via healthcare accessories, sensors, and applications such as a wristband. However, we all know that this will require some sort of FDA approval processes or acceptances from Health Canada. How reliable will this function be? We will see for ourselves soon.
S Translate:
This nifty feature allows you to speak a language into the device to be heard as another language to someone beside you in real time situations. There are 9 languages programmed (and more on the way) which will help with all the basic travel languages needed and contributes to the whole concept of this device being your "life companion".
Group Play:
With Group Play users are able to instantly transfer documents, photos, music, videos and even play multiplayer games together. According to Samsung, you do not even need internet access anymore for this.
S-voice Drive:
Samsung's S-voice was… lackluster in the past models. However, it seems they have taken this personal assistant and beefed it up with added functionality and improvements while driving and in various other life situations.
S Accessories:
Samsung is also launching with the S4 an array of awesome accessories. Just to summarize quickly there will be wristbands, intuitive cases, charging pads, body weight measurement tools and various others. While each of these accessories have their uses it seems that Samsung is finally launching the wireless charging function properly this time around!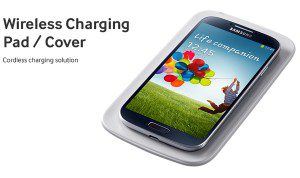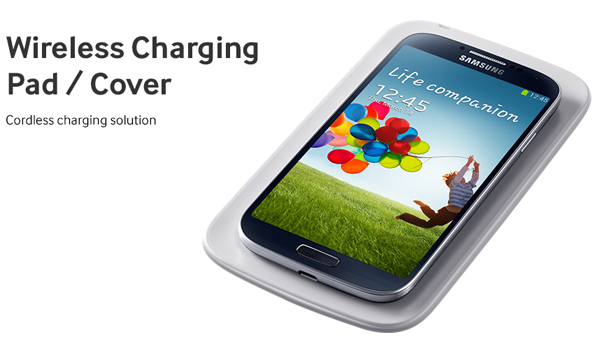 Wireless Charging:
While wireless charging is great, there are some awesome wristbands and bands that can measure your heart rate while exercising, as well as a wristband for other functions. An important note is that all the accessories regarding body weight, and body function measurements seems to be connected to the S4 via Bluetooth 4.0.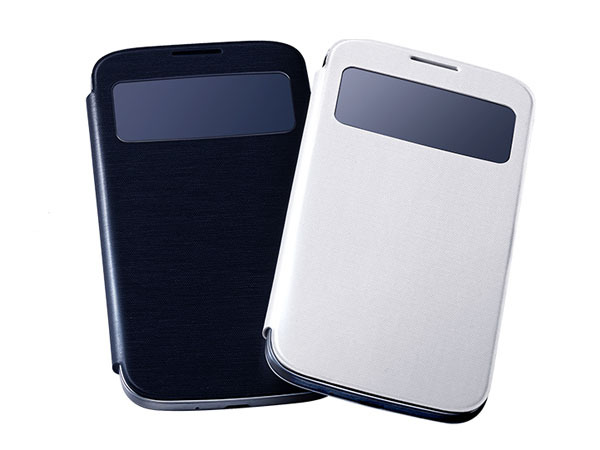 Another cool aspect of their new line of accessories is a specific case with a shield like window on the front. This allows users to take phone calls and view important information on the S4 as they arrive without having to open up your case! You can keep your S4 covered up and take phone calls this time around.
These are just some of the advanced innovations Samsung has really brought the game with.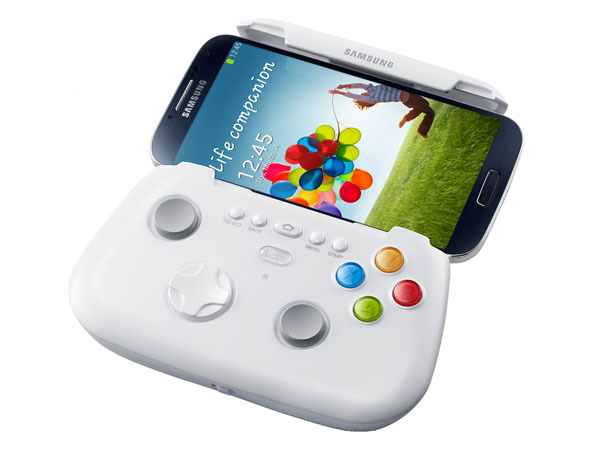 Conclusion:
It is certain that the Galaxy s4 is the next contender in the smartphone arena. It packs a strong punch by featuring new functions and powerful hardware. This is certainly worth the wait if you are looking to buy your next Galaxy device. Nonetheless, as with all devices this beast will require real world testing with both CPU's and really let its true face be shown. Although some have wished for Samsung to use a metallic aluminum body instead of plastic but that may be simply wishful thinking. We have witnessed the waking of a new super phone that can indeed set a new standard if the cards are played right. As of yet there is still room for improvement and we know the device will launch at the end of April.
As for us here at Cellunlocker.net we can definitely let you know that we can't wait to unlock this beauty. Unlock Samsung Galaxy S4 SGH-i337 with Cellunlocker.net!
– Sincerely,
by John Y.