Nokia Lumia 625
CellUnlocker How Tos
7:15 pm February 16, 2014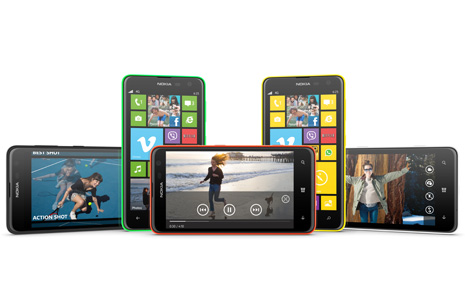 The Nokia Lumia 625 was released in August 2013 in orange, bright green, yellow, black and white and like all Lumias, takes a micro-sim card. Launched with Windows 8, this device is upgradable to WP8 Black through Zune. Nokia stays true to their roots with this device by putting in a built-in FM radio and of course, GPS support without a data connection. But this doesn't mean Nokia did not try to up their game!
The Lumia 625 has a 4.7" IPS LCD super sensitive gorilla glass touch screen. Also includes 8GB of internal storage and expandable up to 64GB with a micro SD card. Don't forget about the free 7GB of storage on SkyDrive just for owning this device! Yes, free! And if that doesn't convince you, don't forget about their free Microsoft Office document viewer preloaded onto the phone.
Although this phone does not have a removable battery, it includes a 2000 mAh Li-ion battery. This battery provides up to 552 hours on standby or up to 15 hours of continuous talk time. Definitely not bad for a device that has a Qualcomm Snapdragon™ S4 dual-core 1.2 ghZ processor with 512MB RAM. And of course it also has a 5MP camera with LED flash and 1080p camcorder for all your HD recordings.
This GSM device unlocked will work with any compatible GSM provider worldwide.