Nokia X & Nokia X+
CellUnlocker How Tos
10:44 pm March 9, 2014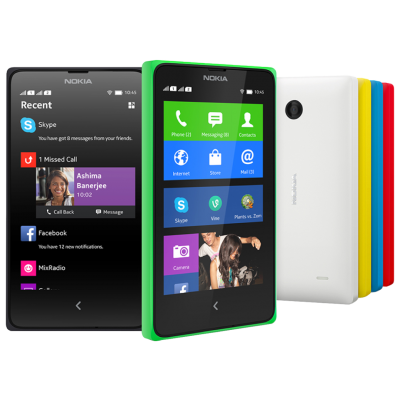 The Nokia X and Nokia X+ (AKA Nokia Normandy) was released in February 2014 in green, red, cyan, yellow, black and white. This is a dual-sim device, only taking micro-sim cards, and once unlocked will work with any compatible GSM carriers worldwide. These devices feature your typical Nokia device features; bluetooth, wi-fi, wi-fi hotspot, offline GPS, java enabled and built-in FM radio. Unfortunately, no NFC.
With a 4.0″ IPS LCD touch screen, this device has brightness control to help conserve your battery. It is also a multi-touch screen which supports up to 2 fingers. It comes with 4GB of internal memory which is expandable up to 32GB with a micro SD card and a 512MB RAM.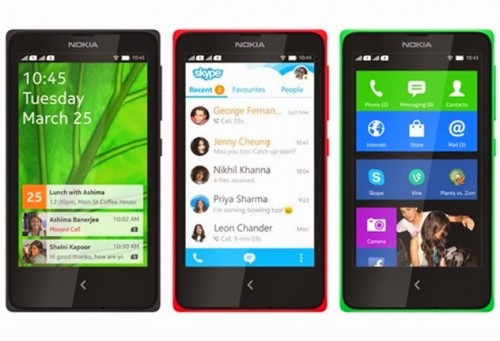 The Nokia X and X+ have a 3.15MP camera with panorama lens and a 480p camcorder. Unfortunately there's no camera flash or front facing camera, but this device will still get every snapshot you Preloaded with Jellybean 4.1.2 and is not confirmed if it's upgradeble yet. If it is, all firmware updates will be OTA (over the air).
Built in Qualcomm Snapdragon, dual-core, 1 GHz processor and Adreno 203 makes this device a must-try Nokia Android device! These models are perfect for a student or if you're looking for your first smart phone. With a removeable Li-Ion 1500 mAh battery, these devices will give you up to 408 hours on standby and up to 10 hours of talk time.
The difference between the Nokia X and Nokia X+, is the X+ has a 768MB RAM for more memory and includes e-mail inbox filtering.
Unlock Your Nokia X & Nokia X+ Today!