Samsung Galaxy S5 (SM-G900H, SM-G900R4, SM-G900V) release date April 11th 2014
CellUnlocker How Tos
10:16 pm March 25, 2014
The much anticipated Samsung Galaxy S5 (SM-G900H, SM-G900R4, SM-G900V) is being released on April 11th 2014. All the major carriers in the USA including AT&T, T-Mobile and Verizon wireless will be releasing the new Flagship phone for Samsung.
In Canada, all major carriers such as Rogers, Bell, Telus, Virgin, MTS will be debuting the Galaxy S5 on April 11th as well.
Same major upgrades and features can be found in comparison to the Galaxy S4, some of them include:
New Exciting Colors
The Samsung Galaxy S5 will be released in a few new colors including, electric blue, shimmery white, charcoal black and a gold variant.
Improved Camera and Video
There will now be super fast auto focus to capture those urgent times or youtube worthy moments. There will be an option to allow HDR to capture all the small detail in a video or photo. Selective focus feature which allows to focus on points of interest in a photo.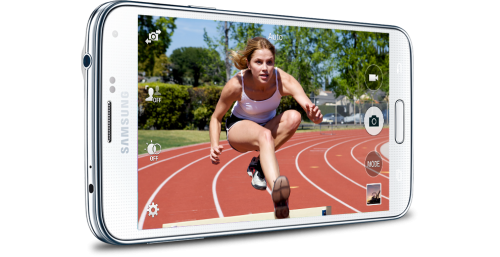 Health focused applications
Samsung is really pushing maintaining and living a healthy life style with a couple cool features. This includes a Heart Rate Sensor, which can detect your heart rate by simply placing your finger on the built sensor on the back of the Galaxy S5.
Additionally there is S Health, which is a Samsung application focused on tracking your physical activity whether it is jogging or biking.
Creating ultra fast download speeds
The Galaxy S5 is introducing the Download booster. This is an application from Samsung which allows you to combine the download speed of your LTE and Wifi simultaneously. Whereas conventional methods before consisted of downloading using only LTE or Wifi.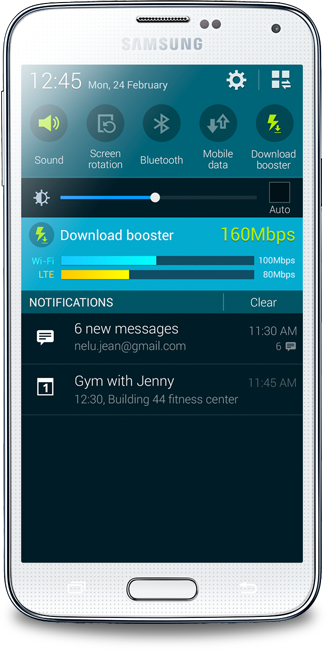 Super Durability
Amazingly, the Galaxy S5 will now be resistant to water, liquids, sand, dust and other substances which could damage your device.
Finger Scanner
Similar to the iPhone 5S, the new Galaxy S5 is featuring a finger scanner for extra security. With this new feature, many applications such as online secure payments via paypal will be added into the mix.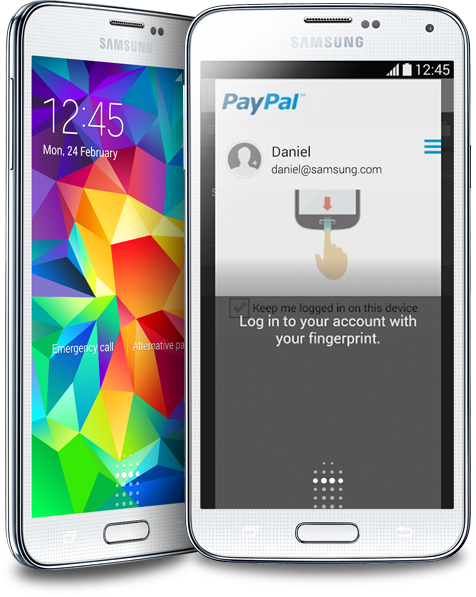 There are just too many features to name with the Samsung Galaxy S5, it is one of the most anticipated phones in 2014. Most of the Galaxy S5 released from your carrier will be sim locked or locked to the carrier. This means, you will not be able to another carrier's sim card with your device. This is inconvenient when you are travelling and which to buy a local sim card, or simply wish to change service providers. Cellunlocker.net can Unlock Samsung Galaxy S5 via an 8 digit network unlock code. This is the same unlock code carriers will charge you 50 dollars for, or will make you wait 6 months under their contract. If you need your Galaxy S5 Unlock code, simply visit our website.
Are you excited about the Galaxy S5? Because the staff here at Cellunlocker.net can't wait to see this phone hands on! More updates to come on Samsung's new flagship phone!