Samsung Galaxy S5 is being released Tomorrow!
CellUnlocker How Tos
7:16 pm April 10, 2014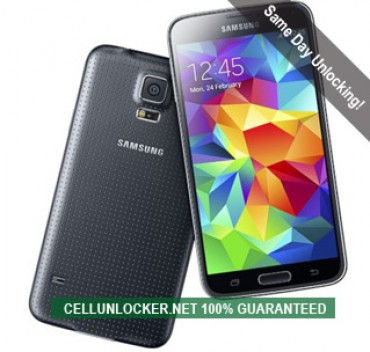 The much anticipated Samsung Galaxy S5 is being released in Canada from carriers Rogers, Bell and Telus. Shortly after the launch of one its main competitors, the new HTC One M8, Samsung's new flagship phone will hit store in Canada.
Rogers is releasing the Galaxy S5 with an exclusive offer for the Galaxy Gear 2 for 49.99 (MSRP is over $200.00)
It will be starting at 249.99 with a 2 year flextab agreement.
Telus is also releasing the Galaxy S5 on a 2 year term for 229.99 plus $60.00 on Telus Shareplan. The phone outright is $730.00
Bell's plan is similar to Telus, 229.95 on a 2 year term, (2 cents cheaper).
The Galaxy S5 will also be released in the USA from carriers such as AT&T and T-Mobile.
Cellunlocker.net will be offering an exclusive video promotion where you can get your Unlock Code for your Galaxy S5 for FREE.
Place your order for your Samsung Galaxy S5 HERE and contact us to let us know you are participating in the promotion by emailing promotions@cellunlocker.net
Please clearly film your phone:
1. pressing *#06#
2. inputting the unlock code received by email and code being accepted
by the phone
3. the new carrier signal being shown on your device indicating the
phone has been unlocked
*Please upload the video to youtube.com and reply directly back to
this email with link of your Youtube video.
You will then receive a full refund from your purchase!
We will be doing this for the first 20 people who participate, this offer will be going fast!