LG G3 Review and First Glance
CellUnlocker How Tos
9:38 pm July 19, 2014
The All New LG G3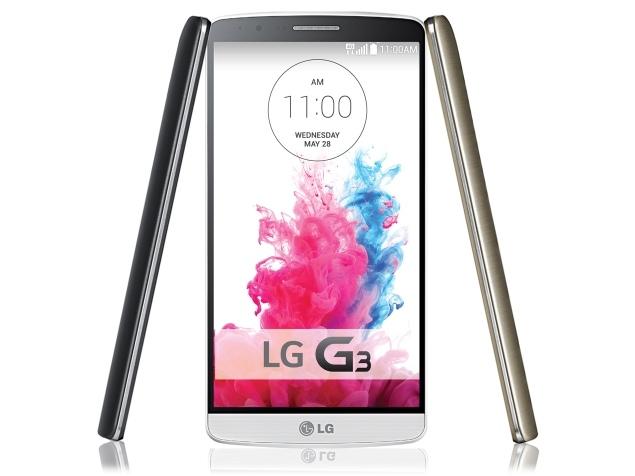 The Latest Flagship model distributed by LG is the brand new LG G3. This premium device packs specs and features as one would expect from a high end device. LG promised various user friendly revisions and updates and so far it seems like they have delivered. As usual LG uses high quality materials and the latest internal specs available on the market to go up against the other competitors within the smart phone market. The G3 looks very similar to the previous model; the LG G2 in terms of physical design. The G3, however, has a more premium build, has faster specs, is larger and has more colors to choose from (metallic black, Silk White, Shine Gold, Moon Violet, Burgundy Red to be exact). The physical form factor of the device is a bit curved at the back to accommodate the human grasp to provide a more comfortable feel. All around LG seems to have delivered an interesting and powerful device that has a chance to stand out regardless of this otherwise already saturated smart phone market.
Specifications
The LG G3 sports the latest CPU from Qualcomm known as the "Qualcomm Snapdragon 801 (MSM8975AC)" which is a Quad-Core Krait 400 processor clocked at a blazing fast 2.5 GHz. The CPU has the Adreno 330 GPU as its integrated image processing unit. Owners of the LG G3 should be seeing stunning performance and excellent battery life as Qualcomm promised many performance and battery life boosts through their subsequent releases after the snapdragon 800 processor.
On any smartphone the most important thing is the screen of course. LG includes an IPS panel which is called the "True HD-IPS+ LCD capacitive touch screen." The G3's screen displays 16 Million colors and is 5.5 Inches diagonally. The G3's screen also packs approximately 534 PPI Density and has a resolution of 2560 x 1440 pixels all protected by Corning's Gorilla Glass 3. LG is certainly not behind when it comes to the display performance race within the mobile market.
Battery life should not be much of a concern because the G3 comes with a 3000mAh battery pack promising around 553 hours of standby and up to 21 hours of talk time for any owner.
Physical Design
In terms of physical design the device utilizes a specialized plastic material for its body that imitates metallic casings like the HTC ONE. LG G3 received much praise from various reviews and user experiences that the feel of the devices was undoubtedly premium and worthy to be included with this high end device. The device itself has the look of premium brushed metal. The Power and Volume buttons are still located at the back of the device just like the LG G2.
OIS+ Camera
LG builds on their company's unique OIS (optical image stabilization) technology and released the OIS+ on the LG G3. This technology helps to reduce blue and shaking effects that is rather prevalent in many mobile imaging units today. The G3 utilizes a featured laser that assists the 13 MP camera to determine the distance between the device and the object in the shot. Also, the G3 comes with DUAL LED flashes on its back (BSI) modules. The flashes can also shoot 2 different colors of light to create the best possible "natural light" scenario in each shot. All these features are included by LG to help users take beautiful pictures during the day and during the night. The camera takes 4160 x 3120 pixel pictures as well as full HD videos.
The front facing camera is a 2.1 MP camera that is capable of recording videos at 1080p which has a frame rate of 30fps.
Powerful Sound / Innovative Keyboard
LG includes a 1 WATT speaker that promises to deliver rich lows and highs that eliminates the need for external speakers. A device with crystal clear sound and well balanced acoustics.
The included Keyboard is marketed by LG as the "Smart Keyboard" which records user's typing habits and also other input information for more convenient ways to type. Lastly LG includes innovative gestures to fix grammatical errors.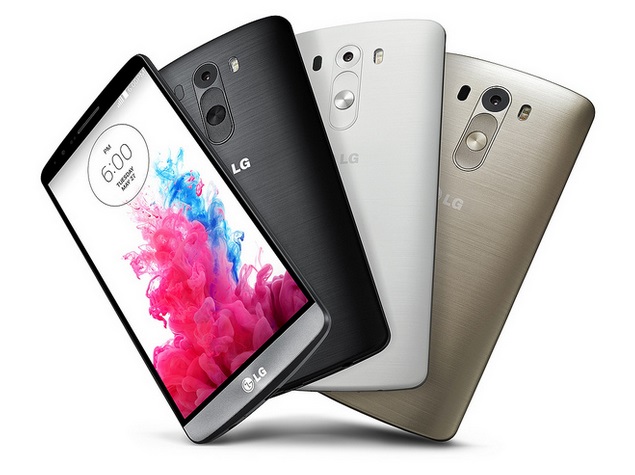 New Features
           
Other Features include:
                        1. Smart Notice
                        2. KNOCK Code
                        3. Quick Circle
                        4. New UI arrangements / unified apps
Smart notice is a new system that notifies users of various things that would otherwise not be thought about in our everyday lives. For example, there may be an app sitting there for over 2 months untouched. This takes up space on the phone, this is when Smart Notice prompts the user if they would like to either delete it or not due to inactivity for a set period of time. Other alerts include "low battery" messages which prompts if users would like to activate battery saving mode. There are also call back reminders based on Call logs which asks users if they would like to "call back" a contact who may have called but when the user is unavailable.
KNOCK Code is a new and interesting method of waking up AND unlocking the G3 at the same time. The user predetermines a preset "knocking" pattern on the screen that will allow this. (This is the secured and more advanced improvement over the LG G2's KNOCK ON feature). LG states that there are 80,000 possible combinations by tapping or Knocking on the phone screen in different ways.
Quick Circle feature is a new feature involving LG's WINDOW Case (sold separately) that allows colorful and a more aesthetic way of viewing the small window area of the phone.
LG really did their best to "unclutter" their UI home spaces to provide a more fluid and simplified experience with their flag ship model. The colors and design of icons and placements of widgets are simpler with a lot less fancy designs and visuals. The G3 UI also keeps true to aesthetic yet simplified designs. One key way that LG went about doing this is by unifying many apps into one central app. For example; LG's QuickMemo+ is the combination of 3 different memo and art apps that LG used to include. LG calls this the "app diet" to provide a simpler, more aesthetic, and colorful and yet still deliver powerful apps contained in their latest flag ship model, the LG G3.
Available as:
LG G3 D855 for Europe
LG G3 D851 for T-Mobile
LG G3 D850 for AT&T
LG G3 VS985 for Verizon
LG G3 LS990 for Sprint
Unlock Your LG G3 Today!
As the LG G3 is made available throughout the world as one of the most anticipated smart phone's owners begin to look for ways to SIM Unlock the LG G3. Cellunlocker.net is one of the first to provide official LG unlock codes that permanently Unlocks the LG G3 in a guaranteed low cost, fast response manner. Cellunlocker.net makes it simple that users are not required to have any technical background regarding official sim unlocking.
Why Others Choose Cellunlocker.net for a Fast and Easy Unlock!
Once Users SIM unlock their LG G3, immediately, their flag ship model is ready to be used on any GSM enabled networks around the world. Users who wish to NOT pay extravagant carrier roaming fees will choose Cellunlocker.net's method of official unlocking. This is because once unlocked users can travel to different countries and insert the local SIM card. Pay a small fee for pre-paid SIM cards and enjoy travelling around not worrying about large roaming fees back home.
Other users looking to switch carriers also look to unlock their devices with Cellunlocker.net. This helps users Save money as it gives freedom of choice between carrier plans. (Please note: please make sure all plans and outstanding fees with carriers are paid off to prevent any legal issues)