Samsung Galaxy Note 4
CellUnlocker How Tos
11:01 pm July 12, 2014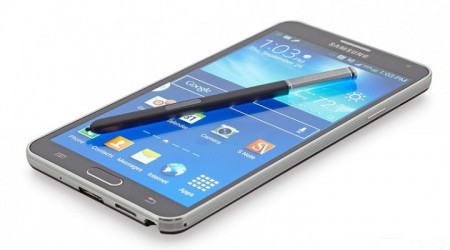 The Samsung Galaxy Note 4 is rumored to be released in September of 2014. The Note 4 will be launched with Kit Kat (v4.4.3) but colors are still to be announced. It will be available in a 16GB, 32GB and 64GB model variant, all of which are externally expandable up to 128GB with a micro SD card. Confirmed specifications include a 5.7″ super AMOLED touch screen. And just like the Note 3, it will also have Corning Gorilla Glass 3. With an improved camera, the Note 4 has a 16MP camera with HDR and a 2160p camcorder. It will also have a 2MP front-facing camera with a 1080p camcorder.
The Note 4 will have a Qualcomm Snapdragon processor again. This time it'll be a quad-core 2.5 GHz processor with Adreno 420. Providing better graphics and more efficient browsing with lightening speeds whether you're on Youtube, gaming or just window shopping! You will get new and improved exclusive Samsung features, including older settings but upgraded to keep up with technology today.
If you love to watch videos and movies, play games and read articles and books, this phablet is perfect for you! With its big display, S-Pen and extraordinary battery life – this is the phone to look out for!