iPhone 6 Rumors and Speculation
CellUnlocker How Tos
11:23 pm September 2, 2014
Introducing the iPhone 6
Expectations
The time draws near for Apple to release their 8th generation iPhone, the iPhone 6. Speculation has it that the model number is not completely confirmed as it is totally up to
Apple to make that decision yet. At Cellunlocker.net/blog we will communicate as much details and information regarding the anticipated flagship model kept secrete behind
corporate doors.
When will the iPhone 6 be released?
The majority consensus states that the iPhone 6 should be expected to be revealed on September 9, 2014. The release date would range from the 19th of september to the
october/November window. This information follows a "pattern" of Apple releases where there should be about 16 months between each major iPhone release. The release time
line between the iPads ranges around 6 months. We are all still waiting for official word on the release date from Apple in their next announcement. At this time, the majority
expects September 9th to be the official announcement date.
Screen Size of the iPhone 6
The talk up till today is that the iPhone 6 would use a screen size of 4.7 inches diagonally as opposed to the 5.5 inch screen that was widely discussed. What is still undetermined is the resolution of this screen. The resolution could be anywhere from 1920 x1080 to 2560 x 1440 (QHD 1440p). The QHD screen would make sense as well as to keep up with current market trends. Apple revamped their applications in Xcode 6 to provide scalable interface management which provides good signs that this is a large possibility. Due to the leaked images of the iPhone 6's cases it is most likely that the screen will be above 5 inches. Apple should be able to provide mor info in terms of how the RETINA display will be included in the upcoming smartphone. Most information has been pulled from various sources one of which includes a South China Morning Post which claims various insider details including the 4.7 to 5.5 inch design screens with about 441ppi pixel density. The mentioned PPI is a large leap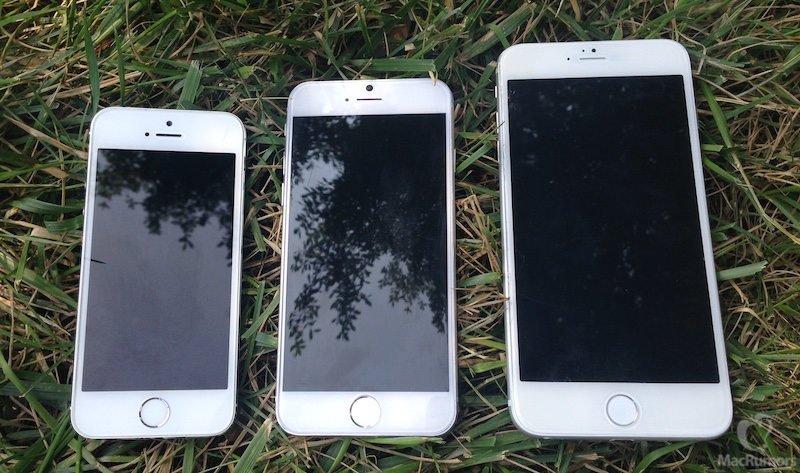 iPhone 6 Features
News has it that the iPhone 6 will come with  a 64 bit CPU (Apple A8) to power the  improved iSight image signal processor (ISP)  to provide much higher quality photos. We  have
seen the M7 motion co processor on the chip  to handle motion based movements and save  battery. This is expected to be upgraded to  an M8 co processor at least with greater
battery saving features and functionality. In  the Smart phone market we are already  seeing various alterations of co processors  and mechanisms used to provide new
features/functions and battery life  improvements, therefore, it is not easy to  tell what new things Apple may cook up.  There were reports that within the iOS 8 beta  test firmware
included barometers and air pressure  sensors which could mean that the iPhone 6 will come with additional feature integrated into health and other apps. Another key feature
that is being included by various manufacturer(s) is the "OIS" optical image stabilization which we can hope that Apple may include as well.
Other Features can include a more robust security sensor built on the current Touch ID. Because Apple acquired PrimSense there may be various improvements and integration
to the touch/movement based lock screen unlock process. Other rumors consist of Near – field communications (NFC) being included in the iPhone as well as a more robust low powered bluetooth configuration (BT LE).
Exterior Design
Based on Leaked photos the iPhone 6 certainly is bigger than the previous generation iPhone's. The thickness is most likely going to be between 6mm to 7mm. To give acomparison the iPhone 5S has a thickness of 7.6mm while the iPod Touch has a thickkness of 6.2mm.