Unlock A Sony Xperia T3
CellUnlocker How Tos
9:52 pm December 12, 2014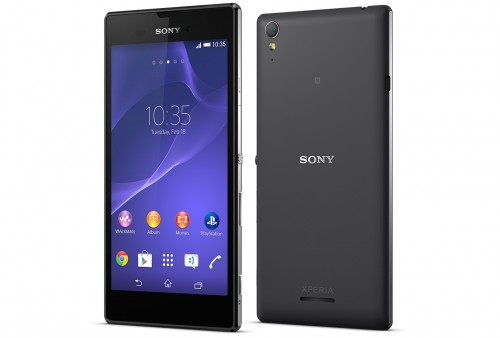 The Sony Xperia T3 was released in July 2014. The device was launched on Kit Kat and is available in black, white and purple. This device comes in an 8GB model variant only, but is externally expandable up o 32GB and has a 1GB RAM. The Xperia T3 has a 5.3″ IPS LCD touch screen with Triluminos display. The T3 also has a 8MP camera with a 1080p video recorder, and a 1.1MP front-facing camera. With a quad-core processor and Adreno 305, you will get faster browser and navigation and an extraordinary gaming interface. Once unlocked, this device will work with compatible GSM networks around the world!
Unlocking your Sony Xperia T3 is fast, simple and 100% guaranteed by Cellunlocker.net.
Why Unlock your Sony Xperia T3 with Cellunlocker.net?
* Easily switch Sim cards between GSM Carriers using the same Xperia Phone
* Our Automated system will E-Mail you the Xperia Unlock code
* If you are travelling, buy a local SIM card and save on roaming fees
* Unlock your Sony Xperia device from the comfort of your own home
* No complicated rooting,software, or cables required
* Simply enter the Sony Unlock code we e-mail you
* There is absolutely no risk of damaging your Sony Xperia phone by unlocking it.
How to Unlock Your Sony Xperia T3
1. Insert a foreign sim card
2. You'll be prompted to input a SIM network unlock PIN
3. Enter the network unlock code provided
4. Your device is now unlocked!
Make sure your device is not hardlocked!
Unlock Your Sony Xperia T3 Today!