Unlock A T-Mobile Kyocera Hydro XTRM
CellUnlocker How Tos
10:55 pm December 12, 2014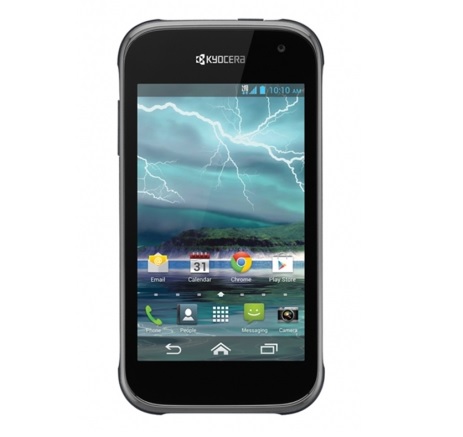 The Kyocera Hydro XTRM is available on T-Mobile USA. This model was released on Jelly Bean and is available in black only. The Hydro XTRM features a 4″ IPS LCD touch screen. It includes 4GB of memory but is externally expandable up to 32GB. With a 5MP camera and 1.3MP front-facing camera, you're able to snap while you're on the go! The device includes a dual-core processor, Adreno 225 and a 1GB RAM. This device is ideal for a mid-level Android user. Once unlocked, it will work with compatible GSM networks only.
Unlocking your T-Mobile Kyocera Hydro XTRM is fast, simple and 100% guaranteed by Cellunlocker.net.
Why Unlock your T-Mobile Kyocera Hydro XTRM with Cellunlocker.net?
* Easily switch Sim cards between GSM Carriers using the same Kyocera Phone
* Our Automated system will E-Mail you the Kyocera Unlock code
* If you are travelling, buy a local SIM card and save on roaming fees
* Unlock your Kyocera device from the comfort of your own home
* No complicated rooting, software, or cables required
* Simply enter the Sony Unlock code we e-mail you
* There is absolutely no risk of damaging your Kyocera phone by unlocking it.
How to Unlock Your T-Mobile Kyocera Hydro XTRM
1. Insert a foreign sim card
2. You'll be prompted to input a SIM network unlock PIN
3. Enter the network unlock code provided
4. Your device is now unlocked!
Unlock Your T-Mobile Kyocera Hydro XTRM Today!