Introducing the Motorola Nexus 6
CellUnlocker How Tos
7:50 pm April 6, 2015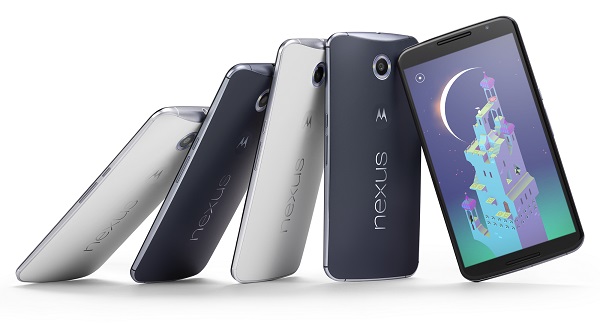 The honour of building Google's newest Nexus phone was given to Motorola this year. This phone comes with a significant boost in size from its predecessor, putting it into the category of "phablet" phones. With the size increase comes other features that make this phone a formidable competitor to other leading phablets such as the Samsung Galaxy Note 4 and the iPhone 6 Plus.
The Nexus 6 is undoubtedly a two handed phone. It has a 6" display sandwiched between an aluminium metal frame backed by hard, smooth plastic. Motorola stayed with away from other material such as wood, faux leather, and soft plastic, but it doesn't mean that the phone is harder to grip or any more slippery. The phone feels good in hand thanks to the subtly curved back, which rests nicely in your palm. The premium in-hand feeling is also backed by how heavy it is—at 184 grams, it weighs more than other phones such as the Note 4 or the One Plus One.
It has an LED light indicator, but it is oddly not a function available to users until the phone has been rooted. It also has a ridged power button similar to the one found on the Moto X. It will prove useful in making sure you hit the power rather than the volume rocker. Unsurprisingly, this phone is also only water resistant rather than water and dust proof.
It will be available in Cloud White or Midnight Blue.
The phone packs in 2560×1440 with 493 PPI pixel density in the 6" display, wrapped up by Gorilla Glass 3. Although it's not the best out there, it's certainly still a gorgeous screen; no one can say that the Nexus 6 has a lacklustre display. Given that it's also entered the phablet category, owners of this phone will often find themselves more often reaching for their Nexus 6 rather than a tablet or laptop for casual browsing.
This phone comes with a Qualcomm SnapDragon 805 quad-core processor. It's not as new or as fancy as the SnapDragon 810, but because the device runs pure Android 5.0, there's no reason that it's not good enough to keep the phone running beautifully smooth. It has 3GB of RAM and does not have expandable storage; users will need to choose between 32GB or 64GB of internal storage.
However, despite having a larger screen and an older processor, the phone has an impressive battery life. Its 3220mAh battery can be charged for 6 hours worth of life in just 15 minutes thanks to Motorola's Turbo Charge. The Nexus 6 also supports wireless charging right out of the box, meaning you can top up the juice anytime there is QI inductive charger available. This should prove to be useful, given that the battery is sealed in the phone. Users don't need to purchase a separate Turbo Charger, but will need to buy wireless charging accessories separately.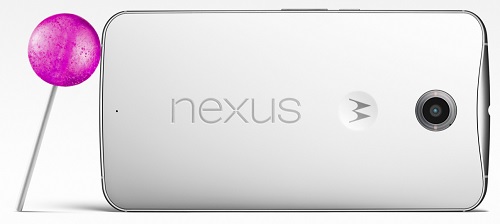 The new Nexus does not come with the popular Active Display found on the Moto X. Active Display was well loved due to its ability to show basic information on the dimmed screen when a hand was waved over the the sensors.
This phone comes with front-facing speakers that are reportedly almost as good as the HTC One M9's BoomSound. We are very pleased to see that this phone has front-facing speakers because we've been waiting for companies to follow in HTC's footsteps in terms of sound. With this phone, we will no longer have to tilt it and ourselves at an awkward angle just to watch a video and hear the sound.
The phone ships with stock Android 5.0 Lollipop. It is a both lightweight and completely free of bloatware, meaning it doesn't have the clutter that TouchWiz or Sense have. It is clean and pure and not expected to have any lag at all. Another advantage of being a Nexus phone means that users will be amongst the first to receive updates when Google rolls them out.
The Nexus 6's camera doesn't look too impressive on paper, but in action, it fares well against even the best cameras. It features a 13MP Sony rear camera with f/2.0 aperture. Photos taken with this camera feature very realistic colours, so coupled with optical image stabilization, you can't go wrong. This is an unquestionable upgrade from the Nexus 5 camera, and it definitely holds its own against other cameras with higher MP counts.
Overall, we think that the Nexus 6 is a great addition to the world of phablets even though it doesn't have the most impressive specifications on paper. This phone has good battery life, a very nice screen, and a comparable camera. Bare Android looks and performs very well on the Nexus 6 and the front speakers are almost as good as the M9's. This is a phone that has evolved significantly from its predecessor, but it's far from taking the throne for being the best phablet of 2015. However, being the best of the best might not have been Motorola's end-goal. If they had attempted to make the best phablet, they might not have been able to keep the price reasonable. We aren't disappointed with the Nexus 6, and we aren't disappointed with Motorola; Motorola has done a good job carrying on the Nexus name.