OnePlus Two
CellUnlocker How Tos
11:40 pm April 21, 2015
Last year, OnePlus rocked the cell phone world with the release of their inexpensive—but flagship worthy—OnePlus One phone. Rumour has it that OnePlus will continue their legacy with the OnePlus Two. We're expecting the new phone to be released somewhere in the second or third quarter of 2014, again with their own invitation only system. For those who are unfamiliar with this method, it's OnePlus' method of restricting supply and upping the demand through exclusivity. Only those who received an invitation may have the option, for twenty four hours, to purchase OnePlus' phone.
Here's what we've found out so far:
Body and design:
According to Business Insider, the new OnePlus phone will receive a significant update in design. Instead of last year's polycarbonate body, it's looking like we'll get a metal frame instead in order to boost the premium feel. However, it's speculated that because of the material change, there will be a trade off in terms of price. If OnePlus is looking to continue support for their StyleBacks, it's doubtful that they'll be coming out with a unibody frame.
However, let's take a look at some of the reasons the original OnePlus was so popular: the inexpensive price tag on a phone with competitive specifications and the exclusivity that surrounded the phone's presence. If the price of the One's successor raises, we're not sure of how the public will react to its release. According to Business Insider, the off contract price tag should still keep the phone competitive with other flagships, but we can't know for sure until it's confirmed.
Reports also indicate that there may be a revolutionary new finger print sensor on the phone. We'll see if we hear more about this later on. We're also seeing that the phone will not be supporting a removable battery or external memory expansion.
We can't confirm a size on the display yet—mostly because it looks like OnePlus themselves haven't been able to decide on a size. It seems like they're working hard to figure out the perfect size to appeal toward most of their consumers.
Specifications:
It looks like we're either going to be getting Qualcomm's Snapdragon 805 or the Snapdragon 810. However, TechRadar is reporting that the 810 is going to cause delays, so OnePlus may look toward choosing the Snapdragon 805 instead. Chances are good that we'll get 4GB of RAM and a 3,300mAh battery.
The camera is also sure to get a bump from the original 13MP, but we can't confirm what the MP will be yet. The current rumour running around is that it will be getting a 16MP snapper in the rear, and 5MP in the front. The camera wasn't exactly spectacular on the One, so we're looking forward to some more improvements in both the software and hardware of the phone—for example, optical image stabilization as well as more software options.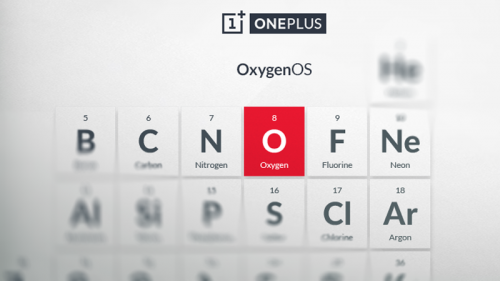 OxygenOS:
Since Cyanogen and OnePlus parted ways, OnePlus built their own, called the OxygenOS. It will still be a lightweight, bloatfree OS. OnePlus makes the effort to build the OS to their customers' needs. It features gestures, customizable wallpapers with onscreen or physical capacitive, and a newly designed organizable quick settings tray.
If you have any feedback or suggestions for OxygenOS, make sure to let OnePlus know through their Feedback app.
What do we think?
The OnePlus One is a great phone for its price. However, if the price of the phone raises with due to a premium build, we'd like to see a few more improvements. We'd like a better camera, removable battery, and expandable memory. Maybe even throw in dust and water proofing.
Will you be getting the OnePlus Two? Let us know in the comments below!