Apple Music
CellUnlocker How Tos
7:20 pm July 6, 2015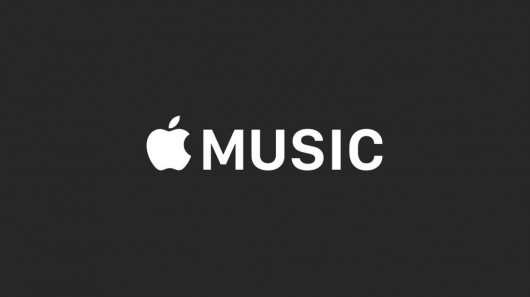 On June 30th, Apple launched introduced their new paid streaming software for iPods, iPhones, Mac, and PC (Android support to be coming this Fall). Apple Music is a subscription service that offers two types of plans. One is for individual use at $9.99/month, and the other is a $14.99/month plan for families–up to six members would get access.
Like other music streaming software, Apple Music provides a vast catalogue of music all at the user's fingertips. Unlike Spotify or Songza, Apple Music does not have a free, ad-supported version; in order to utilize the full features, you'll need the all-access membership. Apple offers a free 3 month trial to give you "the full Apple Music experience."
Be sure to also check out Apple Music's Beat 1 Radio while you're at it! It's not actually "live," as their programs are sometimes targeted toward times of day with more traffic. For example, the same program might play at 9AM and then again at 9PM in order to get the most listeners. However, they do take requests and there's plenty to listen to, 24/7. Customers have access to the Beats 1 Radio even without membership.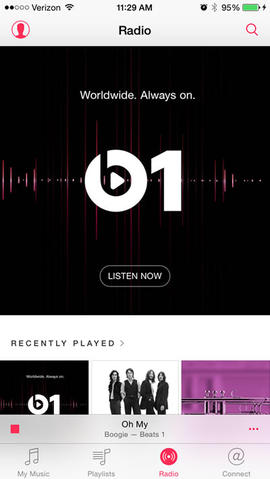 This "full Apple Music experience" includes the ability to play and save content from their new Connect feature, Apple Music radio stations (such as: Charting Now, Pop Hits, Canadian Indie, Classics, etc.), unlimited access to the Apple Music library, and the biggest and arguably most important feature: saving songs for offline listening. In this era where internet access and data for cell phone service plans have become one of the most–if not the single most–important and coveted service, any way of keeping data usage low is appreciated. Being able to listen to your music without eating up your monthly allocated data on one particularly long bus ride has become something of a luxury.
All of this sounds fantastic, but unfortunately, it seems like it has cost many users the price of their personal libraries (including playlists) . Developed over the years, customers have a very personal relationship with their iTunes song libraries. With the syncing problems that many have been reporting to experience with Apple Music, there have been noticeable cries of outrage from many loyal Apple fans. Even if you were lucky enough to have avoided the loss of your entire library, there's also the issue of incorrect metadata or duplicated songs to worry about.



For those who experience this funky iTunes issue, take a look at the solution that Apple has provided:
Close iTunes
Navigate to you iTunes folder
Choose a former .itl file from Previous iTunes Libraries (preferably the most recent one before the Apple Music disaster) and drag it into the iTunes folder
Rename the messed up .itl to iTunes Library (Corrupt).itl
Rename the previous iTunes library that you just dragged in to iTunes Library.itl
Open iTunes
Let us know your thoughts!
-Caroline