Microsoft Lumia 940 XL
CellUnlocker How Tos
9:57 pm July 14, 2015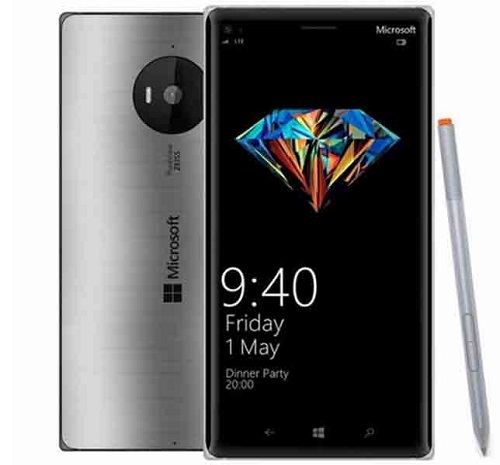 At a Glance:
Microsoft's rumoured latest flagship phone is the Lumia 940 XL. It should have a 5.7" display with 1440 x 2560 resolution–no news about the PPI yet. It should run Windows 10 and use Qualcomm's Snapdragon 810. It'll also have a 20-24MP camera that'll have a Carl Zeiss lens and triple LED flash. No news about the battery yet, but it'll have 32GB of internal storage and allow for memory expansion.
Body & Display
While we don't have explicit details about its weight and dimensions yet, sources say that the phone will be slim and be made of polycarbonate. This in particular struck us as interesting because rumors are saying that the phone will actually cost more than the iPhone 6. Now, many of us have had our feathers ruffled at the premium price of the iPhone 6, but just as many of us soothed those feathers with the premium build of the iPhone. You can say whatever you want about the iPhone but you can't argue that it isn't beautifully built. With the Lumia 940 XL, despite all the (rumored) technology that it will be packed with, we suspect that sales will be hindered by the choice of polycarbonate when so many flagships have jumped ship for metal bodies (think Samsung Galaxy S6, for example).
Microsoft didn't just give the phone an XL name–they gave it extra large features, too. It has a 5.7 inch screen with a 1440 x 2560 display. This is the same resolution that the Samsung Galaxy Note 4 has, and the Note 4 has been named many times the phone with the best display so far. If Microsoft packs in the same number of PPI for the 940 XL, then it might persuade people to purchase the phone despite its plastic body.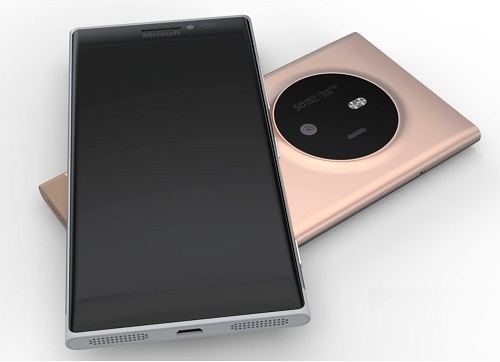 Camera
If the display doesn't get you to buy the phone, the camera likely will. It looks like when Microsoft acquired Nokia, they did not abandon Nokia's legacy of incredible cameras on cell phones. There's a regular 5MP camera in the front and a 20-24MP rear camera with Carl Zeiss lens and PureView technology as well as a triple LED flash. We don't know for sure yet whether there will be any extra goodies to play with for the front camera–however, judging by previous phones, we're confident that there's a lot more in store in terms of the cell phone camera.
A very intriguing rumor to note is that we're hearing the Lumia will feature an iris scanner. If this information is true, then Microsoft will have completely skipped the fingerprint scanner and beat out every other flagship in the game, increasing security features to include scanning your eye for authorization.
What is PureView? PureView technology is Nokia's (now Microsoft's) brand name for better cameras on camera phones. What it generally does is use something called "oversampling" to utilize more pixels per one pixel used by a generic cameraphone. This results in higher quality photos, better zooming and cropping, and significantly higher quality in darker environments.
Battery & Processor & Memory
We don't have confirmation of a battery size or life yet, but it looks like the XL will use Snapdragon 810, have 3GB of RAM, 32GB of internal memory, and have the capacity to accept external memory through micro SD cards.
Suffice it to say, we're very pleased with the decision to include expandable memory. While many others have decided to forgo this feature (I'm looking at you, Samsung!), Microsoft has given their users the ability to choose their own storage. This will also allow its users to fully utilize the phone for entertainment purposes to enjoy the big phablet-sized screen. Whether it's saving the photos you'll surely take with the Zeiss camera or loading movies and music videos, the choice is in your hands.
That's all we really have for now. Let us know your thoughts on the Lumia 940 XL!
-Caroline