Samsung Galaxy Note 5
CellUnlocker How Tos
9:22 pm August 5, 2015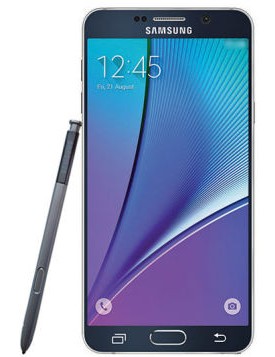 The Galaxy Note 5 is going to be officially revealed soon, and unfortunately for a majority of the Galaxy Note fans, rumor has it that Samsung is about to leave behind a lot of features that we've known and loved. There's been some major leaks recently, and while we can ever be too sure about this type of information, let's take a look anyway and see if we can get a general idea about the path that Samsung's going to be taking us.
According to leaked photos that Droid Life has posted, the Note 5 will look (suspiciously) like the Galaxy S6 with gorgeous metal frames and large, glass panes on both front and back. It'll sport a supposedly spring-loaded S-Pen (because photos show a flush S-Pen with no obvious way of prying it out) and a regular run-of-the-mill micro USB charging port. Hopefully it will also come out of the box with wireless charging.
Leaked photos indicate that the back of the phone will be softly curved to improve the hand-held experience–likely to help people with smaller hands hold the phone with better ease. Many fans were glad that Samsung finally added the premium materials to their Galaxy lines. However, like the Galaxy S6, it looks like we'll also have to sacrifice the ability to expand memory and remove the battery–which, if rumours are accurate, will only support 3000mAh. Many may be displeased to find that this is a little smaller than the Note 4's capacity of 3220mAh.
One thing that I'm certainly excited about is that it looks like the speakers will now reside on the bottom instead of in the rear. While this isn't as great as HTC's front ones, it's a definite improvement over having to turn the phone backwards just to hear the sounds in a loud environment.
Initial leaks are also reporting that the cameras will remain the same at 16MP in the rear and 5MP in the front. It will operate on Android 5.1.1 Lollipop.
If you can get past the fact that Samsung's removed two of what may arguably be the most beloved features of Samsung phones, the Galaxy Note 5 looks like it will be another gorgeous flagship device.
– Caroline