Unlock the T-Mobile USA iPhone 6 Plus
CellUnlocker How Tos
10:38 pm August 7, 2015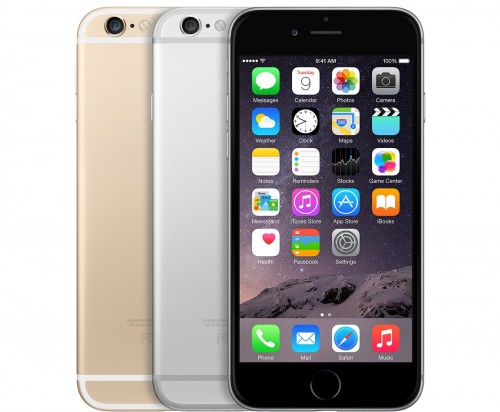 The iPhone 6 Plus is currently available for T-Mobile USA. It is available in 16GB, 64GB and 128GB model variants, and in silver, grey or gold. This is the first big screen iPhone with a 5.5″ IPS LCD touch screen. It supports fingerprint sensor technology (Touch ID) and Apple Pay for Visa, MasterCard and AMEX. It also has an improved 8MP camera with a 1080p video recorder, and a 1.2MP FaceTime camera. Now with Slo-Mo camera and filters for your videos and images. The iPhone 6 Plus is efficent and functional with its quad-core processor and 1GB RAM. You can now FaceTime on wi-fi or with a cellular data connection. You can also use Siri and iCloud to utilize every feature on your iPhone!
Unlocking your Unlock T-Mobile iPhone 6 Plus is quick, easy and 100% guaranteed by Cellunlocker.net.
Why Unlock your Unlock T-Mobile USA iPhone 6 Plus with Cellunlocker.net?
* If you are travelling, buy a local SIM card and save on roaming fees
* The resell value of the iPhone device will increase significantly as it is available to more carriers.
* Easily switch between SIM card, using the same phone.
* Unlock your phone from the comfort of your own home
* You never send your phone to anybody.
* No complicated software, or jailbreaking, just plug your iPhone into itunes.
* There is absolutely no risk of damaging your iPhone by unlocking it.
* Very easy, no technical experience necessary.
* The phone is permanently unlocked, even after updates
* Warranty will not be voided
* 100% Guaranteed
How to Unlock Your Unlock T-Mobile USA iPhone 6 Plus
1. Turn Find My Phone & iCloud off
2. Insert an active foreign sim card
3. Connect the iPhone to iTunes
4. Your iPhone is now unlocked!
Please note: The iPhone must be activated & you must have the iCloud password!
Unlock Your T-Mobile USA iPhone 6 Plus!