Lenovo PHAB Plus
CellUnlocker How Tos
10:39 pm September 3, 2015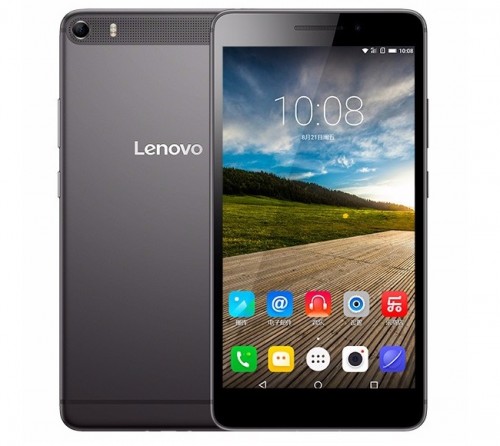 Lenovo is breaking their way into the phablet game with their recent releases, the PHAB and PHAB Plus. Everyone made fun of Samsung when they ventured into the large phone niche with the release of their Galaxy Note, but now one of the biggest PC moguls have named their phones after the category itself. PHAB of course, stands for "phablet". The PHAB Plus is a 6.8" phone with a 1080p IPS display, while the original PHAB sports an even larger 6.98" display with lower specifications. Let us take a moment to mourn the days where a 5" phone was considered monstrous and abnormal, and a 7" display belonged strictly in the tablet division.
For just $299, the PHAB Plus has a slick metallic unibody that is strongly reminiscent of the iPhone's design. It is very slim and, as an added bonus, the camera at the back is flush with the body, unlike the trend that Samsung and iPhone have been following. This means that your phone will sit nice and flat on a table.
It contains a non-removable 3500mAh battery, 32GB of internal memory, and the Snapdragon 615 processor. We're not expecting it to handle everything you throw at it, but it'll handle a significantly substantial amount and do what you need it to. That's probably why Lenovo threw in the ability to take additional external memory. With the capability of utilizing external microSD cards, the extra screen estate means it is a very capable device for watching shows, movies, and other videos.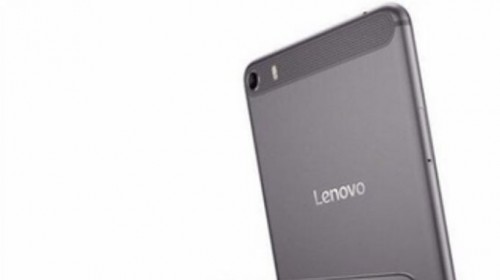 It has a 13MP rear camera and a 5MP front camera, specifications that reflect its low price tag. It'll sport 2GB of RAM and run Android 5.0 Lollipop. Despite its big size, Lenovo is aware that not every consumer can handle the entire phone with one hand. While Android on the PHAB Plus will, for the most part, be as close to stock as possible, it has a few features to help with accessibility. For example, the display will shrink to one side of the screen so that you can handle it with one hand. More interestingly, it supports dual-SIM so that you can effectively use two different phone numbers on the device. This is especially useful for users who primarily rely on their phones for business or work–eliminating the need for carrying two phones.
The original PHAB phone retails for $179 and is significantly less impressive. However, if the specs suit your needs, then it really is a smart buy. It features the same specifications on its camera, but with only 1GB of RAM, a slower processor, and–surprisingly– a bigger screen with lower pixel density and an inferior 720p IPS display. The battery is bumped up to 4250mAh to keep up with the bigger display.
Unfortunately, both of these phones are not available in North America, so you'll have to go through other channels to acquire one. Have either of these devices caught your eye? Let us know in the comments below!
– Caroline