Apple Pay Arrived in Canada
CellUnlocker How Tos
10:03 pm December 7, 2015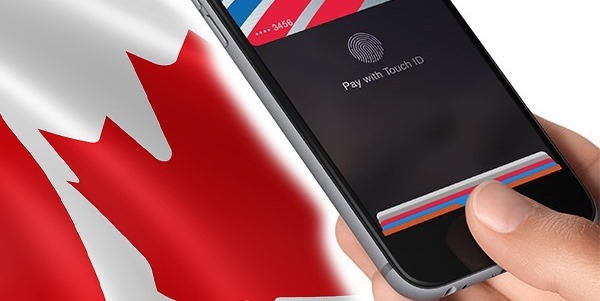 iPhone users: rejoice! Apple Pay has finally launched in Canada. With a simple update to your Wallet app, you can use Apple Pay paired with your American Express credit card (or charge card) all over the country in stores that accept Apple Pay or American Express tap-to-pay.
You can make payments with your virtual credit card through either your iPhone or your Apple Watch. On the iPhone, you have to confirm your identity with your fingerprint or a personal passcode; with your Watch, the device will have to be unlocked before payment is made.
The great thing about Apple Pay is that there's meant to be more security involved. Neither your identity nor your credit card information are exposed because Apple encrypts all of but does not store any of your private information. It's faster, more secure, and no more digging around for your wallet!



A huge amount (as well as variety) of stores and restaurants are currently accepting Apple Pay, including but not limited to popular stores such as:
Aeropostale
American Eagle
Babies 'R' Us
Bloomingdale's
Chevron
Disney Store
Champs
Foot Locker
McDonald's
Nike
Subway
Staples
Walgreens
Whole Foods
Starbucks
Apple is also provides a list of stores and restaurants that you can expect to accept Apple Pay:
Anthropologie
Baskin Robin's
BEst Buy
Dunkin' Donuts
JCPenny
Forever 21
Kohl's
T-Mobile
Trader Joe's
Urban Outfitters
White Castle
Levi's
Customers will also be pleased to note that Apple Pay can also be used in apps such as:
AirBNB
Best Buy
Disney Store
Lyft
Groupon
Starbucks
Houzz
Sephora
Pinterest
Uber
For a more expansive list, visit their website here: http://www.apple.com/ca/apple-pay/
– Caroline