Galaxy Note 6 Rumors
CellUnlocker How Tos
7:40 pm April 27, 2016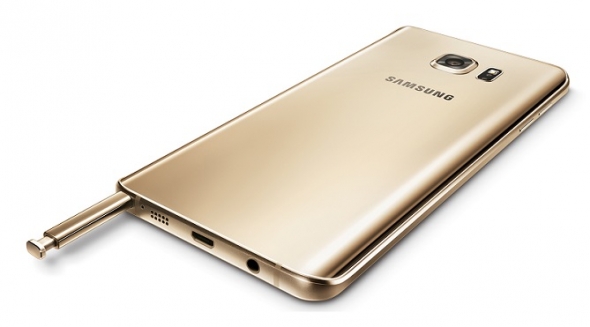 Based on previous release dates, the world should be getting ready to embrace the next Galaxy Note phone soon. When Samsung first released the Galaxy Note, the world thought the company had gone off its rockers. Who would want a phone that big? How would you even talk on it? Would you need both hands to hold it? Surprisingly, though, despite all the criticisms that the Note received, it proved very successful with mobile-phone users and have even grown to become one of the most anticipated phones each year.
While some may say the Galaxy Note 4 was the most successful in the Note line, others argue that the Note 5 takes the cake. This leaves a lot for fans to hope for in the Note 6. There were some great features in the Note 4 and some even better ones in the Note 5, but if Samsung were to combine those into the Note 6, it might just become the best phone of 2016. Because we're still so many months away from its release, here are some of the more reliable and realistic rumours that we've gathered together for you.
Samsung didn't change the size of the Note 5 as the successor to the Note 4, so it makes us wonder whether they think that 5.7" is the perfect size for the massive phone. With Samsung's latest trend of releasing two phones at once, however, it's possible that Samsung will release a 5.7" version of the Note along with one that has a 6" display. It should also have 4K display.
Having finally been able to incorporate water and dust-resistance into a phone made of metal and glass (Galaxy S7 and S7 Edge), it looks like the Note 6 should also be IP68-certified. If it's going to follow the S7's footsteps, we're hoping that Samsung will also give the Note 6 a microSD slot to expand memory. When the Note 4 came out, it had the biggest battery capacity, rated at 3,200mAh. We're hearing that it could come with 4,000mAh of battery capacity to keep up with the new screen and display. It could also sport anywhere between 6GB to 8GB of RAM, which would make sense given that we've heard it is going to come with a dock to turn the phablet into a hybridized laptop.
If you hear anything else or want to see something specific in the phone, let us know in the comments below!
When will it be coming out?
Given previous releases, our best guess is between August and October
What's new?
So far, rumours suggest a bigger battery, expandable memory, update processor, 6GB or 8GB of RAM, water and dust resistance
Biggest change?
The possibility of a docking station that would enable customers to use the phone as a hybridized laptop
– Caroline