Samsung Foldable Smartphone
CellUnlocker How Tos
10:22 pm May 25, 2016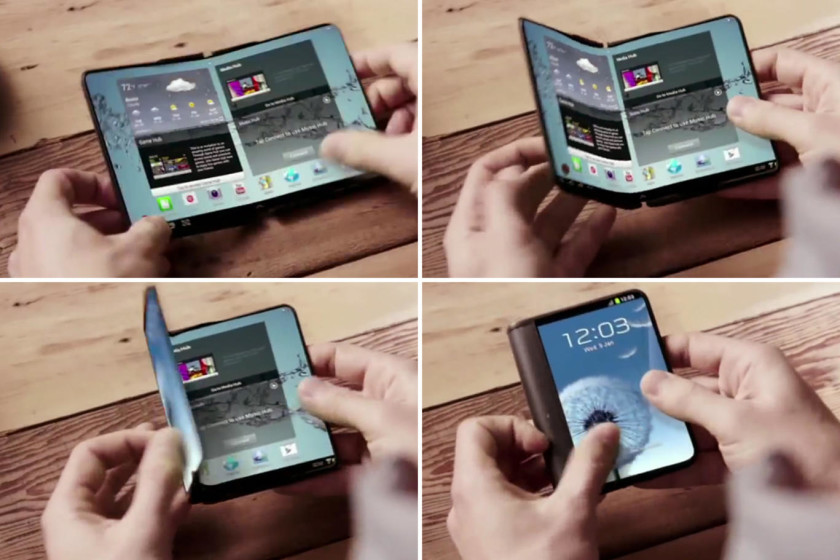 It's well known that Samsung has been trying to produce a successful foldable smartphone for many years now. While we're not even halfway through 2016, there's been suggestions of Samsung releasing five new flagship phones in 2017. On the list is: Galaxy S8, S8 edge, Note 7, Note 7 edge, and Galaxy X.
The Galaxy X is expected to be their foldable creation, possibly under the name "Project Valley" as well. Whether it will be a fold down the middle of the phone or have foldable edges, we don't know yet. However, it's expected to have at least a 5" 4K display. Some say it would look like a regular phone when folded up, but have the ability to expand in size to transform into a bigger device similar to a tablet when opened up.
We've been expecting such an outrageous device from the company for a while now. They've created curved TV's and curved smartwatches. Their flagship phones started having an "edge." It was only a matter of time before a curved or foldable smartphone was released. These days, it seems like every flagship smartphone is pretty much the same as the next, so we're really anticipating a big change in the game. What are you expecting to see with the next big thing?
– Caroline