How To Unlock iPhone 7
CellUnlocker How Tos
9:36 pm September 27, 2016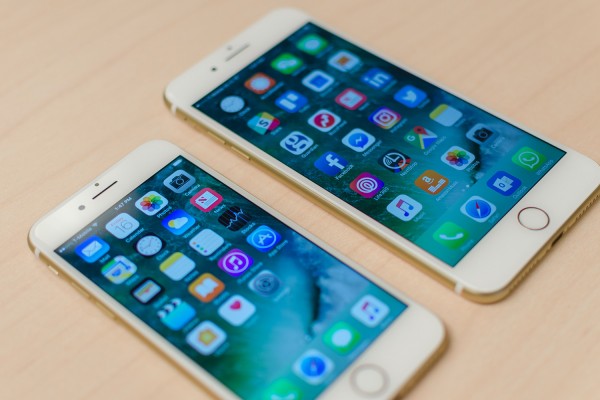 How To Unlock The New iPhone 7
The new iPhone 7 is predicted to sell more than 100 million units thanks to its features and a Samsung Galaxy Note 7 recall due to battery issues. At $649 this isn't cheap, but the price is no restraint for an iphoner. With so many sweet deals in the market, it's not difficult to own the iPhone 7. Most service providers, including Verizon, At&T, T- Mobile and Sprint are offering them on easy pay installments. The only catch here is that your phone will remain locked with the carrier for a stipulated time or until you've paid for it.
You cannot switch service providers, or use another SIM card when using your phone abroad. And international roaming rates tend to be eye wateringly high for more service providers. If you plan to own an iPhone 7 and worry about being tied to a service provider, read further.
• How To Unlock iPhone 7:
Contact us! We'll tell you how to unlock the iPhone 7. All you need is the model number and the IMEI number. We'll send you a link with payment details. Make the payment and the unlock code is yours at a cost that's almost half the money you'd pay to the service provider!
• Why Unlock iPhone 7 Through Us:
This is a permanent unlocking solution- once unlocked you don't have to worry about a locked phone ever again. It's easy, safe, and quick. And it works for sure. But you'll have to make sure that the network you plan to use supports iPhone 7.
• Network Carriers We Can Unlock:
We can unlock almost all network carriers include AT&T, Verizon, T-Mobile, Sprint, Fido, Bell, Vodafone, Orange, and Wind.
• But…
You will have to make sure that the iPhone has been activated with the original carrier at least once. Also, the IMEI number must not be barred or reported stolen.
Don't pay for roaming fees; unlock your iPhone 7 through us and use a local SIM card. Call us to know how to unlock your iPhone 7.