Galaxy Note 8 to Come in 2017?
CellUnlocker How Tos
9:11 pm October 31, 2016
Galaxy Note 8 to Come in 2017?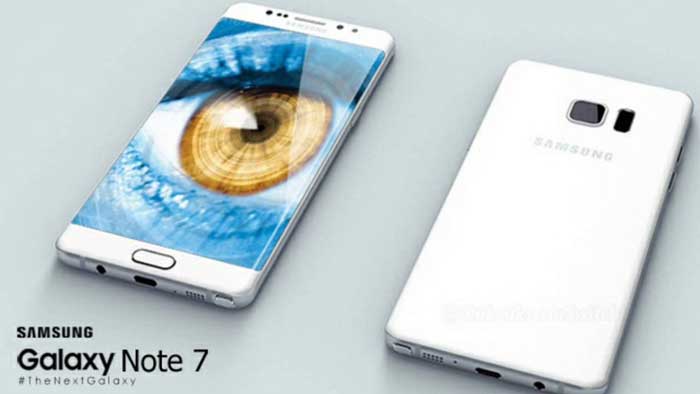 Samsung has basically confirmed that the Note branding is not dead yet. Despite the burning situation with the Note 7 the brand simply cannot die easily as the situation was, lets face it, self-contained. It is known that Samsung has begun working on the Galaxy S8 device and have already passed various patents for some strange designs. However, the Note brand is worth approximately 51 Billion$ and it is hard to believe that Samsung would disband the Note brand altogether.
Samsungs Discount Program for Note 7 Users
There has been online polls where users voted whether or not they would purchase the Note 8. A surprising number of users have opted yes to purchasing the Note 8. On top of this Samsung has promised South Korean consumers a "Upgrade" program for previous Note 7 owners. This includes current users who will not give up the phone still. Previous owners of the Note 7 in South Korea are able to trade in the GALAXY S7 or S7 EDGE (that they traded for the doomed Note 7 )  to upgrade to the S8 or the Note 8 when available. In addition to this Samsung is providing those users a 50% discount as well. Samsung seems to be using this opportunity to encourage current Note 7 users to trade up to the Note 8 when available. This offer is not yet available in other markets.
The Note 8 on the Horizon
Does this mean that previous owners of the fantastic Note 7 devices can hope to see a similar deal come to their own country outside of South Korea? It is expected that Samsung should make some sort of further announcements in regards to this. The Note 7 debacle caused a lot of damage to Samsung's immediate future with much certainty. It seems that Samsung is doing their best to minimize the damage by deploying various methods to ensure customer loyalty in their brand. Certainly, if Samsung took that extra step to ensure customer loyalty through a program made available for past users of the Note 7 they can most likely see good results.
We will see.