Google Pixel leaked in Canada
Cellunlocker Tech Reviews
12:51 am October 3, 2016
Google Pixel white color leaked in Canada
The much rumored Google Pixel series is a hot topic. As many know Google has dropped the Nexus name and is now taking on their own take in the smartphone market.
Canadian carrier Bell accidentally released marketing material which contains a picture of a White colored Google Pixel device ahead of its time. The image and promotional blurb was mistakenly uploaded to their Galaxy Note 7 pre-order page. The site seems to be deactivated now and is most likely being fixed as we speak.
Here are the images shown: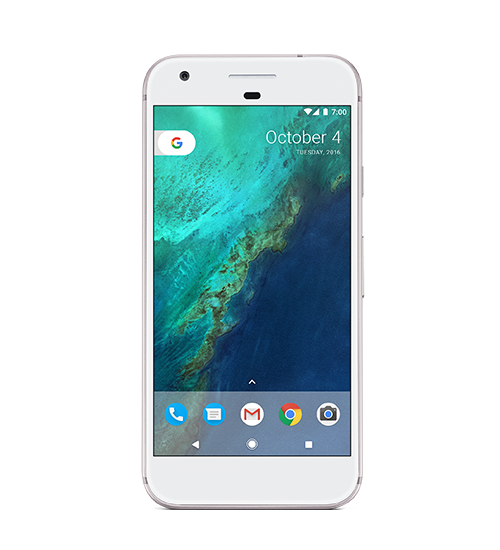 The blurb read "Introducing Pixel™, Phone by Google. Order yours today." However, there was no clear indication as to news of the Pixel XL model. No other information was provided by Bell. This, however, confirms that the "Pixel" naming is pretty much set in stone. October 4th will be D-Day for the Pixel launch so we can't wait till they are released finally. One interesting thing to consider was the images file name. The black version was labeled "Pixel XL" which suggests that the black colored version from Bell will be the Pixel XL.
Stay tuned for more information.