Samsung's New GALAXY TAB A(6) 10.1 + S PEN
CellUnlocker How Tos
9:29 pm October 31, 2016
Samsung's New GALAXY TAB A(6) 10.1 + S PEN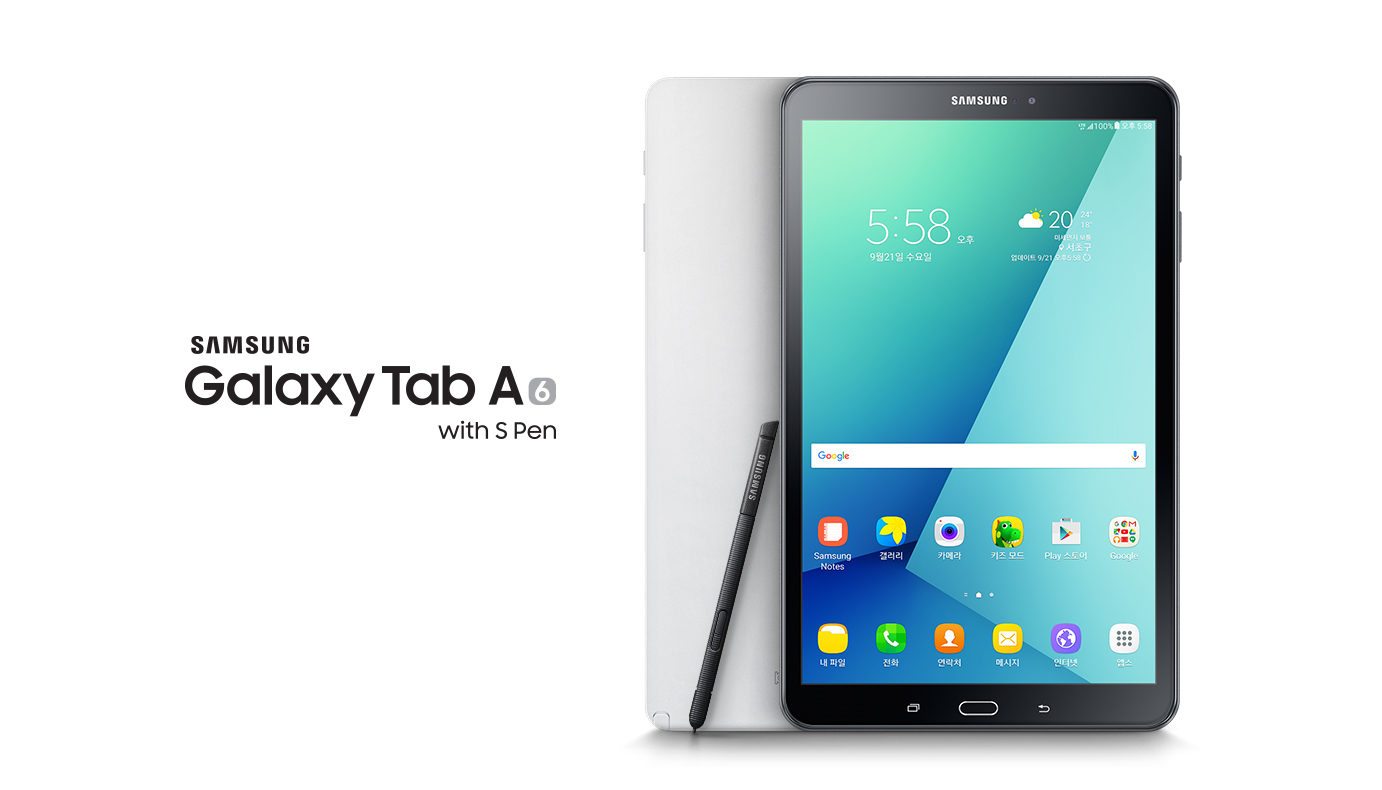 Back in September amidst the excitement of the Note 7 release Samsung released another budget tablet into the Korean market. This is the Samsung Galaxy Tab A 10.1  that allegedly comes with the S pen and S pen innovation suites that was found on the awesome Note 7. The U.S. release date was also set for OCT. 28 2016. Any release dates for Canada is still not known. You can order them now through various U.S. channels. The device is priced just below the TAB S2 and has significant improvements over the previous iteration's of the TAB A family.
The Hardware (SPECS)
10.1-inch WUXGA display with a resolution of 1,920×1,200 pixels
Exynos 7870 octo-core processor
Android Marshmallow 6.0
3GB RAM
16GB of storage
Expandable microSD storage up to 256GB
1.22 pounds (553 grams)
Wi-Fi-only
Antiglare screen with blue light filter
Despite being budget we found that the tablet is worth it due to it's specs. This is a 10.1 inch tablet which is set to retail for about 350$. The display resolution is better at 1920 x 1200 and comes with the same S Pen stylus with S pen app's found on the Note 7. The S pen is a great tool which does not need to be charged and utilizes Wacom technology for precise writing and drawing. As the software found on the Note 7 also should exist here users will be able to not only write and draw but also select items, modify, edit, and even capture a portion of your screen as screen shots or as an animated GIF. The new Samsung Notes is also available, which combines previous Note phablet apps such as Action Memo, S Note, and Scrapbook all into one app.
The tablet runs on the Exynos 7870 SoC which run's alongside of the 3 GB RAM. There is only 16 GB of on-board storage but that is also paired with a micro SD slot that supports storage sizes of up to 256 GB of expandable storage on top. It is rare to see microSD support on tablets now a days.
The Camera is a 8 MP main and a 2 MP front facing camera set up. The device has a 7,300 mAh battery with which Samsung claims can provide you a usage time of up to 13 hours. We will find Bluetooth 4.2 LE and USB 2.0 connections.
The tablet is a WIFI unit but an LTE version is also expected to be released soon into the future.
Should you get it?
Despite being priced lower than Samsung's flagship Tablet models known as the S series (S and S2) the Tab A provides a strong performing spec on board for a fraction of the price. This device is highly recommended for anyone still in the market for a tablet with the added feature of being able to draw, write and design with the S pen.