HTC U Ultra – Revealed
CellUnlocker How Tos
11:38 pm January 19, 2017
HTC U Ultra – Revealed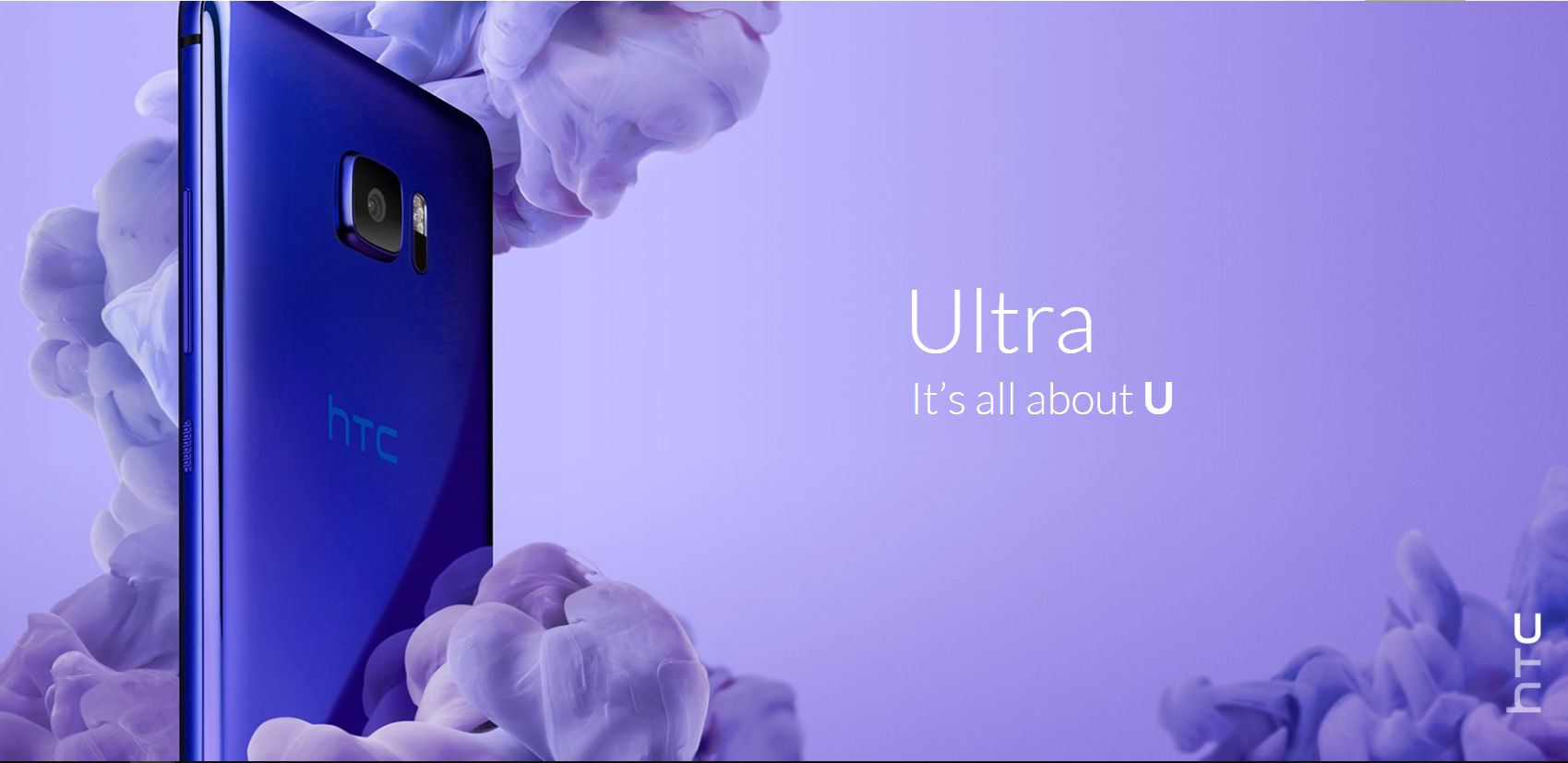 HTC's first flagship for 2017 has been revealed. With official specs and design now out we see that some rumors were right and many others were wrong. We aren't surprised but we certainly can say that the U Ultra looks very sleek and glossy. We are not understating the fact that the device is glossy because of it's full glass back actually is really glossy. Regardless, it is quite a device considering the fact that HTC tends to release full metal flagship devices. Is the HTC Ultra U a hit? Or is it a Miss?
Pros:
Up to date with modern design (think iPhone, Samsung)
Pretty good camera
HTC Sense UI is good
High end specs included
Cons:
Glossy design is a real lover for finger prints
Design may be a turn off for some as it is pretty cliche by now
Camera is not the best still
Small battery capacity for a large screen
Take away specs:
GSM/HSPA/LTE
Dimensions is as follows:
162.4 x 79.8 x 8 mm (6.39 x 3.14 x 0.31 in)
170 g weight (6.00 oz)
Super LCD 5 capacitive touch screen
5.7 inch 1440p (513 ppi)
Corning Gorilla Glass 5
 64 GB standard storage with micro SD support
LIMITED EDITION: Sapphire Crystal Glass model with 128 GB instead of Corning Gorilla Glass 5
Secondary Display with 1040 x 160 / 2.05 in.
Qualcomm Snapdragon 821 (Adreno 530 GPU)
4 GB RAM
12 MP f/1.8 26mm camera with OIS and 16 MP front facing camera
No 3.5mm Headphone Jack
3000 mAh battery
Early Review
HTC's flag ship device is not yet released to the public. Rather it was unveiled at a more intimate revealing set up by HTC themselves. When we first saw the device we could not help but only say "cool". Nothing about the device was mind blowing. We do acknowledge that HTC is taking a new direction with build materials (with an aluminum glass body as opposed to full metallic designs) which looks more like a Samsung device than anything else. Even it's camera and flash (along with the laser detection module) is placed exactly how the S7 Edge does. All these points aside, we must admit that HTC did indeed build a good device. Good materials and good specs should still be on any manufacturer's agenda after all. We will see Two variants of the HTC U Ultra released. The standard Corning Gorilla Glass 5 model and a limited edition Sapphire Crystal Glass (with a 128 GB internal storage as opposed to the standard 64 GB).
HTC included a secondary screen above the main display just like the LG V20 did in 2016. This display can be kept on regardless of the state the main QHD display may be in showing information, notification, and toggle enabled applications and settings. So far, the HTC U Ultra could be a high end mix of the LG V20 and some high end Samsung device. Then again it is rare for a manufacturer to release a phone that can really set itself apart from the crowd these days. The usefulness of the secondary display can appeal to some and be a gimmick that drains battery to others.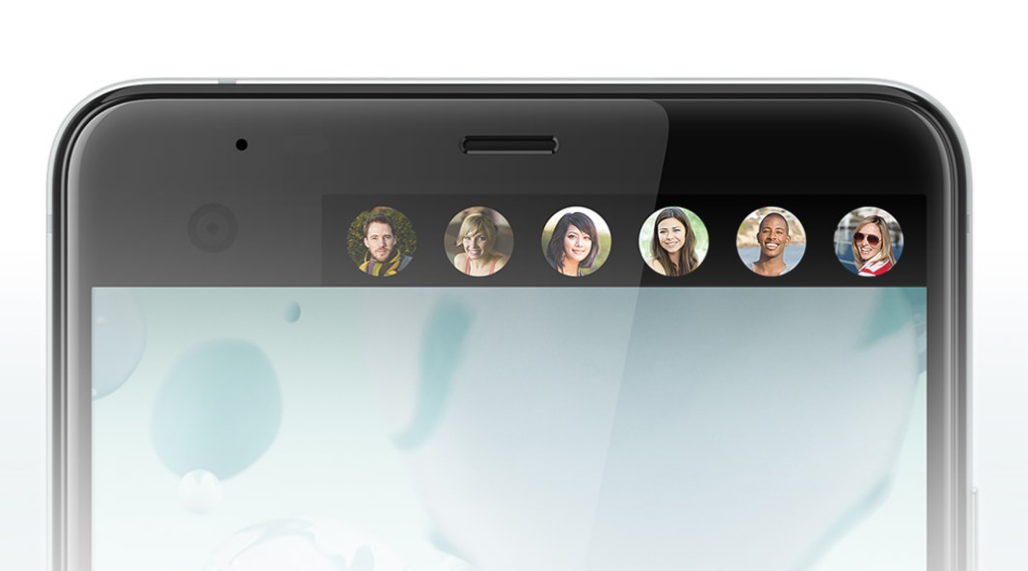 Overall we believe the specification's of the HTC U Ultra can be a bit underwhelming for a 2017 flagship device. With only 3000 mAh capacity for its battery and an already aging Snapdragon 821 processor (from late 2016) we do not see anything new here. The enlarged 5.7 inch display which is a QHD display will certainly hog a lot of the juice. The Snapdragon 821 is also not known for being power efficient either. We question HTC's decision in including only a 3000 mAh. For comparison, the S7 Edge has a smaller body and foot print but includes a 3600 mAh battery pack.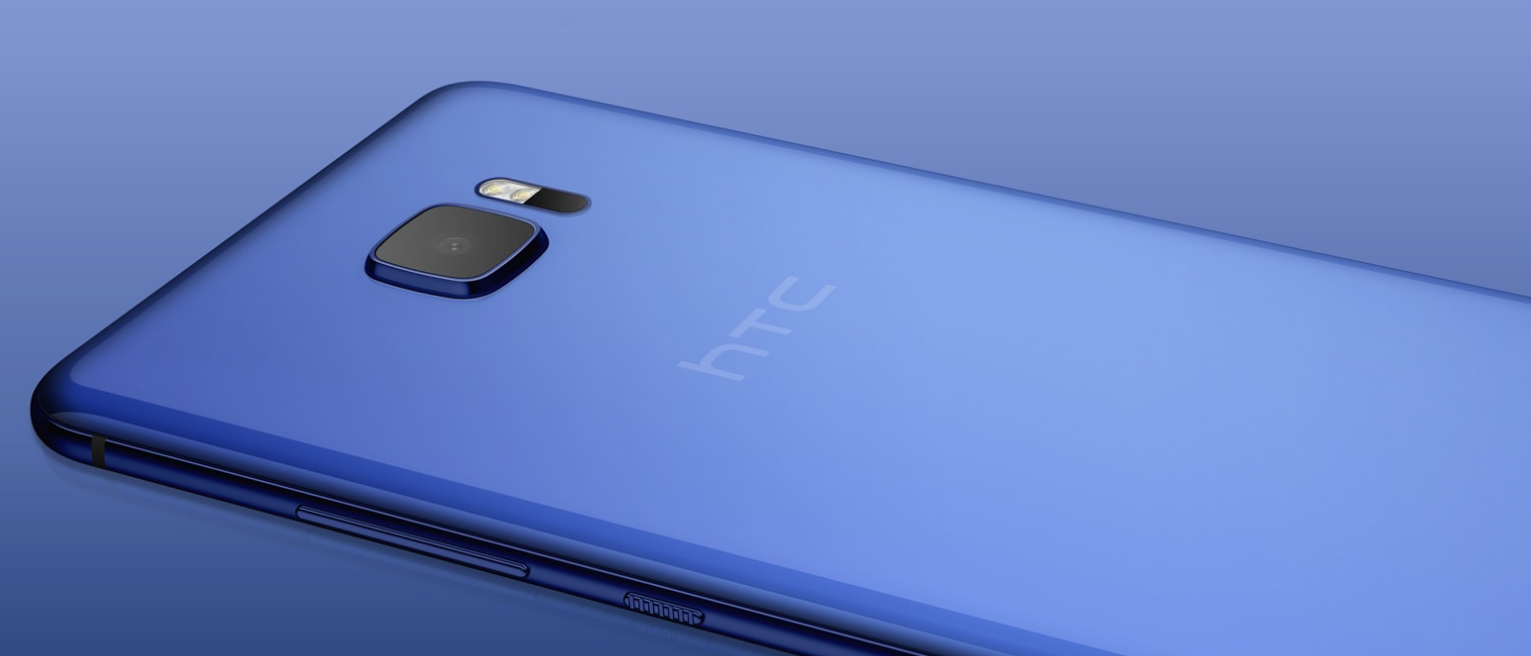 In the HTC 10, HTC was known for including a 24 – bit DAC which amplified and enhanced the user's audio experience. Unfortunately, the HTC Ultra U flagship device seems to be missing the 3.5mm jack which certainly means, no DAC. Instead HTC includes USB C powered audio headsets which utilizes a unique system called the HTC U Sonic. The ear buds analyzes your inner ear with sonar pulses which is said to configure and optimize the sound and quality based on the shape of your ears. It seems that removing the 3.5mm jack is still an ongoing trend.
HTC overlays the flagship with its HTC SENSE product. It is the cleanest 3rd party manufacturer design skinned on top of the base android OS. We still like it so props to HTC for keeping up with consistency on that front.

There seems to be a growing trend to develop and introduce an in-house AI bred from within each company. HTC is no different as they introduced their own AI/Assistant feature. They call it "Sense Companion". Sounds cool for sure and we hope that it can prove to be a useful companion. AI features are expected to perform in a very different way compared to Siri and Google Assistant which are on tap vocalized assistants. The definition of AI is to learn and adapt to the user and its surroundings (based on given sensors). Here, HTC is stating that the SENSE COMPANION will be able to learn various habits and remind you of all sorts of things ranging from schedules, recommendations of places to eat, to weather and road conditions and various others. HTC also stated that the assistant should be able to let you know if you should charge the phone a little longer to make it through the day based off of your schedule.
The HTC U Ultra is available for pre-order on htc.com for 749$ unlocked. The various colors include; Sapphire Blue, Ice White, and Brilliant Black. In some regions in the world a Cosmetic Pink will be made available.