Huawei Mate 9
CellUnlocker How Tos
7:59 pm January 10, 2017
Huawei Mate 9 A Beastly Smartphone
Quick Take Away's:
PROS:
Fantastic Battery life that keeps going
Feature-rich hardware
Powerful Performance
Porsche Design Mate 9 with advanced display
Small body for a large phone
Dual cameras for awesome photos
EMUI 5 is a good polished UI on top of Android
CONS:
Some bugs in UI
Full HD for the regular non Porsche Mate 9
Porsche Mate 9 Design is expensive
Low-light performance has room for improvement
Camera is not as effortless as the S7/S7E/Pixel
Many companies have come forth to present their best from the crop for 2016. Huawei has come far as well with their Mate line up. This year we see the Huawei Mate 9 (regular and Porsche design). This is a big screen Android device which could be a good alternative for people who are in the market for such specifications.
The bottom line for the Mate devices is basically; metal unibody designs, large displays, and fantastic battery life. Today we see upgraded and improved internal hardware and software. We see the fruits of their partnership with LEICA with the P9 dual camera set up. In terms of software the EMUI 5 (Emotion UI) interface is much improved and very much polished.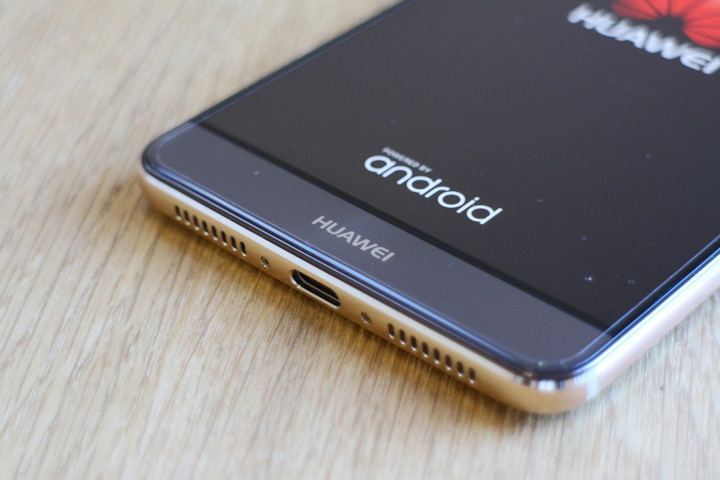 Design
The Mate 9 is a large device thanks to its 5.9 inch display but because of its compact, curved aluminium build it does not feel large as it looks. The bezels are narrow and this slim design is pleasing to the eye and to your hands. We found the Mate 9 to be easier to handle compared to the iPhone 7 Plus and the Google Nexus 6P. The benefits to a large display is clearly aimed for major media users and gamer's.
We see the power and volume keys on the left side along with the dual-SIM tray. The Mate 9 uses USB-C as its interface and it has dual speakers. The 3.5mm head phone jack is found on top. The body has a brushed aluminium along with chamfer's to the edges providing further grip. The Mate 9 is certainly ergonomically friendly.
The LEICA dual-camera is found on the back which is set up in a vertical layout. A circle underneath the camera serves as the finger print sensor. The fingerprint sensor is blazing fast as typical Huawei design. The camera is flush with the body when used with the included case.
The Mate 9 is a good looking device, however, the Porsche Design Mate 9 is the true winner here. There is a dual curved display found on the Porsche design like you would find on the S7 EDGE. The Fingerprint sensor is moved to the front, the display is smaller, and the body is a pitch-black anodised metal that glimmers in the light.
The curved display is a design language and not a functional element.
We feel that the Mate 9 is not revolutionary but an important and strong step in their evolution in their design strategy.
Display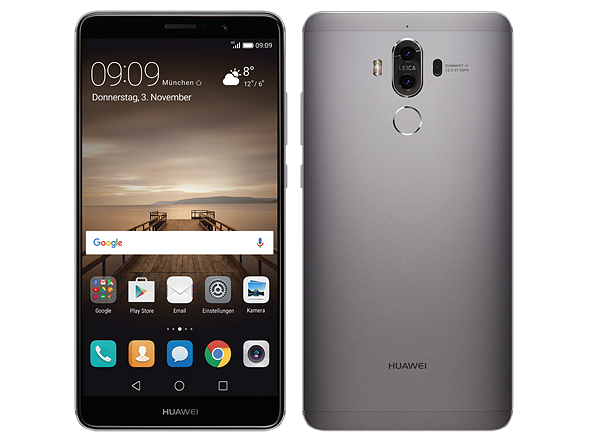 The Mate 9 uses a 5.9 inch 2.5D FHD IPS display (373 ppi) while the Porsche Design brother uses a QHD 5.5 inch AMOLED dispaly with 534 ppi.
Right off the bat we can see a huge difference between these two models on the same line up. Huawei utilizes a high contrast ratio (1600:1+) which helps protect their IPS FHD displays from being non- AMOLED. It is easy to judge the regular Mate 9 for having FHD.
Both devices have a "cooler" color language. However, the Porsche Design Mate 9 has more accurate colors due to the AMOLED display.
Features such as the "blue light filter" (used during night time to reduce eye strain) is included into the device and Huawei calls it"Eye Comfort". The Porsche Design Mate 9 maxes out in terms of brightness at 383 nits. The FHD resolution Mate 9 can go up to 600 nits which shows it is better in sunlight.
Regardless of resolution and screen type, we found that both Huawei Mate 9 displays are fantastic to look at and have no issues.
Performance
The Mate 9 sports the Kirin 960 chipset. Kirin has come a long ways throughout the years and the company is now fully capable of competing against Snapdragon, Samsung's Exynos and other SoC manufacturers. The Kirin 960 is fast and efficient. It is made up of ARM's latest Cortex-A73 chipset and the "octa core" chipset uses a 2.4GHz performance core (four cores) and four lower speed Cortex-A53 cores running at 1.8GHz. The Mate 9 also is the first ever to utilize the new 8-core Mali-G71 MP8 GPU. This is fantastic new's as it beat new upcoming smartphone flagships arriving in 2017.
The Mate 9 is equipped with 4GB of RAM and either a 64GB storage or a 6GB RAM + 256 GB storage in the Porsche Design model. The Regular Mate 9 comes with expandable storage via microSD while the Porsche Design does not.
A powerful processing SoC coupled with large amounts of RAM and super fast UFS 2.1 storage speeds means that performance is top notch. There was about 2.4 to 2.6GB of free RAM with no apps running in the back ground. The number reduces down to 1.5 GB RAM free when you have about 20 Apps up and running. This is impressive compared to other flag ships out there. The Mate 9 comes closer to PC- levels of optimisation's and resource utilization. Huawei programmed a new machine learning algorithm into the Mate 9 software. This learn's user habits and prioritises most frequently used applications to make sure the right amount of resources are made available when necessary.
Battery Life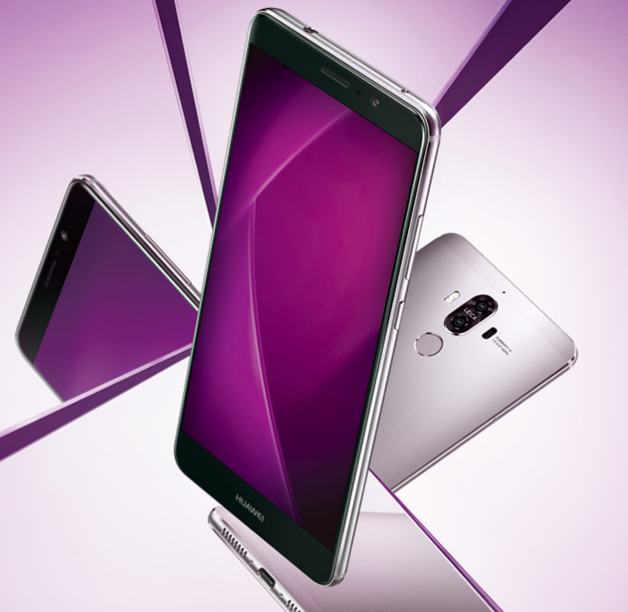 Huawei devices normally have the best battery life found anywhere. The 4,000 MAh battery is equipped with Huawei's SuperCharge which charges the device in 90 minutes. Screen on time ranges from 4 to 8 hours easily with 6 weeks of use. The device lasts all day easily  and can keep going for days. The Mate 9 is proof that flag ship devices with strong internals can have lasting battery lives.
The PD (Porsche Design) Mate 9 also includes a Dark Mode within it's settings which would allow users to save that extra power by switching it's UI completely black. It is known that AMOLED displays utilize a lot less energy when displaying black images or colors. Darker colors = More power for AMOLED displays.
Standard power saving modes are available if you some how find yourself running low on juice but need that extra help. If you are in a very tight bind with power and you see no power outlet in sight Huawei included the Ultra Power Saving mode as well which reduces the phone's functionality but will drastically improve battery life even further until you can find a power outlet or get home. On top of these two setting's we found a "Low-Res" mode for additional power savings which would be quite useful for long drawn out days.
Regardless of which power saving mode you may choose, we found that the battery life of the mate 9 was fantastic. "Battery Anxiety" was not experienced with this device as we did with many other high end devices out there. Even with a mixed usage of LTE and Wi-Fi we are left with more than 50% of battery life at the end of the day. Our usage was estimated at about 35% battery life per charge! Which puts us at about 4 to 8 hours of screen on time. However, it is easy to use your battery life if you use it exclusively on LTE. LTE is a power hungry connectivity function so it is to be expected. Another important factor, that affects all mobile devices, is spotty reception. If the device starts hunting for better signal then battery life efficiency takes a nose dive. Even so, the Mate 9 held its own but continuing to be pretty battery efficient. Screen on time did drop a few hours but that is completely normal.
If battery life is an important factor for you then the Mate 9 is a strong contender.
Camera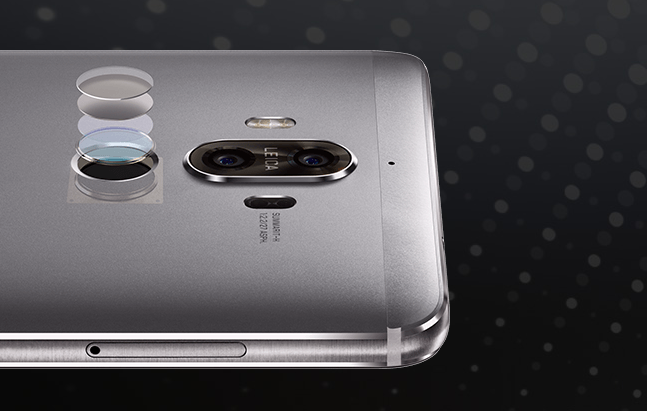 Huawei continues on in it's partnership with camera maker Leica. The new and improved camera found on the Mate 9 is a dual-lens, dual sensor system. There is an RGB sensor and a monochrome sensor integrated for enhanced details.
The RGB sensor is a 12 MP, f/2.2 lens with OIS. The second camera is a 20 MP black and white sensor using an aperture of f/2.2 as well. Huawei claims that this dual set up enables users to capture clear low-light shots while capturing enough detail to use a hybrid zoom feature. The camera has a "wide aperture" mode which enables bokeh and a shallow depth of field. The Kirin 960 SoC also includes a dual ISP designed to manage both camera sensors.
Overall image quality has been good. Images taken in daylight are normally great but with a bit more muted colors but more realistic. Auto-HDR activated during low light shots which boosts dynamic range and creates images with detail in both light and dark areas.
Conclusion
The Huawei Mate 9 is a big phone with big features. The only issues we had is that Huawei decided to put a 1080p display on its main Mate 9 line up while keeping the 1440p AMOLED display on the more expensive Porsche Design Mate 9 models. The camera is quite good and approaches High End camera models but still has a bit of issues with movement in low light compared to Samsung devices. The good thing about this device is its battery life and performance with its Kirin 960 processor. The battery life is phenomenal featuring a 4,000 MAh battery and a pretty optimized EMUI 5 OS on top of Android. We find this device to be an interesting contender against the already well established high end models released.
The price may be a bit steep, however, compared to already pricey premium devices available. The design, hardware, performance, and battery life makes it a pretty good buy if you do come to purchase this. We do recommend the Huawei Mate 9 if your budget is there and you like it's design. But for a truly high quality premium feel we recommend either Google or Samsung in these cases.