New Samsung Galaxy Tab S3: A True Successor?
CellUnlocker How Tos
2:41 am February 28, 2017
New Samsung Galaxy Tab S3: A True Successor?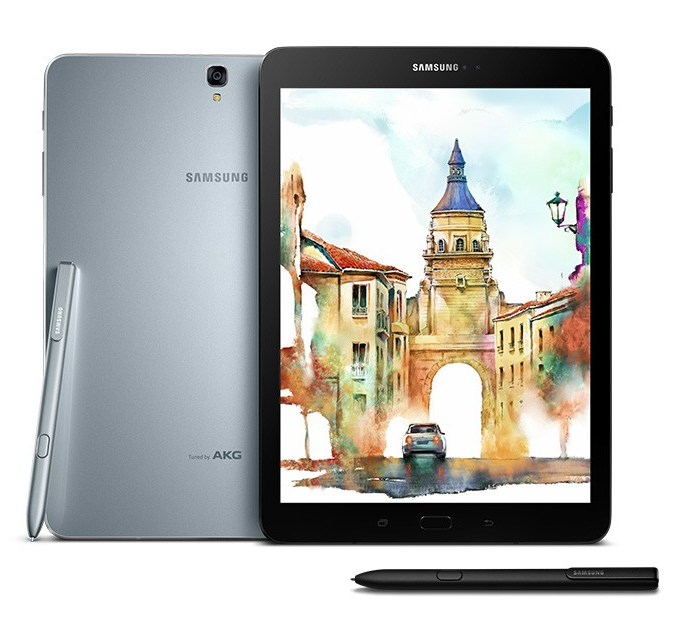 Writers around the world may have been waiting for this very moment. The Galaxy Tab S3 is a successor to the aging Galaxy Tab S2 tablet. The S series tablet line is Samsung's flagship tablet models featuring top notch specs and build quality. The S3 does have the flag ship feel to it. It has a new glass back build and upgraded specs including the Snapdragon 820 processor, 4GB of RAM, 6,000 mAh battery, 13 MP camera with 4K support, and 32 GB of internal storage (with microSD storage upgrade available up to 256 GB).
Here is the Basic Specifications Sheet:
Display

9.7 inch Super AMOLED / @ 2048 x 1536 resolution (~266ppi) (Aspect Ratio =  4:3)

Processor and RAM

Snapdragon 820 SoC w/ Quad Core (2 x 2.15 GHz + 2 x 1.6 GHz)
4 GB of RAM

Storage

32 GB Internal
microSD storage support up to 256 GB

Camera

13 MP, Auto-Focus, Flash Back Camera
5 MP Front Facing Camera

Connection

USB-C 3.1
Wi-Fi 802.11ac dual-band
GPS
LTE (Depends on Model and Country)

Battery
Water Resistance
Input

S-Pen w/ 4096 levels of pressure sensitivity
Finger print sensor

Dimensions & Weight

237.3 x 169 x 6 mm
429g (Wi-Fi) / 434g (LTE)
Build Quality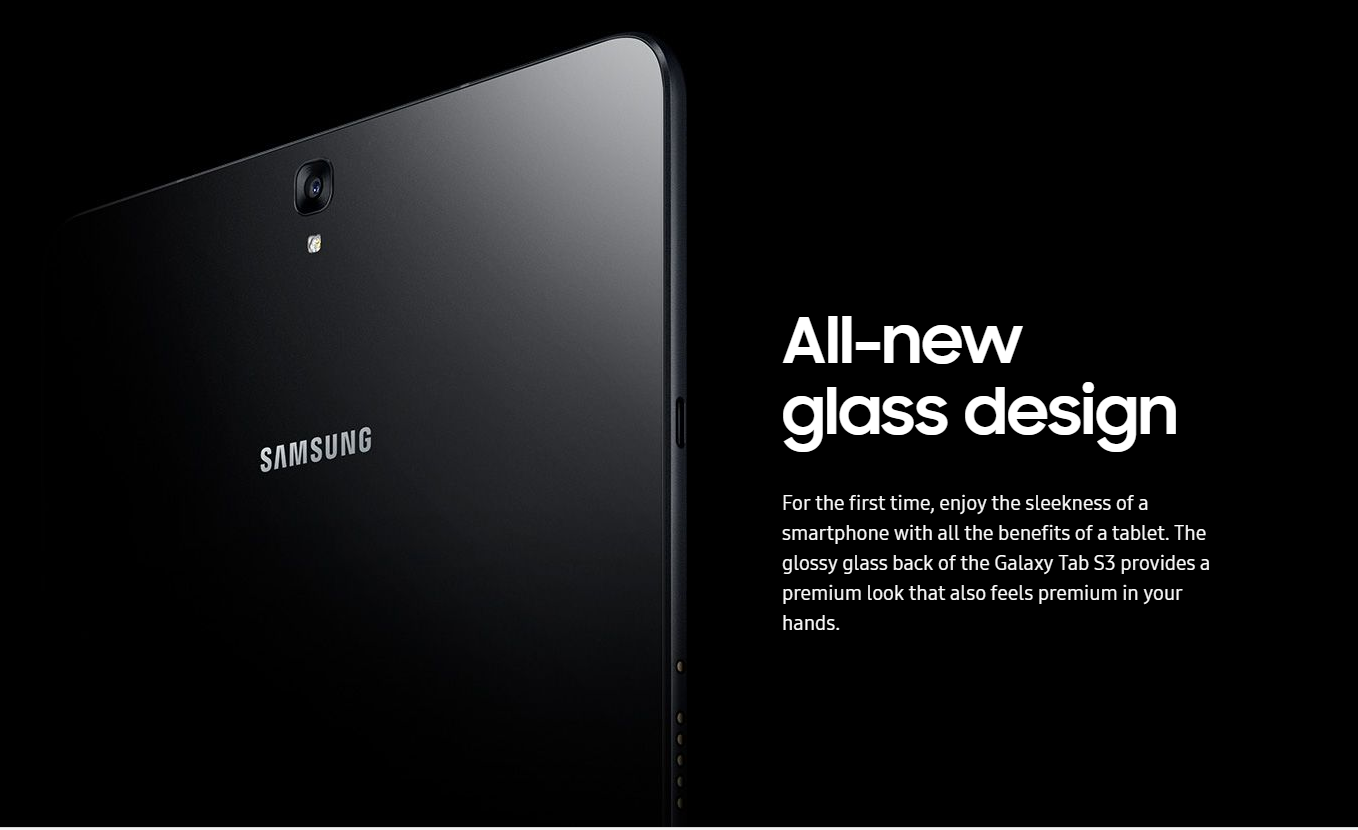 The materials used in the construction of the Tab S3 came with mixed reviews. From afar the tablet is very stylish, still, and looks quite premium. Take a closer look and we quickly notice that the glass back may not be quite sturdy as we would like (compared to metal backs or even plastic backs). Not only is the glass panel a finger print magnet but it can also be quite slippery for some. Of course, from initial theory if one were to drop this tablet anywhere there is potential for cracks to appear. In essence, as one reviewer puts it, the Tab S3 is basically a blown up Galaxy S7 with Gorilla Glass back and front and metal sides. We still do not doubt it's premium feel, nonetheless. There will be a silver and a black colour.
The S Pen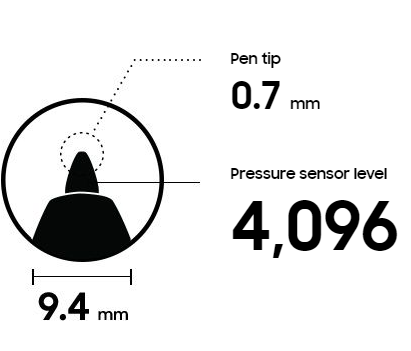 Writers will welcome the S pen with open arms (including myself). The S Pen is a big selling point for this tablet. The pen does not need to be charged and will just work (compared to the Apple pen). The S pen offers 4096 levels of pressure sensitivity. This translates to a more precise writing experience with the pen. Hand writing in cursive is a lot more do able and drawing art works will be that much more efficient. The Pen tip is also measured at 0.7 mm and the pen's width is at 9.4mm. The 9.4mm width gives the pen a more pen like feel (when holding it) as it is more thicker compared to the traditional thin S pen found in the Note series. The 0.7mm pen tip is actually the same measurement found on the Note 7 and that was marketed as a slimmed down tip compared to previous S pens giving the user a more precise writing / drawing experience. The one down side to the S pen included is that it does not have a place to store it away in the tab itself. You would have to carry it around separately in your bag or pocket or perhaps keep it at home. It does not have a magnetic side (like the Microsoft Pen's do) but it does have a clip and flattened sides to keep it from rolling away.
The S pen on the tablet reminds me of another tablet that I am currently using which is the Galaxy Tab A 10.1 with S Pen. This is also a Samsung tablet which was quietly released in the U.S. in 2016. It did not receive it's own press conference and took a bit of digging for me to pick up this device. Compared to the Tab S3 the Tab A was able to store the S pen away, had a 1080p display and worked fantastic for the money paid. As a writer for Cellunlocker.net I love to write, doodle, and take a lot of notes mainly on the Galaxy Tab A 10.1 with S pen (R.I.P. Note 7).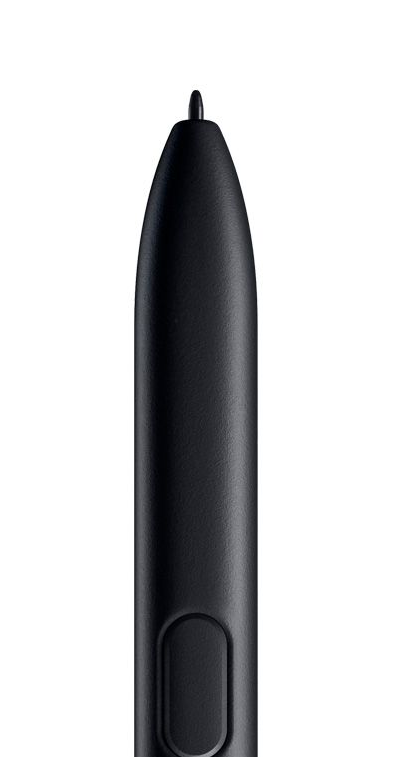 Display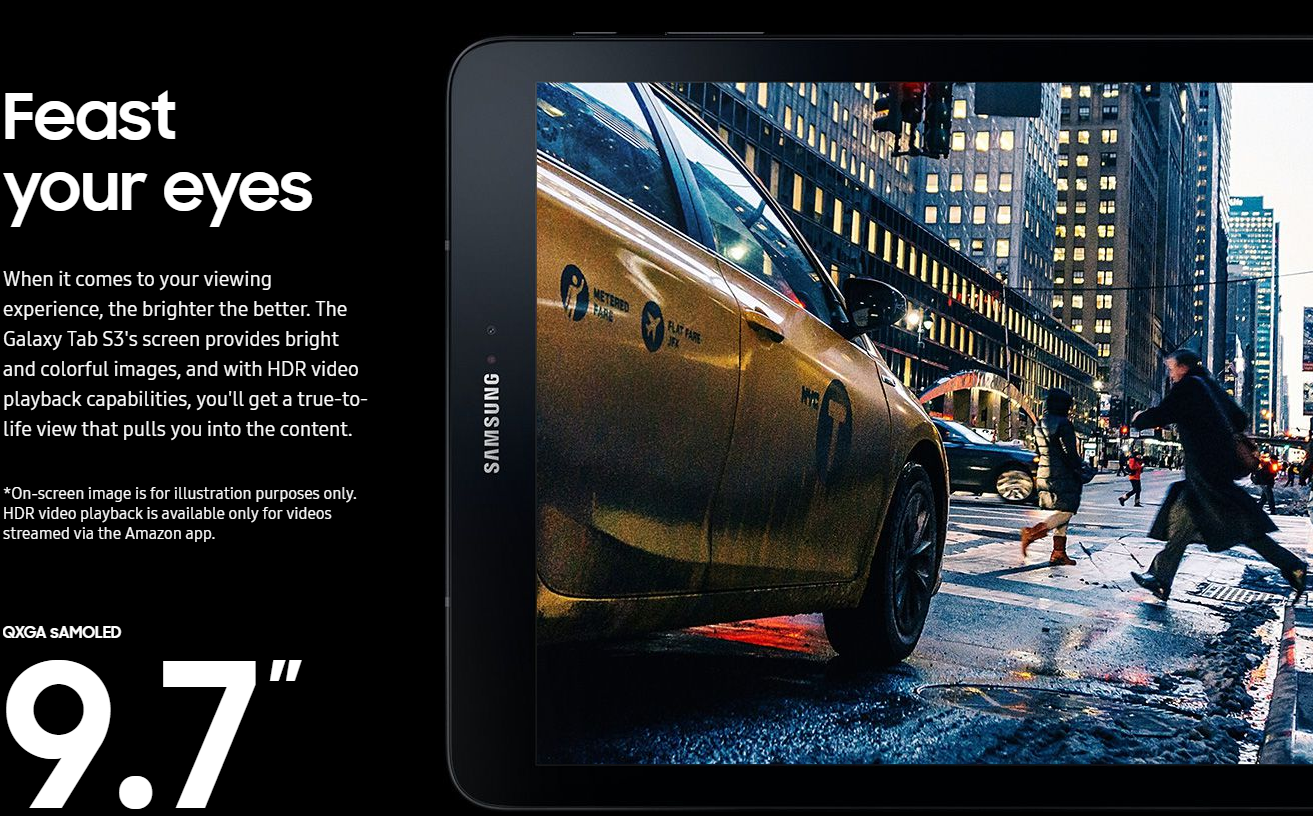 As shown the display will be 9.6 inches diagonally, with a resolution of 2,048 x 1536 (266 ppi) and will have the strange display ratio of 4:3. By now users would prefer a landscape ratio of 16:9 instead as it just makes more sense compared to watching movies in portrait 4:3 but due to apps becoming more advanced and fitting any ratios this should not pose a big problem.
Hardware
The Galaxy Tab S3 will ship with the Snapdragon 820 which is also found on all other high end smart phone's from 2016. The tablet will run, out of the box, with Android 7.0 Nougat which is the latest version thus far. The Snapdragon 820 with updated software should give the tablet a snappier and an improved gaming and navigation experience.
There is also a four-speaker set up on the tablet (one one each corner). Samsung partnered with recognised sound company AKG to fine tune their audio chip sets. The speakers will rotate the sound as the user "rotates the tablet around". All of this should, in theory, provide a more immersive sound experience when watching movies or videos or even listening to music.
Samsung includes a USB-C connection type for faster charging and added a fingerprint sensor.
The Tab S3 comes with a 3.5mm headphone jack, volume and power buttons on the side and it also comes with connection contact points on the side as well. This is used to connect to a keyboard developed by Samsung for the Tab S3.

Conclusion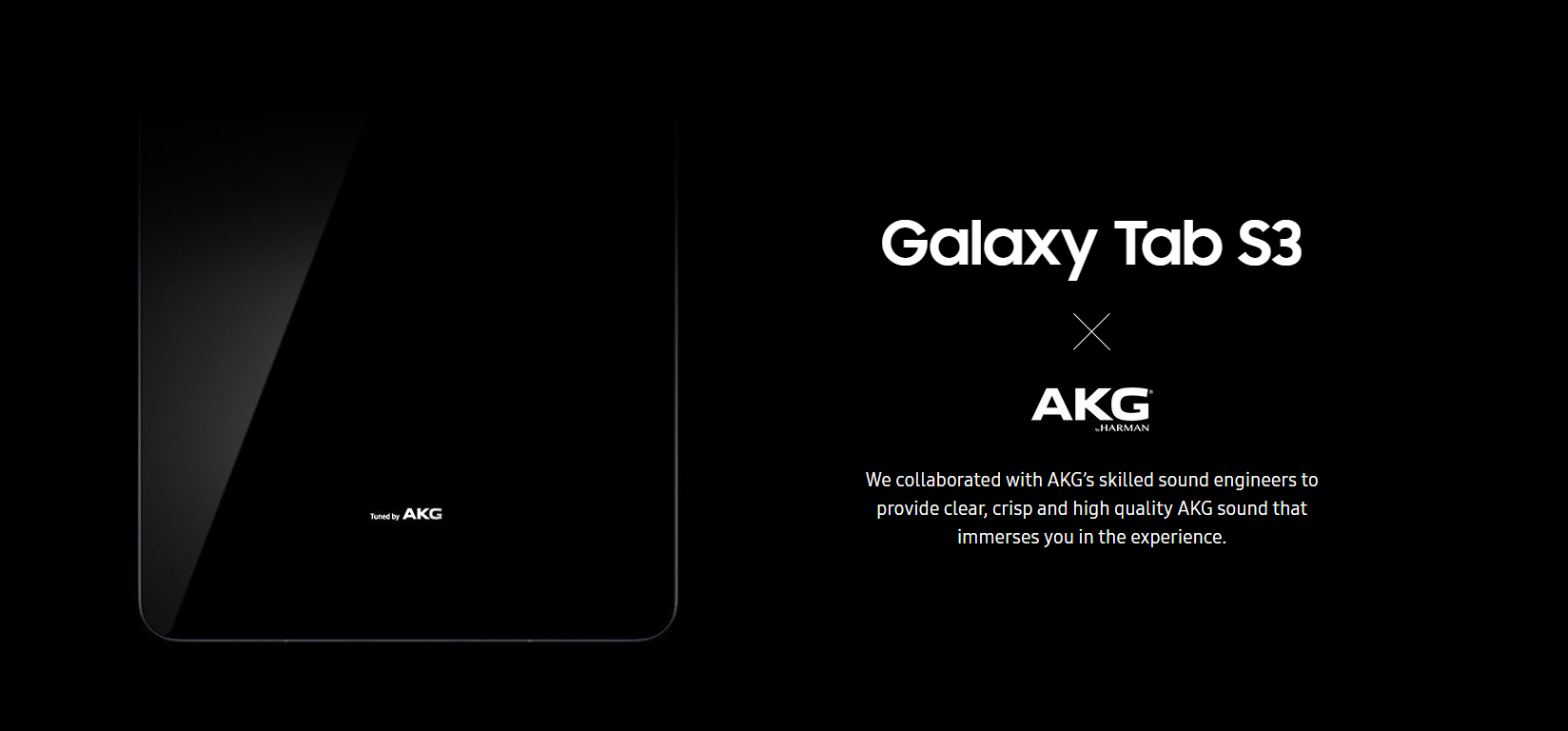 Will the Galaxy Tab S3 work for the many users out in the world? There are many things to consider. The price is one of the most important factors that will make or break the buying decision of individuals. From initial reports, it does not seem like the Galaxy Tab S3 will be priced competitively but will be priced with a luxurious premium attached. We may be looking at prices from 599$ up to 799$.
Despite the price, one will need to decide whether or not the S pen will have it's usefulness as well. The tablet is a strong product which was a long ways coming. On the fore front the Tab S3 is certainly an upgrade compared to the Tab S2 and especially compared to the more budget Tab A series. However, some may argue that the Tab S3's pricing may conflict with the pricing with Samsung's own chrome book (which also feature an S pen) and also end up competing with other devices such as the Surface which offer a lot more versatility and function.
We assume that Samsung is aiming the Tab S3 at Apple's iPad Pro line up (the smaller 9.7 inch version) if they do intend to keep a premium price on the S3.
2017 is a good year for writers and doodlers. Alongside Microsoft and Apple, Samsung has carried on their S pen culture and provided significantly more compelling options to help people upgrade their digital writing and content creation experiences via the S pen.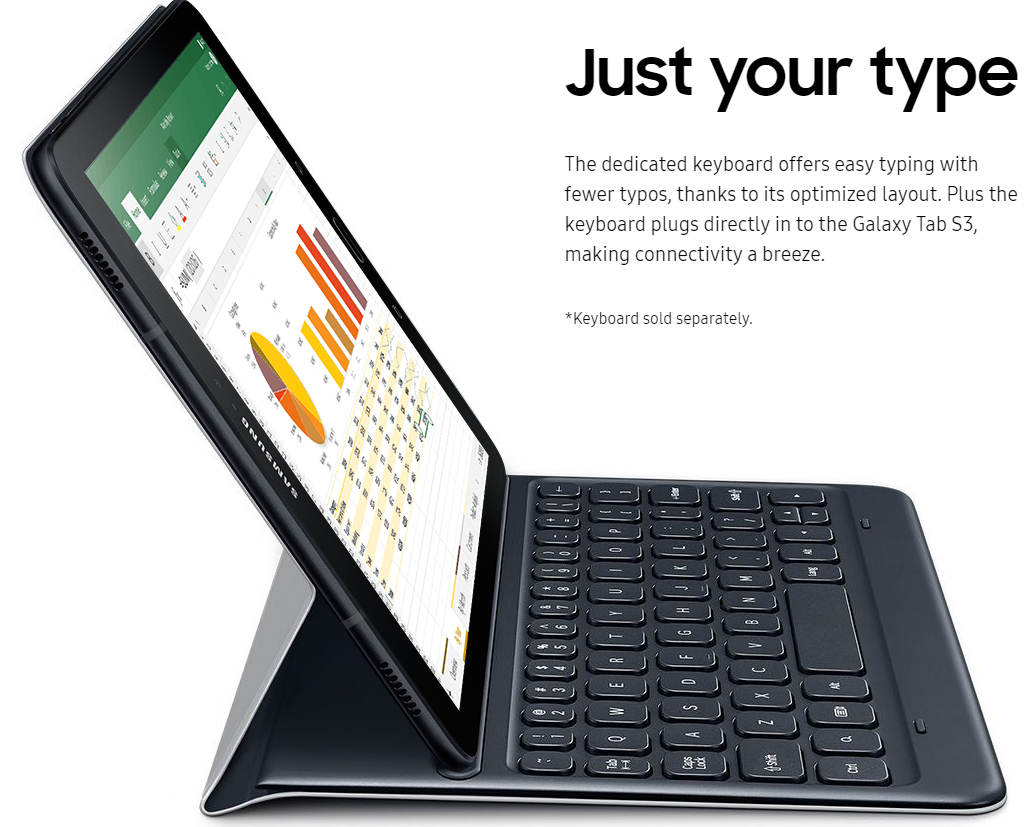 Share with us what you think in the comments below!