The New LG G6 is Stunning
CellUnlocker How Tos
12:02 am February 28, 2017
The New LG G6 is Stunning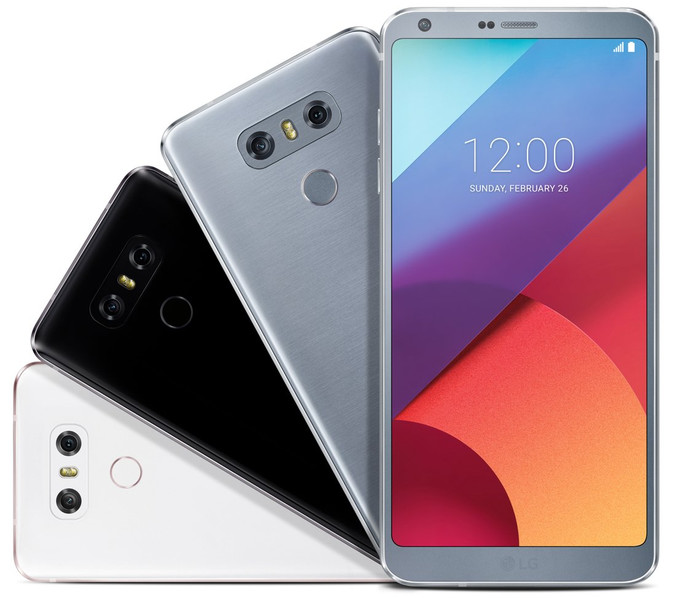 Finally, LG's next flagship device is here and it shall be the one and only LG G6. The G6 is the successor to the previous flagship device the LG G5. Yes, it is true that the LG G5 did not receive much of a warm reception compared to the many other flagship devices released in the past. Over time the LG G5 endured a slew of issues from boot loops to failures of the finger print sensors. The modular design language LG sought after did not really work out either.
With the LG G6 of 2017 this may mark a refreshed effort to try and bolster the companies mobile front lines. The phone is sleek with a unique display choice and of course it features high end specs including HDR 10 / Dolby Vision, Android 7.0 Nougat, very thin bezels, 3300 mAh battery, USB-C, and a Snapdragon 821 processor with 4 GB RAM.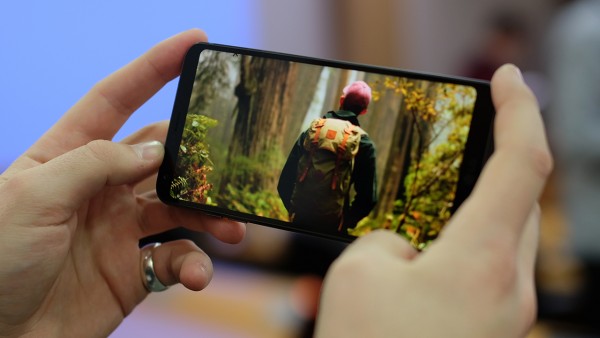 Here is the Basic Specification Sheet:
Announced February, 2017
Dimensions: 148.9 x 71.9 x 7.9 mm (5.86 x 2.83 x 0.31 in)
Weight: 163 g (5.75 oz)
Corning Gorilla Glass 5 on the back side
IP68 certification (Dust/Water Resistance over 1.5 meters for 30 minutes.)
Display:

IPS LCD capacitive touchscreen, 16M colors
5.7 inches (approx. 78.6% screen-to-body ratio)
2880 x 1440 pixels (~564 ppi pixel density)
Corning Gorilla Glass 3 on Front Panel
HDR 10/ Dolby Vision compliant
Always-on display
LG UX 6.0 UI

Android OS 7.0 Nougat
Processor:

Qualcomm MSM8996 Snapdragon 821
Quad-core (2 x 2.35 GHz Kryo & 2 x 1.6 GHz Kryo)
GPU: Adreno 530

Memory:

microSD support up to 256 GB
32/64 GB storage internal
4 GB RAM

Camera:

Dual module: 13 MP (f/1.8, OIS, 3-axis) + 13 MP (f/2.4)
laser auto focus and LED flash
Sensor size: 1/3″, 1.12µm pixel size. HDR mode available
Video: 2160p@ 30 fps, 1080p@30fps, HDR, 244-bit/192kHz stereo sound recording.
Front Facing camera: 5 MP, f/2.2, 1080p

Sound:

3.5mm Jack (32 bit / 192 kHz audio

Battery:       

3300 mAh, Li-Ion Non removable battery

Other:

Finger print sensor (rear mount)
USB-Type C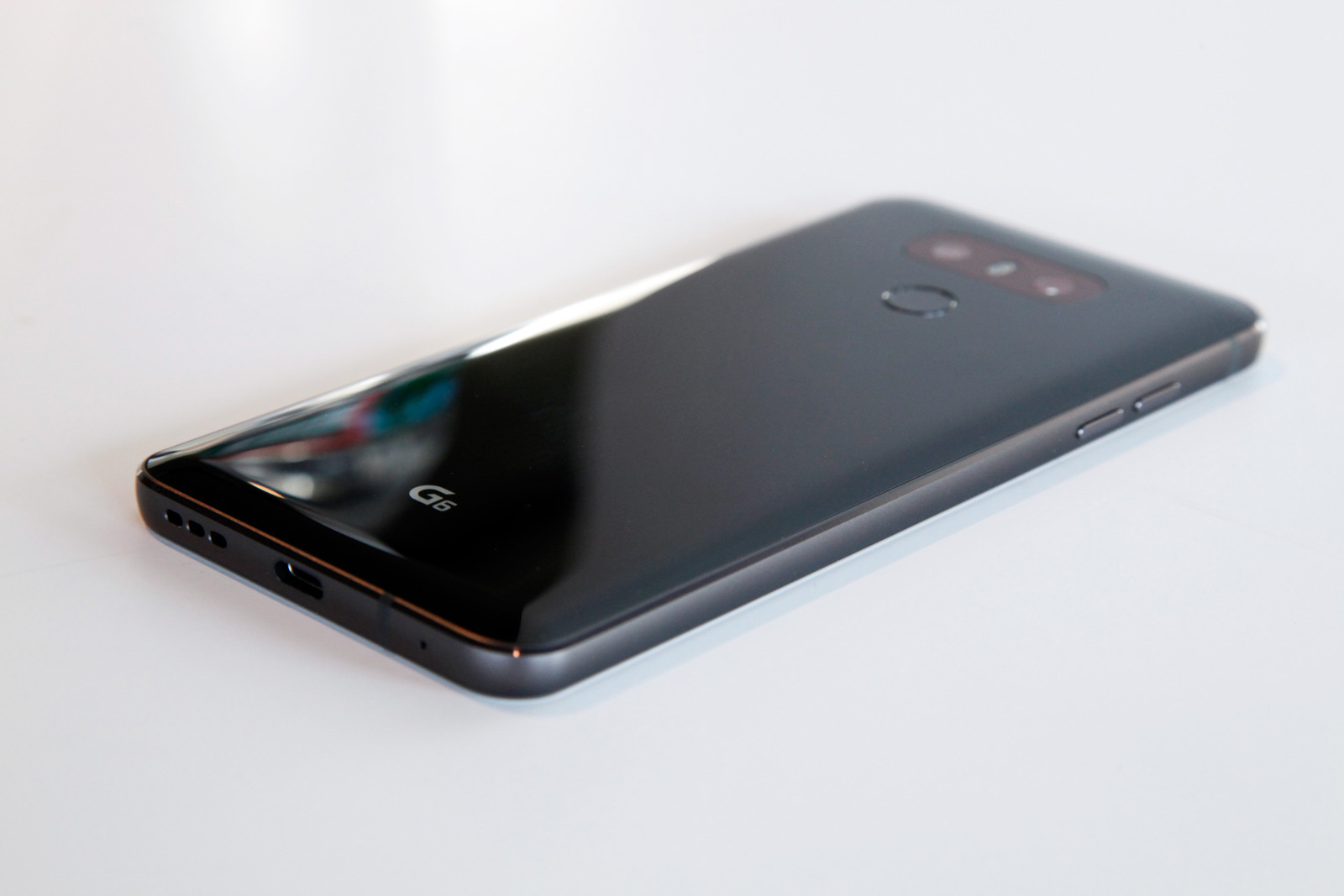 Lets get started…
So far, the LG G6 looks like a fantastic runner up. It may be the solution for LG to gain traction with the current mobile market and bring LG back up to speed. We see that LG dumped the whole modular thinking and jumped back on board with the more modern method of building a flagship phone. The glass back design is quite new for an LG device. This gives it a more premium look compared to the more "plastic" look or the fragmented look LG devices tended to have. Our first impressions for this device was very good. There will be a silver, black, and white variant of the G6. The white variant, however, will be available in certain countries only.
Display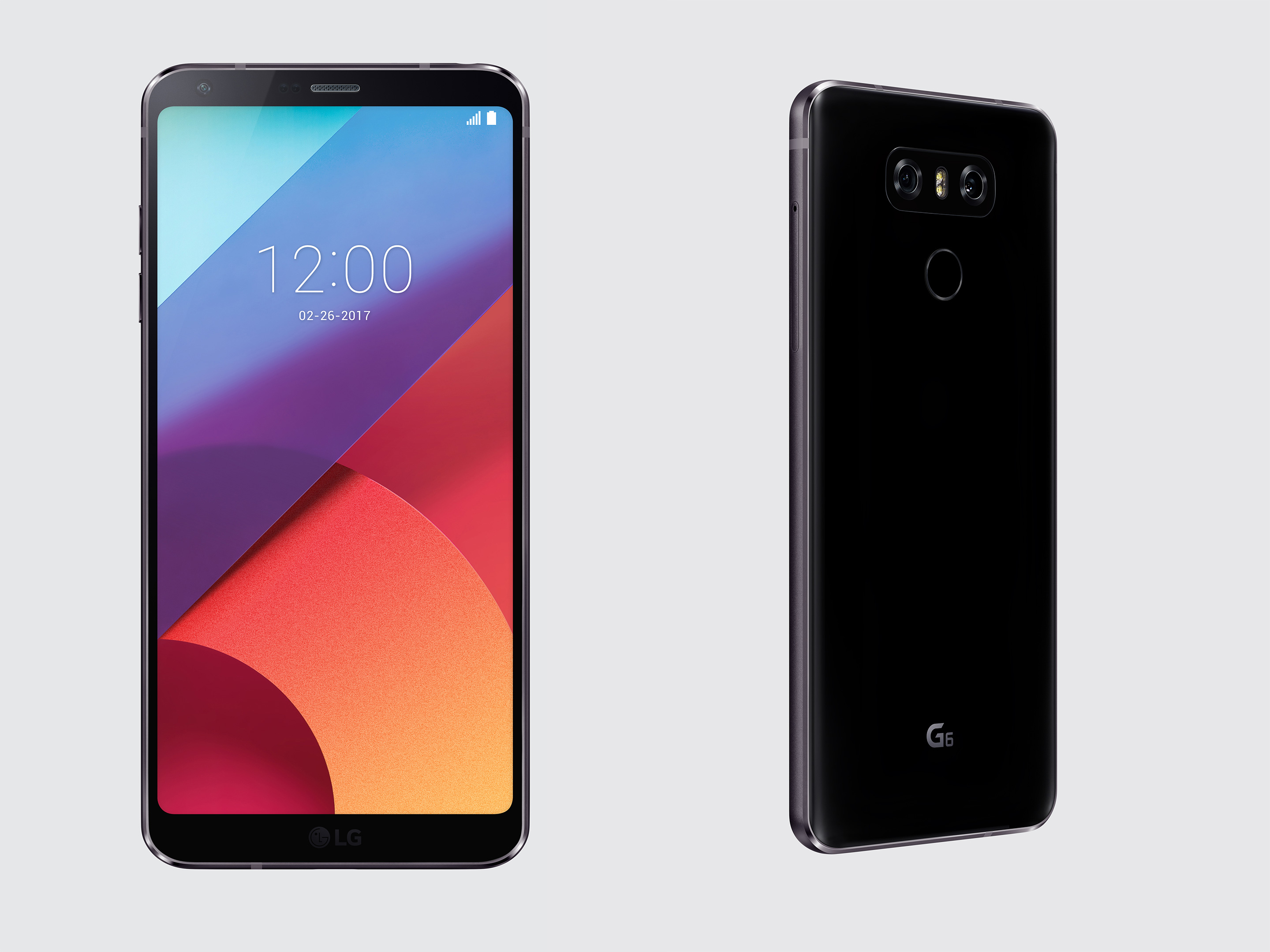 The very first thing we noticed about this device was its unique display set up. The display nearly reaches all corners of the device's panel. Compared to the 16:9 aspect ratio which is found on almost every other smartphone's out there, LG decided to go for an 18:9 (2:1) display ratio. Basically LG decided to pack in more screen onto a smaller body. The bezels are also very small thanks to the ~80% display vs the phones body. It is a lot smoother to swipe in and out from the sides and the quality of it gives it a more slightly luxurious feel. We love it.
The Display is a 5.7 inch 2880 X 1440 resolution IPS display with 565 pixels per inch. The screen is incredibly sharp. The corners are actually curved as well compared to the right angles we are used to on the devices. Some will like that, other's will not. However, we found this to be very unique and quite nice to look at. It gives it a new characteristic which is sorely lacking in the smartphone market these days. Despite the display not being AMOLED, the display still packed vivid colours and deep blacks. The LG G6 is also the very first phone to be Dolby Vision compliant and enabled to utilise HDR 10 (high dynamic range) when playing back images and videos. HDR enables videos to be brighter and a lot more detailed when scenes become darker. LG has stated that HDR video content from Netflix and Amazon will work, however an app update is inbound to further support this.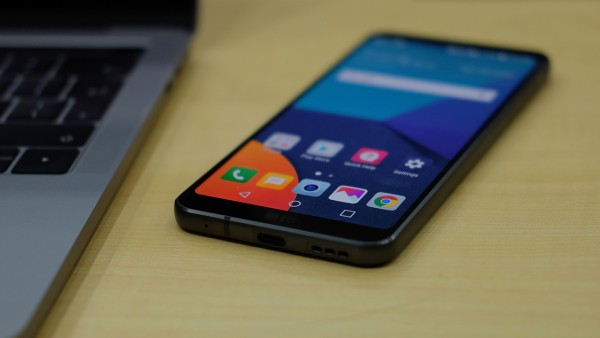 Being the first phone to utilise an 18:9 (2:1) display ratio does come with it's own caveats. If one can remember when Apple switched out their displays from the 4 inch days up to the 5 inch days there was a time when apps did not fit properly. A similar thing is happening with the LG G6. There seems to be extra black bars (spaces) on the bottom. This is because apps such as Youtube and Netflix natively support 16:9 but not the unique 18:9 yet. LG has stated that there will be an option to stretch out the content and we know updates will begin to include the new display ratio.
Again there are black spaces (like black bars) sitting at the bottom when playing some games but other regular apps we use do work fine. LG's apps have all been updated to take advantage of their 18:9 ratio display. This also means that the multi window function will give you extra space when working in the apps side by side.
Water and Dust Proof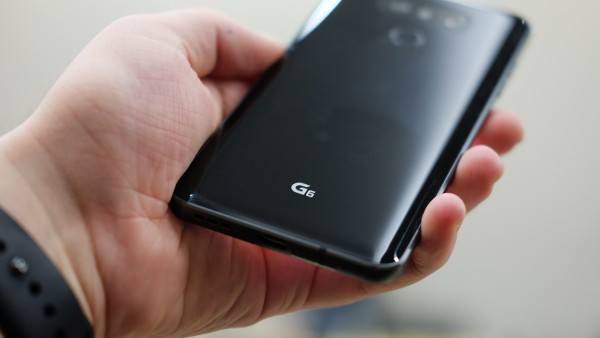 LG also included an IP68 rating which gives it a higher dust and water proofed design compared to the IP67 rating found in last years flagship devices (ie. Galaxy S7 Edge). This translates to about 3 feet of water for up to 30 minutes of dunking the phone. To the normal person this simply means that dropping it into shallow waters wont be an issue anymore.
Remember that there are still things to know about "Water RESISTANCE". For more information on IP ratings check out our article here about what IP ratings are.
New Camera Functions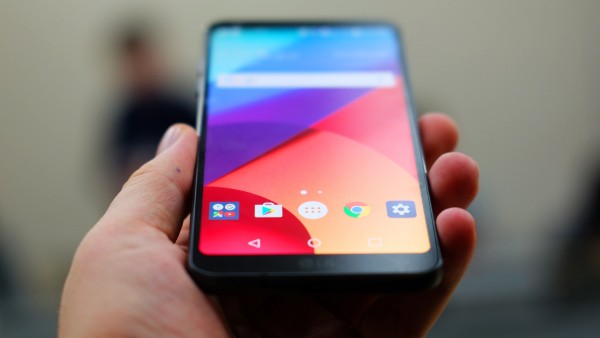 The G6 also has two camera modules available on the back side. Though you cannot take those artsy fartsy shallow depth of field photos (with a lot of bokeh) like you can on the iPhone 7 Plus, users can switch between the standard lens and the 120 degree wide angle lens to capture more of the shot. The front facing 5MP camera also features a wide angle view to capture more content as well.
LG included a new Square Camera app which is geared for serious instagram users who need better tools to create better square photos.
Google AI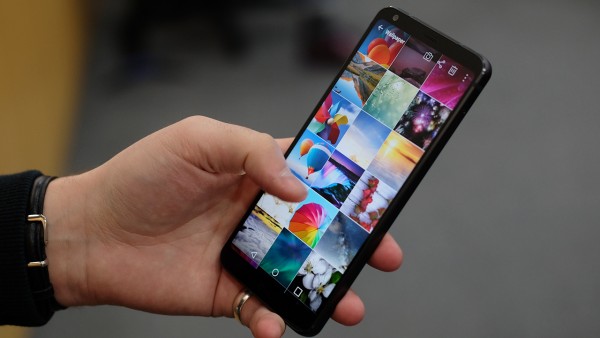 Google Pixel devices all featured the new Google Artificial Intelligence (AI) called Assistant. The G6 is the only other device out there to support this digital assistant natively. The Assistant is able to use Google gigantic search database and voice recognition systems. Chatting, and looking up things such as news and things to do or eat nearby has never been easier. If you own smart-home devices Assistant can control the various functions inside your own house including the thermostat, lights, and the house locks.
Anything Bad?
People who follow phone specs will immediately notice that the G6 uses the Snapdragon 821 processor instead of the newer Snapdragon 835 that was introduced this year. It is already shown that the 835 is a smaller die (10nm compared to 16nm) it is faster, more efficient in processing and also faster at charging compared to the 821.
However, we would like to make the arguement that the Snapdragon 821 is not actually that old. It is only a few months old (from 2016) and is also very fast in real world usages. The 835 will certainly gain an edge on benchmarks and on paper data but we most likely won't see huge improvements in swiping around the phone. One thing that the 835 could be a lot better at compared to the 821 is battery life performance. Have a smaller die and a improved computational environment the 835 can certainly out last the 821 for some devices. Remember that it is also mostly up to the manufacturer's to really optimise and milk the chips right.
In real world usages from launching videos, apps, and navigating the G6 is a speed demon.
A new change (sort of going back to the trend) is that the G6 will not have a removable battery. This was expected, however, due to the newer IP68 dust and water proofing. Just as the Samsung fan base got disappointed in this, LG fans may also find it quite hard to swallow. Swappable batteries are found only in a small number of phones now and LG was one of the last to continue the tradition. Removable batteries means that a user could easily refresh the batteries by purchasing a brand new one online. Unfortunately, this won't be possible with LG G6's.
What do you think about the phone? Leave your comments below.