Samsung Unveils Galaxy S8 and S8 Plus Today As Of (March 29 2017)
CellUnlocker Tech News
9:13 pm March 29, 2017
  Samsung Unveils Galaxy S8 and S8 Plus Today (March 29 2017)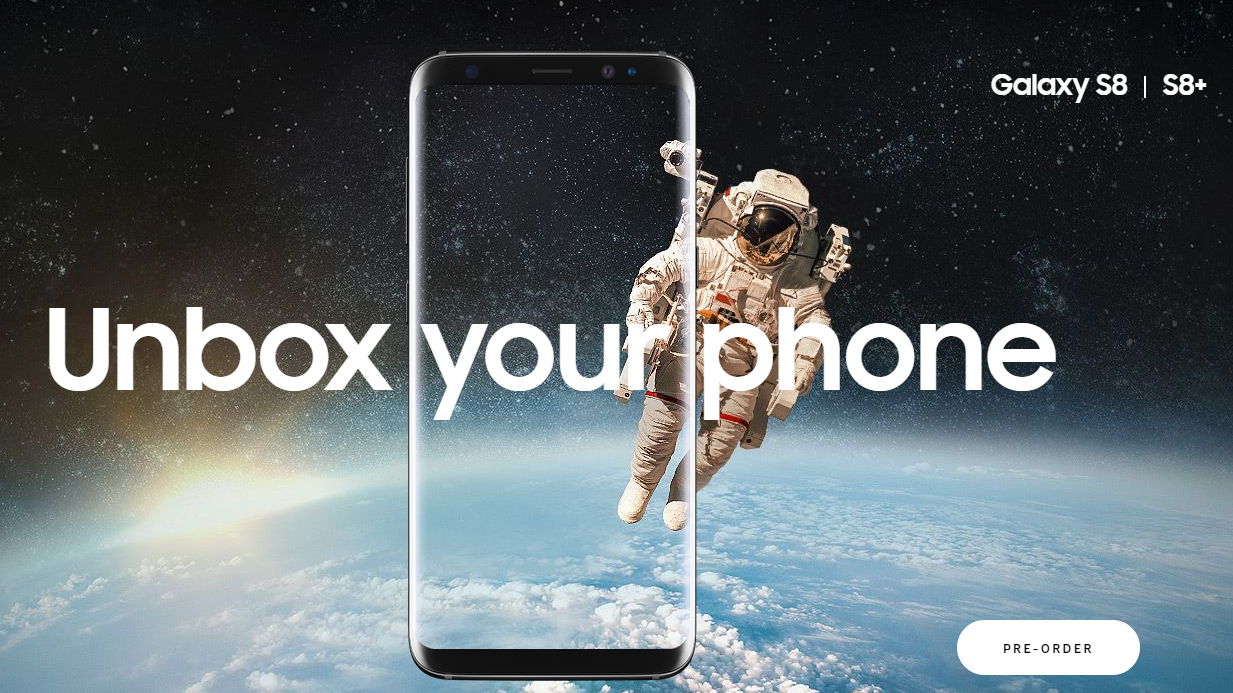 ---
The Next Galaxy…
The Galaxy S8 is the most fantastic and the most premium smartphone ever revealed so far. With a beautiful combination between metal, glass, and a massive bezel-less display crafted into a body that is actually smaller than expected.
There are two versions available: The Galaxy S8 that features a 5.8 inch display and the Galaxy S8 Plus with it's larger 6.2 inch display. They will be shipped out to the US on April 21st. The price will certainly be high end.
The Display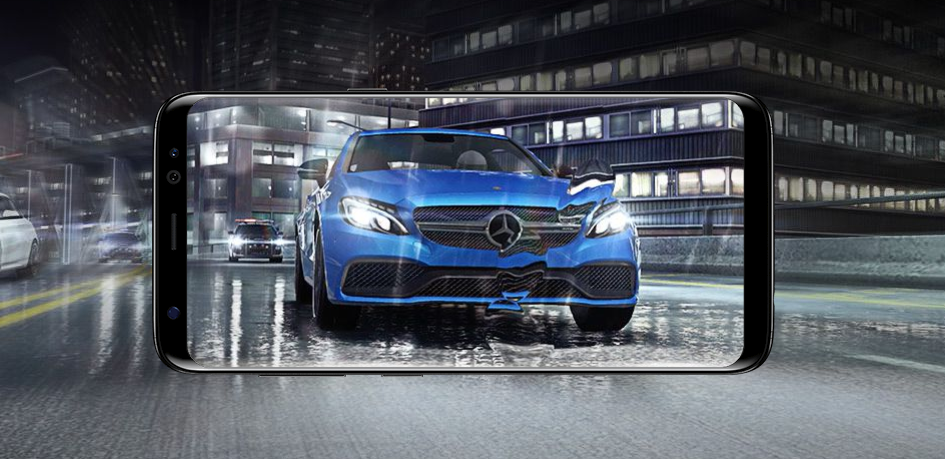 The most important thing about the phone is the display. Samsung calls it the "infinity display". It extends up and down cutting away almost all of the top and bottom bezels and eliminates the bezels found on the left and right side. The four corners of the display also have a bit of a curved shape (like the LG G6) compared to a traditional sharp square corner. This new design idea brings about some creative interest and give's off a premium feel.
The new smartphone is the culmination of Samsung's promise that they would keep on creating a bigger display upon a smaller body. The S8 and S8 Plus follows this philosophy and provides a device that is more useable in the hand compared to other large displayed phones. Just like the Note 7 (with its palm rejection curved edges) the S8 and S8 Plus also did not exhibit issues of accidental touches from holding the phone by the curves.
The S8 and S8 Plus is absolutely fantastic and well designed. Future owners of the device will fall in love.
The Hardware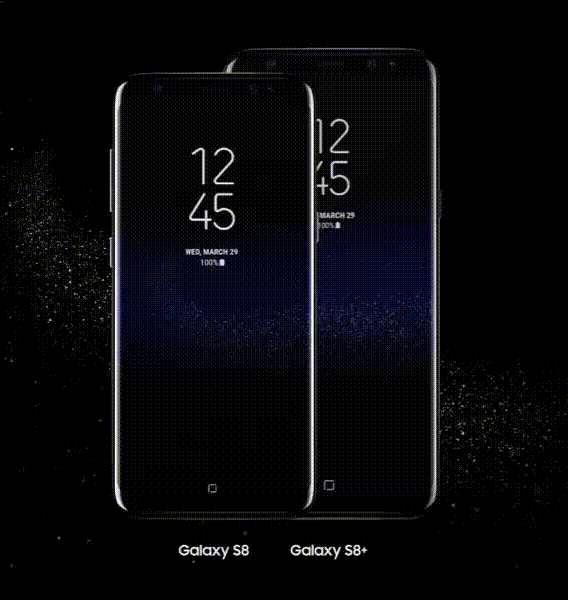 The traditional Samsung home button makes an exit for the new upcoming generation. Instead, we are provided a software (on screen) home button alongside classic navigational buttons with modern icon's in place. The difference here is that Samsung also built in a haptic feedback engine (like the iPhone 7 and 7 Plus) which creates a virtual feeling of pressing an actual button. We actually love this feature. The haptic feed back home button works even when the screen is turned off. You would need to press the button on the specific part of the display (on or off) to activate the home button which is found near the bottom side of the phone. A cool aspect to this function is that even if apps goes full screen mode and removes the navigational buttons, you can still press on the spot where the home button would have been at the bottom and it would still activate the home button to go home or perform any other function.
The transformation of the home button also prompted Samsung to re-position their fingerprint sensor. This sensor moved to an awkward position (as leaked many times) to the back and up beside the camera. Samsung has stated that the S8 and S8 Plus' Iris scanning security system is a lot faster and better compared to the finger print scanner. In honesty, the finger print sensor may be a bit too high up for some users to use.
"3.5mm Head Phone Jack Remains! (YES!)"
The 3.5mm head phone jack is still found on the S8 and S8 Plus! Let us rejoice. Such a premium phone will still enable you to take advantage of cheap, traditional, head phones or high end wired head phone's for maximum audio performance (eliminating the need to worry about blue tooth taking up your phone's battery life, non removable batteries, and the inevitable degradation of battery life in your blue tooth head sets).
The USB-C port (along side the 3.5mm headphone jack) is found at the bottom of the phone. The power button is found on one side with the volume buttons on the other.  Underneath the volume button is another button that launches Samsung's shiny new software called Bixby. This is Samsung's answer to the current trend that is AI. This Intelligent Assistant will, apparently, be a lot more diverse and useful compared to it's big name competitors (Google, Apple…etc.)
Specifications
The S8 and S8 Plus comes with the best of the best that the world can offer at this time. We listed the specifications below:
Processor
US: Qualcomm Snapdragon 835 Octa core (2.35 GHz Quad + 1.7 GHZ Quad)
International: Samsung Exynos Octa core (2.35 GHz Quad + 1.9 GHZ Quad)
Display
Galaxy S8: 5.8-inch OLED, 2960 x 1440, 570ppi
Galaxy S8 Plus: 6.2-inch OLED, 2960 x 1440, 529ppi
Cameras
Rear: 12-megapixel, OIS, F1.7
Front: 8-megapixel, auto focus, F1.7
Batteries
Galaxy S8: 3,000 mAh
Galaxy S8 Plus: 3,500 mAh
Dimensions
Galaxy S8: 148.9 x 68.1 x 8 mm, 155g
Galaxy S8 Plus: 159.5 x 73.4 x 8.1 mm, 173g
Other specs
Android 7.0 Nougat
USB-C, 3.5mm headphone jack
NFC and MST for Samsung Pay
IP68 water and dust resistant
Wireless charging
LTE Cat.16
Bluetooth 5.0, can stream to two devices
Battery Life and Performance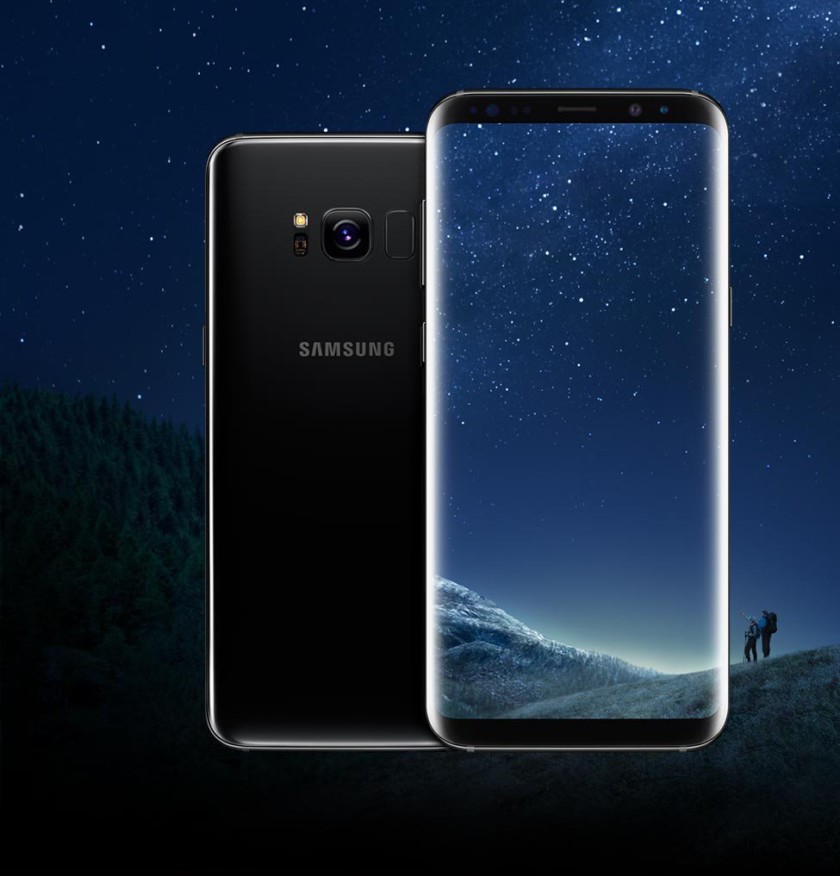 This will be certainly a big talking point for Samsung. Due to the Note 7 failure that occurred in 2016 Samsung had to revamp their security check process and make sure that customers will trust Samsung's battery safety efforts.
Perhaps due to the issues that occurred in the past Samsung did not increase the size of the batteries to some astronomical capacity. Rather they kept a (still large) 3,000 mAh (on the S8) and a 3,500 mAh battery on the S8 Plus. The 3,500mAh is the same capacity found in the Note 7. Samsung has made a claim that the battery chemistry was tweaked to extend the longevity of the batteries life past the year or 2nd year of usage.
Powering the infinity displays can be a challenge for the battery packs (thus a larger capacity would have helped here) but to compensate for this Samsung is introducing Qualcomm Quick Charge and support for major wireless charging standards.
The Camera

While many manufacturers started pushing 5x optical zoom's, dual camera system setups, and many other fancy software integration's, Samsung did not make much changes here. They kept their 12 Megapixel sensor with optical image stabilization but Samsung has worked on the software to improve the IQ (image quality). The camera (and the app) is a lot faster compared to the fantastic S7 Edge which is good to see.
Previously, users would need to double tap the home button to launch the camera but this time Samsung made it so that you can launch the camera app by double pressing the power button.
The Front facing camera has been updated to an 8 megapixel camera (from 5 MP) with an added feature: autofocus.
It is too early to give any sound judgement's on the image quality of the S8 / S8 Plus so we will need to wait and see until further tests are carried out. The camera competition is quite fierce in 2017 with the like's of Apple and LG loading their flagships with multiple camera modules and the Google Pixel still at top with the highest image quality score.
Software, Iris Scanning, and Face Scanning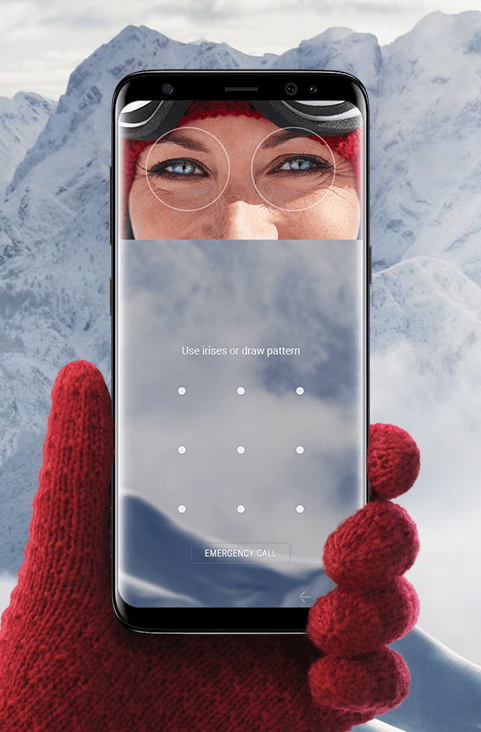 Samsung introduced a new, improved and cleaner UI skin on top of Android that they call the "Grace UX". The design and color choices that pain the user interface of the phone is very clean and modern. Long gone are quirky Samsung icon's that dominated the clean modern simplicity of Android. Now, we see unified, flat icons, unified colors, and a lot of good stuff.
The Iris scanning is back. It is secure and extremely fast if you fancy it. However, Samsung introduced a new feature as well called Face Scanning. After 20 seconds of following along with the set up it works very well. This is not the same as the terrible face unlock system Android introduced many years ago (with Ice Cream Sandwich), this is a brand new system entirely made by Samsung.
With the whole duration of testing the feature never failed a single time. The process of detecting, recognizing and scanning your face then unlocking was so fast that you would sometimes forget that it was doing so. It is like turning your phone on normally. Samsung does admit that face detection security measures are not as secure compared to Iris and Fingerprint biometric measures.
Samsung DeX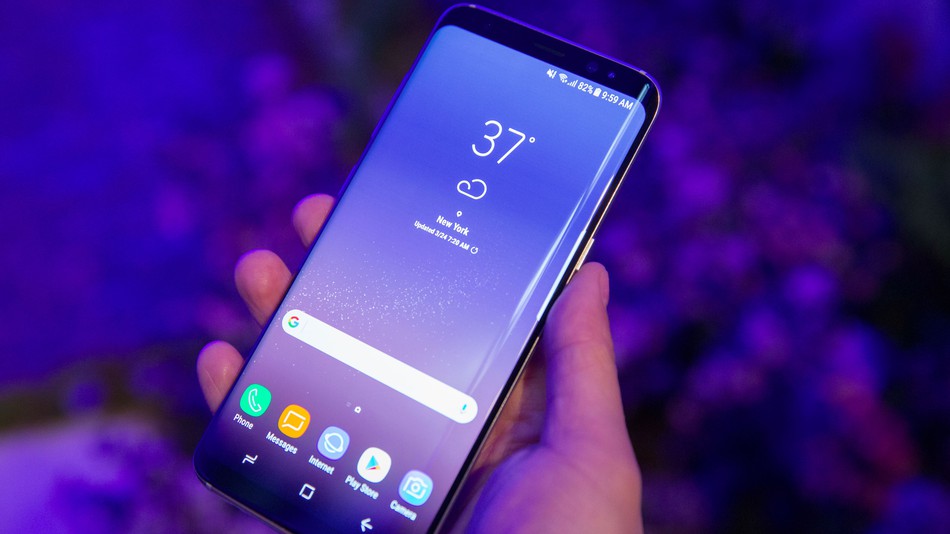 As leaked here, Samsung DeX, unsurprisingly did make an appearing today. This is Samsung's attempt at trying to combine the Galaxy Smartphone experience with a Desktop UI experience. You would still need some monitor or display, a keyboard, and a mouse.
Samsung DeX is a dock into which you simply stick your S8 into to begin utilizing Samsung's Desktop mode. Instead of of providing a desktop (like Windows, or Motorola's attempt with the Atrix) the dock offers Android apps instead. The whole package is well designed and offers full access to notifications and re sizable windows running your apps. Unfortunately, there is an undeniable fact that Android app's are naturally not optimized for big screens beyond the scope of smartphone display sizes.
We cannot really think of a good reason to use this but people who call them selves "Road Warriors" who used to work in IT back in the 90's would love it. Some good use may be discovered by a creative individual but at this very moment, we aren't quite sure.
Bixby, Samsung's Virtual Assistant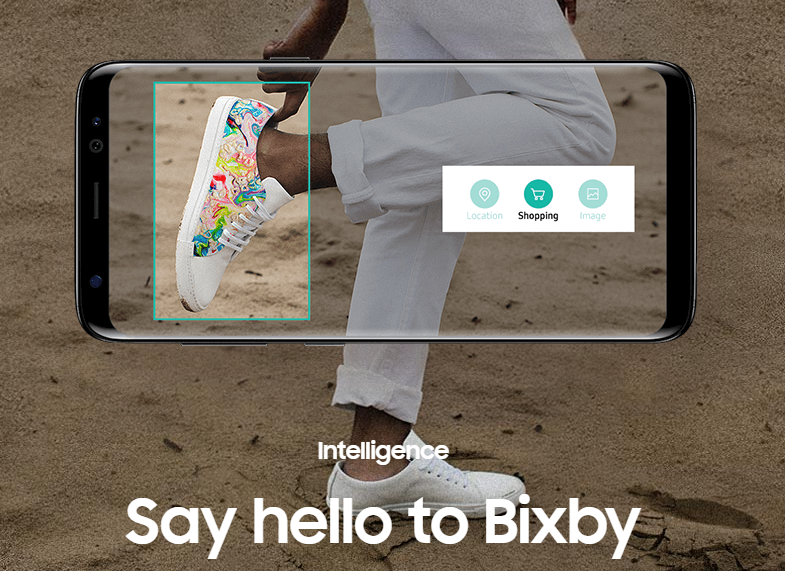 Samsung has been focusing on their Bixby project for some time now. Bixby is a virtual assistant.
Bixby is launched by a dedicated button below the volume button.
There are three modes
A short press will launch Bixby Home (available as a page on your android home on screen)
A Long press will enable Bixby's voice features
A small button is available in the camera app that utilizes Bixby's augmented reality features.
Samsung's goal is to create a virtual assistant whom you can speak to and get answers and also certain tasks done. The assistant's goal is to actually create calendar dates and appointments based on your conversation's through other apps or through information you tell Bixby with. This beat's having a voice program where we just ask random questions.
At today's launch Samsung provided some demos of this feature. In one instance they opened the gallery app and commanded Bixby with instructions to edit a photo. This would be something like "Bixby, rotate the image to the right", or "Bixby, send this photo to my friend". You can even tell Bixby to broadcast videos straight to a smart TV or utilize Smart Home Appliances that may be installed in your house.
The difficulty Samsung faces is the challenging task ahead to enable users to control their devices with voice just as they would be able to with touch. At launch only 10 of Samsung's apps are supported and with apps that are created to support Bixby. The assistant will be able to set alarms, provide information, and take advantage of fitness data, local news, and weather. This is, however, also seen in virtual assistants provided by Google already. We are interested to see how Samsung begins to steer away from this initial launch to be more recognized and differentiated from it's competitors.
Bixby home is, in it's current state, a bit too crowded and unpolished. It is possible that the application will be more refined by released date but it is highly unlikely. It felt like a big ball of widgets and cards showing all sort's of information from your various apps.
The best feature we have seen is Bixby's camera features. Launching is done through the camera app or through Bixby Home. This turns the camera into a search engine. Pointing the camera at any object will prompt Bixby to analyze and make suggestions as to what it is or any thing pertaining to the object through web searches. Pointing it at a cup launched amazon sites or the internet to give info as to where you could buy cups.
Pointing the camera at label's and title's would yield a tighter search due to concise parameters.
Release Date, Options, Price
The S8 and S8 Plus will come in black, gray, silver with the gold and blue options available outside of the U.S.
Pre order begin's on March 30 2017. Pre ordering will get you a free Oculus package including a headset, controller and a set of game's.
Official release date in the US is on April 21st.
Pricing is not officially provided yet (but the word is it will be starting at $720)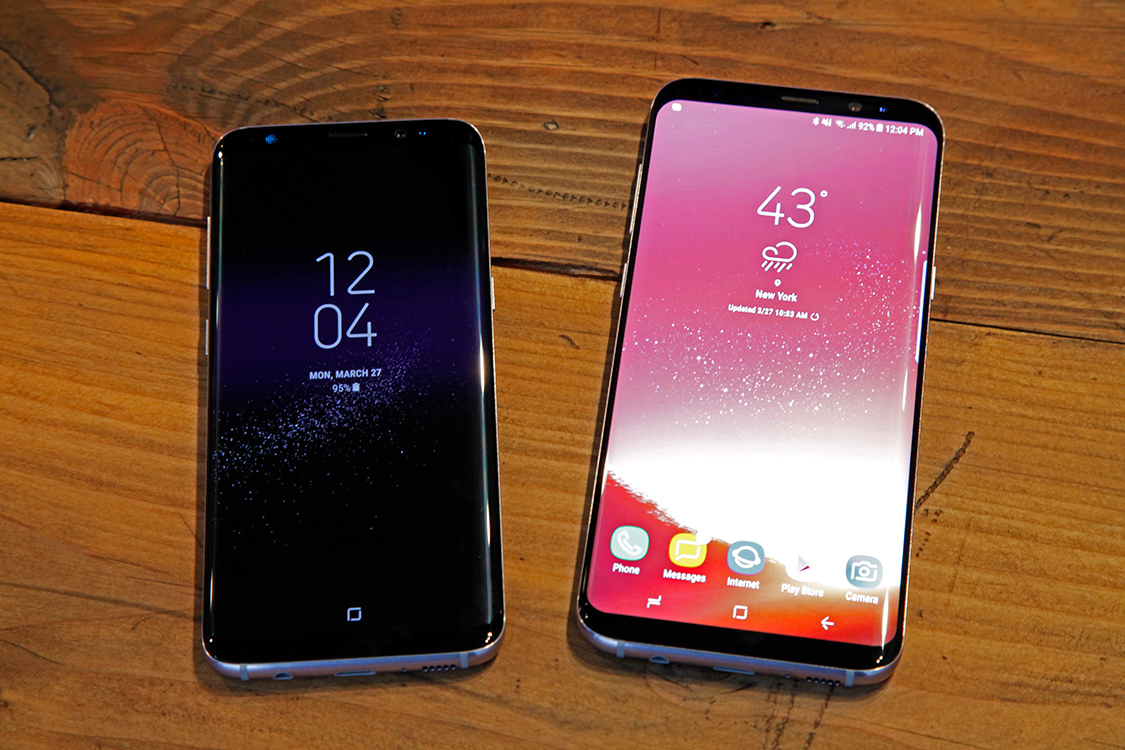 ---